Gluten Free Blueberry Walnut Squares
Prep Time
15 Minutes
Difficulty
Intermediate
Cook Time
30 Minutes
Serves
8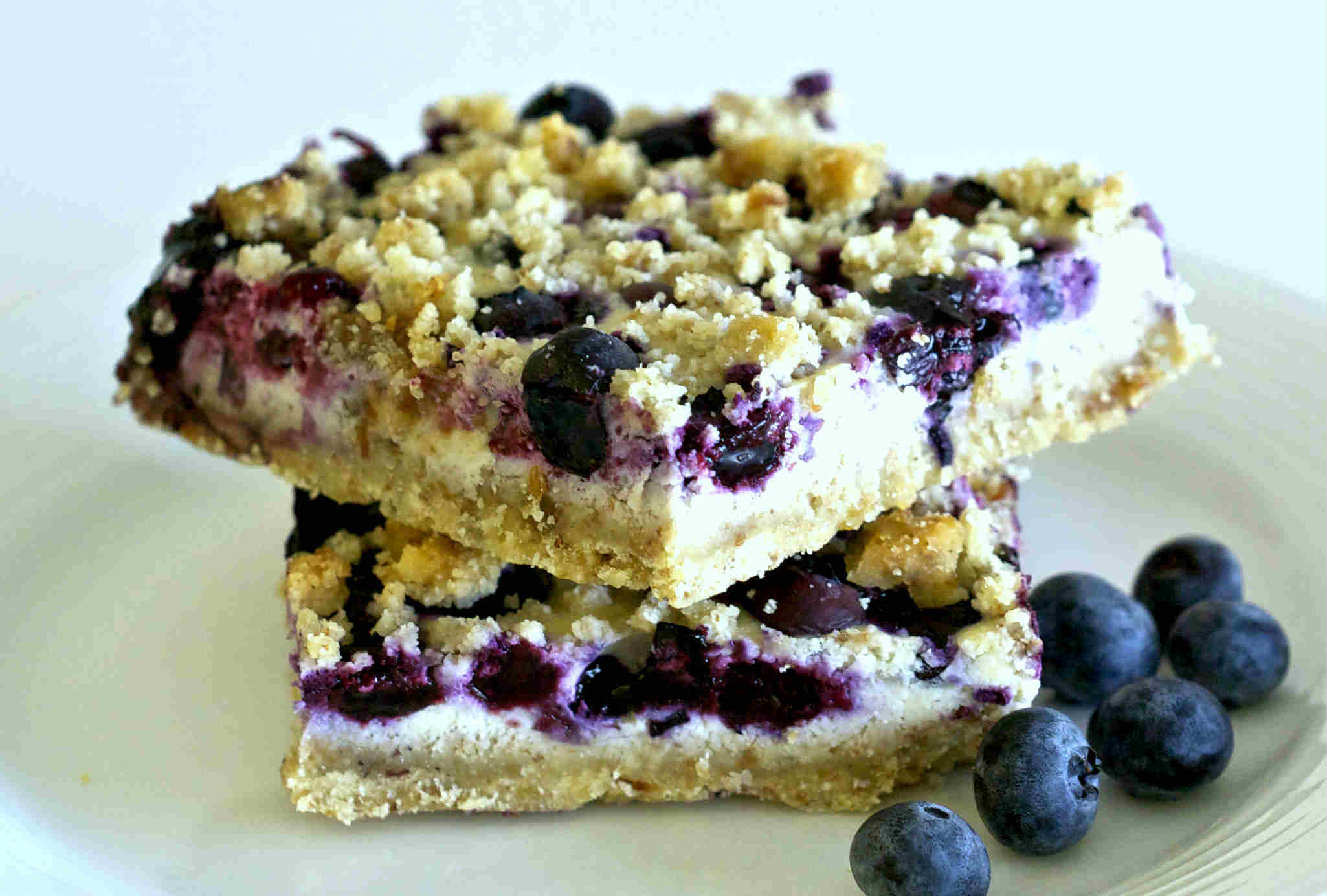 Average Rating: 4 | Rated By: 1 users
These squares are made up with many layers. Healthy walnuts and dates, custard like filling with blueberries and crumbly topping. The scrumptious gluten free blueberry walnut squares are grain free and make a great substitute for typical breakfast or an afternoon snack.
Ingredients
½ cup dates
2 cups raw walnuts
¼ cup coconut oil
1 cup coconut flour + 4 tbsp. for filling
¼ tsp. sea salt
1 Tbsp. pure maple syrup + 1/3 cup for filling
2 large eggs, rom temperature
1 cup light or full fat sour cream (I use light, but full fat gives it a creamier flavour)
2 ½ cups fresh organic blueberries
Instructions
Preheat oven to 325 F and line an 8x13-inch baking pan or equivalent with parchment paper
For the crust ~ add dates and walnuts into a food processor and process until crumbly, then add coconut oil, 1 cup coconut flour, ¼ teaspoon sea salt and 1 tablespoon of maple syrup and process until it becomes sticky thick dough.
Set ¼ of the crust mix aside and with a fork or spatula, press the remainder into your baking pan.
For the filling; beat the eggs until frosty, add 1/3-cup maple syrup, sour cream and 4 tablespoons of coconut flour. Mix until it becomes thick consistency. Pour filling over your crust and evenly cover with blueberries. Sprinkle remainder of crumbles over top.
Bake for 30 minutes. Cool before serving.
Similar Recipes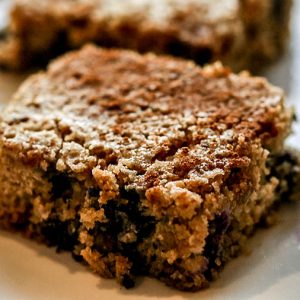 Gluten Free Blueberry Low Fat Cake
This gluten free blueberry low fat cake is moist and loaded with healthy blueberries.  The use of coconut milk adds a nice and natural coconut richness without being overwhelmingly tropical. All you need is thirty minutes including prep time, and you will have a healthy delicious blueberry cake. Next time you are craving something sweet […] Read More
Prep Time
15 Minutes
Difficulty
Easy
Cook Time
15 - 20 Minutes
Serves
6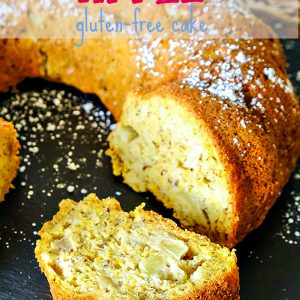 Gluten Free Butternut Squash-Apple Cake
Imagine a cake made with squash and apples that your entire family will love! Honestly, every time I make this butternut squash-apple cake, there isn't a crumb left over. This deliciously flavoured moist cake can be served as a dessert, snack or polish it off for breakfast. Your family will never know that this healthy […] Read More
Prep Time
20 Minutes
Difficulty
Easy
Cook Time
60 Minutes
Serves
8 - 10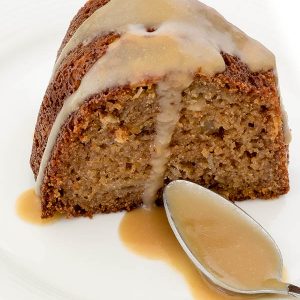 Gluten Free Walnut Cinnamon Coffee Cake
What makes this gluten free coffee cake special is the addition of healthy  walnuts and cinnamon. Most coffee cakes made with butter are heavy and high in calories, but in this recipe, we used buttermilk instead. Buttermilk is low in fat and adds unexpectedly moist texture. This gluten free coffee cake recipe comes together fast […] Read More
Prep Time
15 Minutes
Difficulty
Easy
Cook Time
60 Minutes