Gluten Free Barbecue Sauce
Prep Time
10 Minutes
Difficulty
Easy
Cook Time
35 Minutes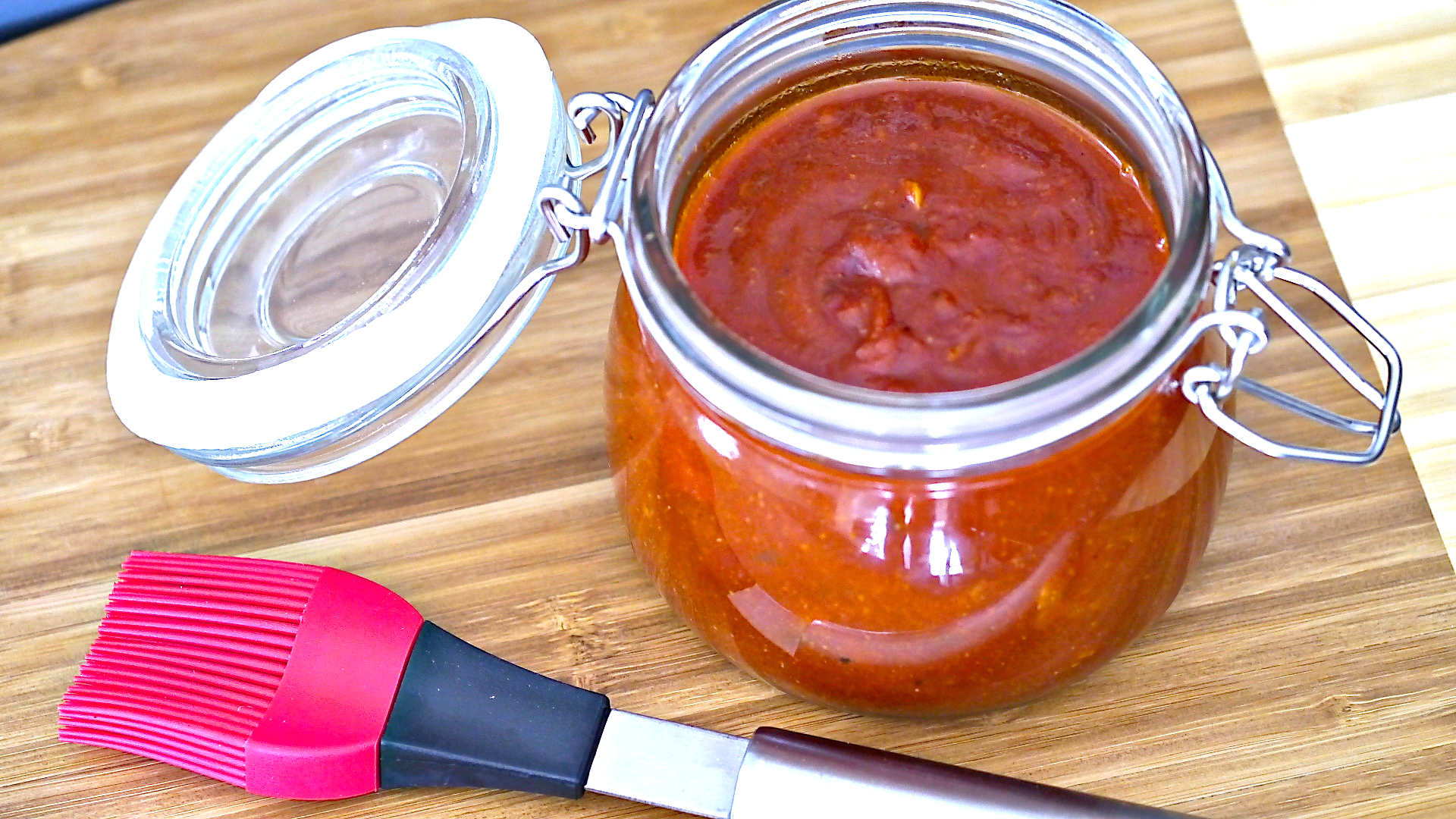 Whether you are grilling on a barbecue or baking in the oven, this finger-licking sauce will add authentic, robust flavour to chicken or ribs or your favourite veggie. This award winning gluten free barbecue sauce is also low in fat and takes only minutes to whip up. Enjoy!
Ingredients
1 tbsp. extra virgin oil
1 organic medium size yellow onion, finely chopped
4 garlic cloves, minced
1 tsp. organic GF chili powder
1 tbsp. organic GF ground mustard seed
1 tbsp. organic pure tomato paste
½ cup water
1 tbsp. organic GF tamari sauce
¼ cup gluten free organic apple cider
1 cup organic gluten free ketchup
¼ cup raw agave nectar
Organic GF ground black pepper to taste
Instructions
Heat olive oil over medium heat and add onions, sauté onions for 5 minutes.
Briefly, stir in garlic, chili powder, and dry mustard,
Reduce heat to low and add balance of ingredients, cook for 30 minutes stirring occasionally
Pour sauce into glass airtight containers and refrigerate. This sauce will keep up to two weeks
© Copyright 2017 Only Gluten Free Recipes. All Rights Reserved.