Best Butternut Squash Bisque
Prep Time
10 Minutes
Difficulty
Easy
Cook Time
20 Minutes
Serves
4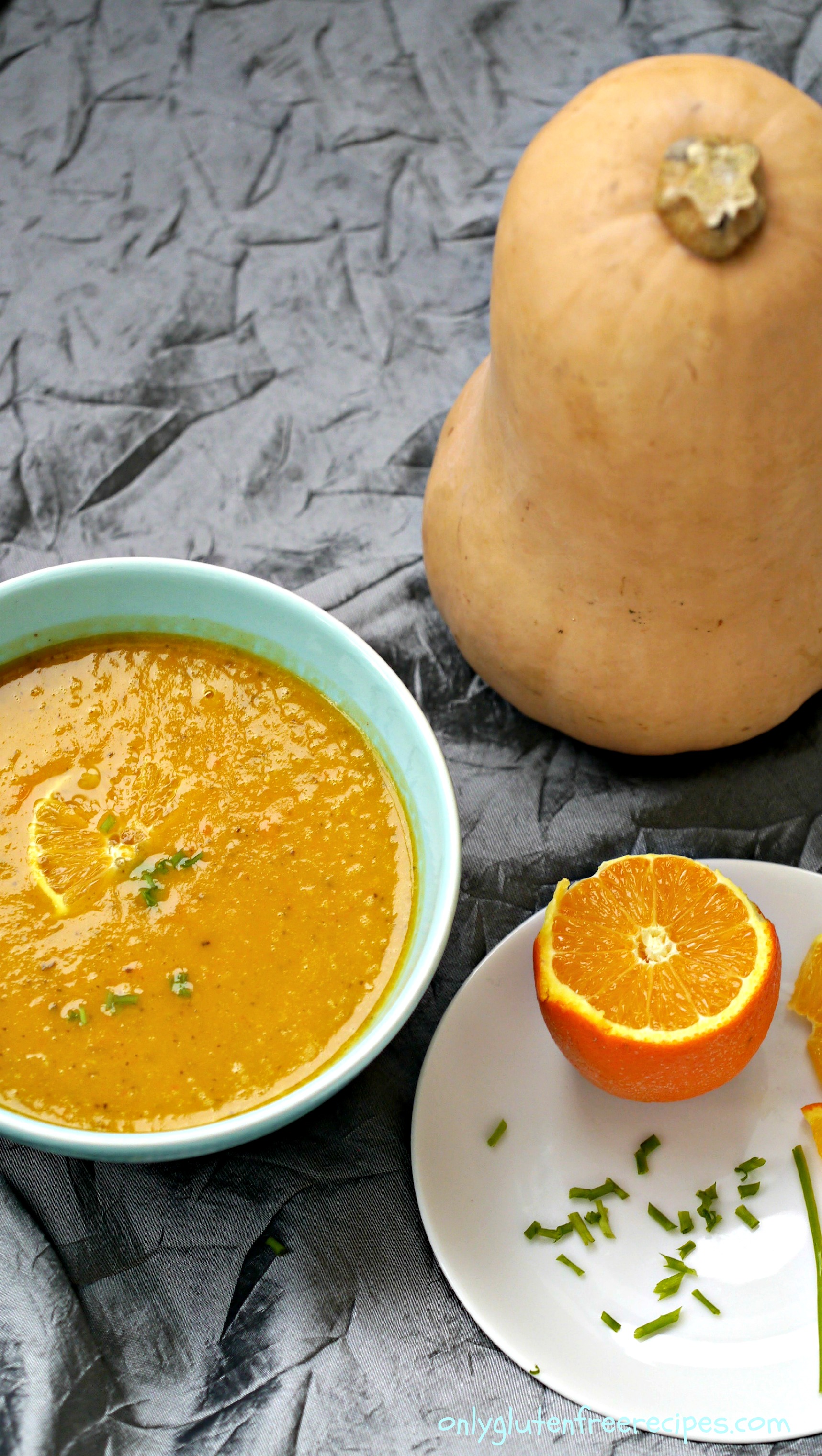 Average Rating: 5 | Rated By: 1 users
Bisque is usually smooth, deliciously seasoned soup. This gluten-free butternut squash bisque is bursting with flavour and is also dairy-free, vegetarian and diet friendly. This soup is a must try!
Ingredients
1 tbsp. coconut oil
1 small organic yellow onion, finely chopped
1 garlic clove, chopped
1 tsp. organic gluten-free dried basil leaves
1/8 tsp. organic gluten-free cinnamon
1 tbsp. minced ginger
1 tsp. gluten-free Thai green curry paste
3 cups organic gluten-free chicken stock or vegetable stock if making vegetarian
1 organic medium size carrot, cut to small pieces
2 ½ cups cubed butternut squash
1 cup freshly squeezed orange juice or organic orange juice
Sea salt to taste
Chopped chives and thin slices of oranges for garnish (optional)
Instructions
In a medium size pot heat coconut oil and add onion, sauté until soft.
Stir in garlic, basil, cinnamon, ginger and green curry paste until fragrant
Add stock, carrot and butternut squash, bring to low simmer, cover and cook for 15 minutes.
In small batches add to blender or food processor and blend until smooth adding orange juice to desired consistency
Season with salt and return back to pot and slowly reheat when ready to serve. Garnish with chives and orange slice