Simple Roasted Fennel Recipe
Published on Jul 03, 2016
by
Kristina Stosek
Prep Time:

5 minutes
Cook Time:

45 minutes
Serves:

4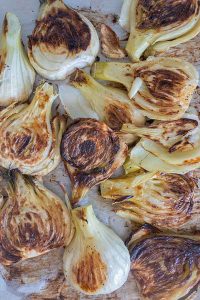 ​This post may contain affiliate links, please see our
privacy policy
for details
The most delicious simple roasted fennel dish. You will love the rustic flavour and the melt in your mouth buttery texture. Roasted fennel can replace a snack or you can enjoy it as a healthy appetizer.
My favourite way to serve cooked fennel is in salads, gluten-free pasta or as a side to your main.
This healthy vegetable is slightly caramelized and buttery when it is slowly roasted. You won't believe how delicious it is until you try it!
roasted fennel the details
To make the tasty caramelized fennel, you will need extra virgin olive oil, sea salt and black pepper—a very simple recipe. The flavours develop as it slowly roasts in the oven, Which is why this is a simple roasted fennel recipe.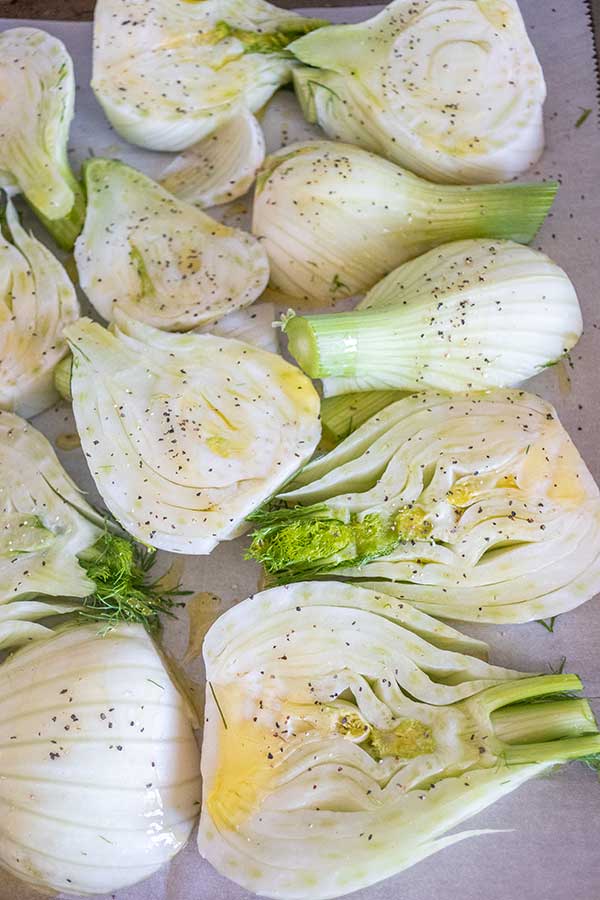 fennel is super healthy
Roasted fennel is low in calories and rich in potassium, fiber, electrolytes, and vitamin C. It also helps with digestion.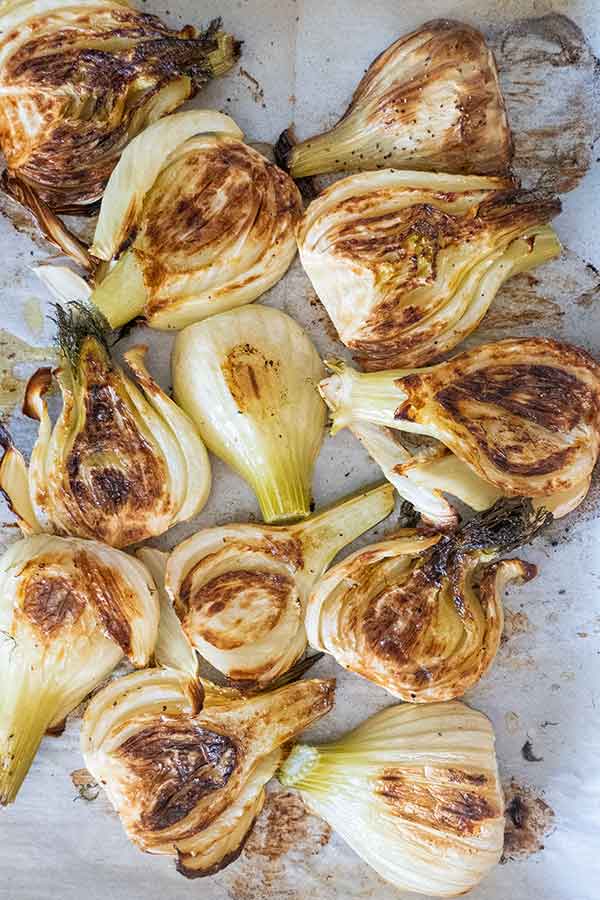 our 3 favourite fennel recipes
sheet pan ginger salmon with citrus fennel
One-Skillet Chicken Penne with Fennel
Cauliflower Fennel and Sweet Potato Chicken Tagine
Simple Roasted Fennel Recipe
Published on Jul 03, 2016
by
Kristina Stosek
Instructions
1.

2.

To clean fennel, cut the bottom and top off leaving just the bulb and then slice to 3/4-inch thick pieces

3.

Place fennel on a baking sheet lined with parchment paper, drizzle with olive oil and season with salt and pepper

4.

Bake for 45 minutes turning halfway

5.