Roast Fish with Cannellini Beans Sundried Tomatoes and Greens
Published on Apr 10, 2021
by
Kristina Stosek
Prep Time:

10 minutes
Cook Time:

30 minutes
Serves:

4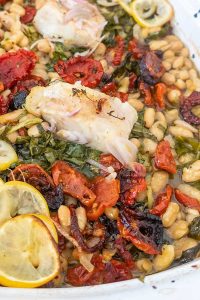 ​This post may contain affiliate links, please see our
privacy policy
for details
The Mediterranean-inspired healthy Roast Fish with Cannellini Beans, Sundried Tomatoes and Greens dish is an easy gluten-free dinner recipe. The flaky fish is nestled in a bed of earthy, slightly nutty flavoured cannellini beans, sweet-tart sun-dried tomatoes, mellow collard greens and shallots with olive oil and herby thyme.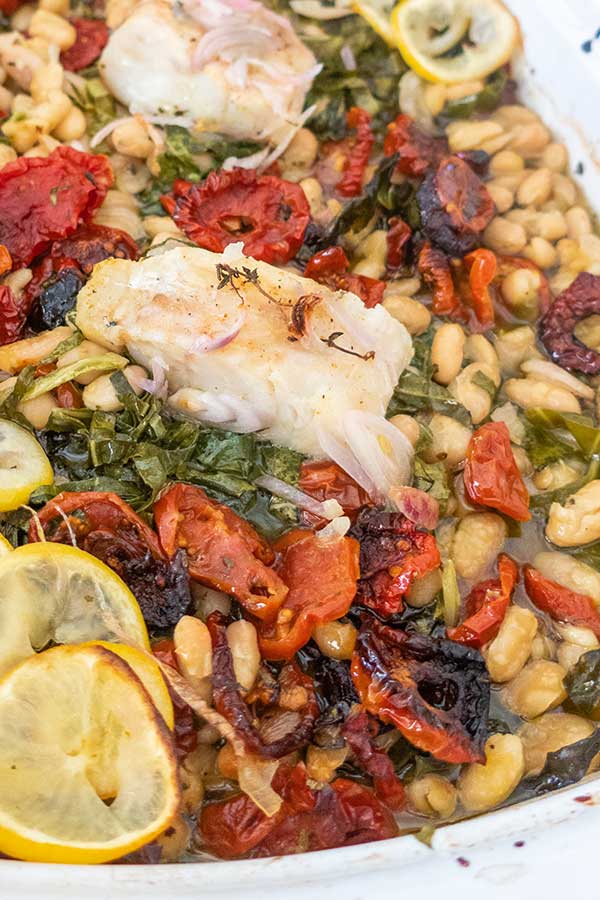 Roast Fish with Cannellini Beans Sundried Tomatoes and Greens
This healthy fish recipe is about goodness and deliciousness, made all in a one-dish.
This naturally gluten-free fish dinner is one of those times when you are short on time to make a healthy meal for your family. This simple 30-minute dinner recipe is made in one dish with cannellini beans, sundried tomatoes, greens such as collards, and white fish.
For the flavour, I used thyme, because this fish dish does not require complicated flavours. The chewy sun-dried tomatoes add plenty of sweet-tart flavour to this Mediterranean dish.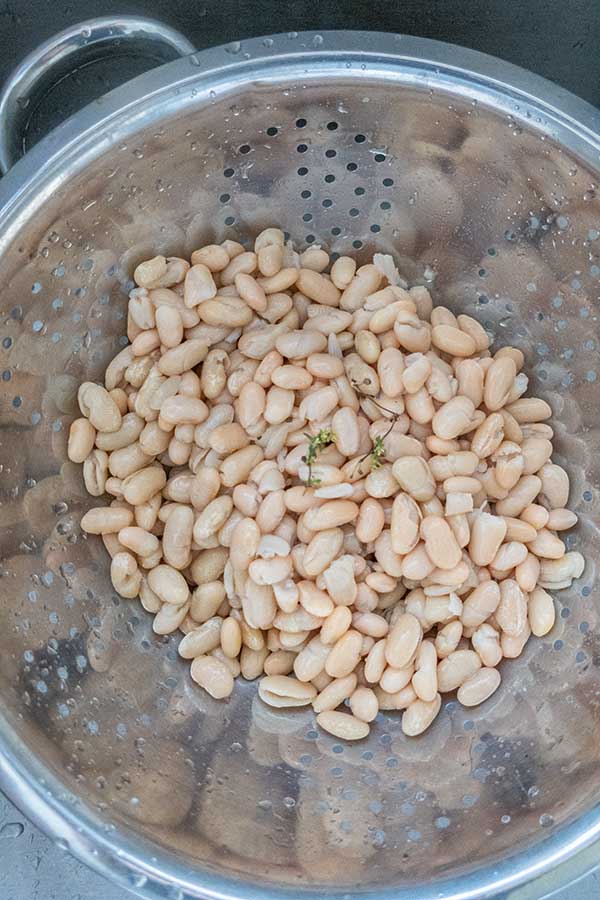 What Are Cannellini Beans?
Cannellini is a white kidney bean very popular in central and southern Italy and Greece. However, this earthy flavoured bean was first developed in Argentina. Cannelini is one of the more popular beans because of its high fiber and protein content.
A 1/4 cup of cannellini has a whopping 11 grams of protein, 11 grams of fiber and 3 mg of iron. These beans are a healthy addition for those that follow a plant-based diet because of their high plant-based protein.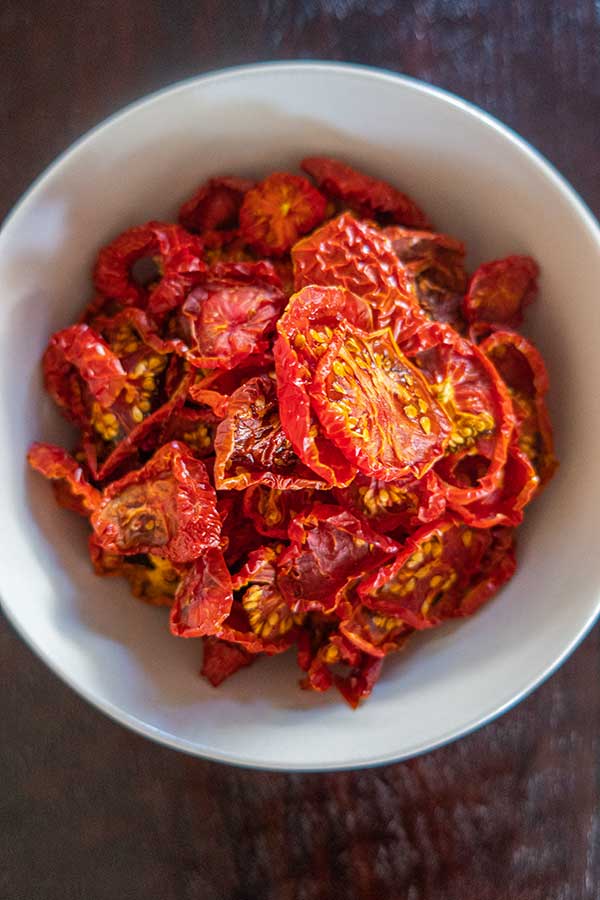 sundried tomatoes vs sundried tomatoes packed in oil
In this healthy fish dinner recipe, I used dry sun-dried tomatoes. You can also use sun-dried tomatoes packed in olive oil. However, without the moisture of olive oil, the flavour is more pungent, boosting the taste of the dish.
Sun-dried tomatoes are an excellent source of lycopene and antioxidants. Both promote a healthy body and are known in some cases to reduce the risk of age-related macular degeneration and some types of cancers.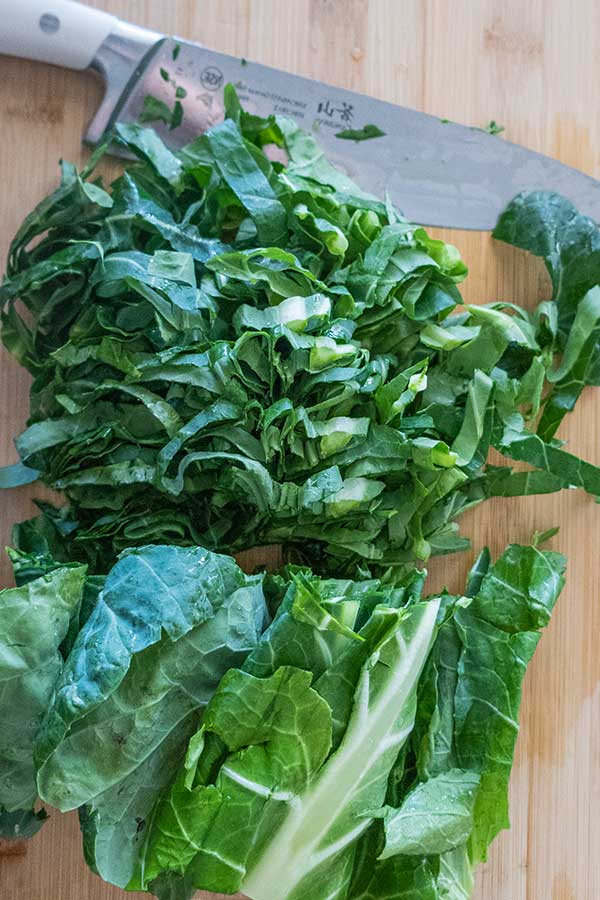 greens for healthiness
I have added collards for the greens because of their mild flavour and tender leaves. But, you can use other greens such as kale, Nappa cabbage, spinach or bok choy.
If you would like to change up the cannellini, you can use garbanzo beans (chickpeas) or navy beans.
Best fish for roasting
In this Mediterranean-inspired recipe, I recommend using white fish. I used cod. Cod is a good firm fish, and when cooked, it is deliciously flaky. Another good fish to use would be halibut or sea bass.
The name white fish doesn't mean the colour of the fish, but rather the mild flavoured fish that cooks quickly and easily absorbs flavours.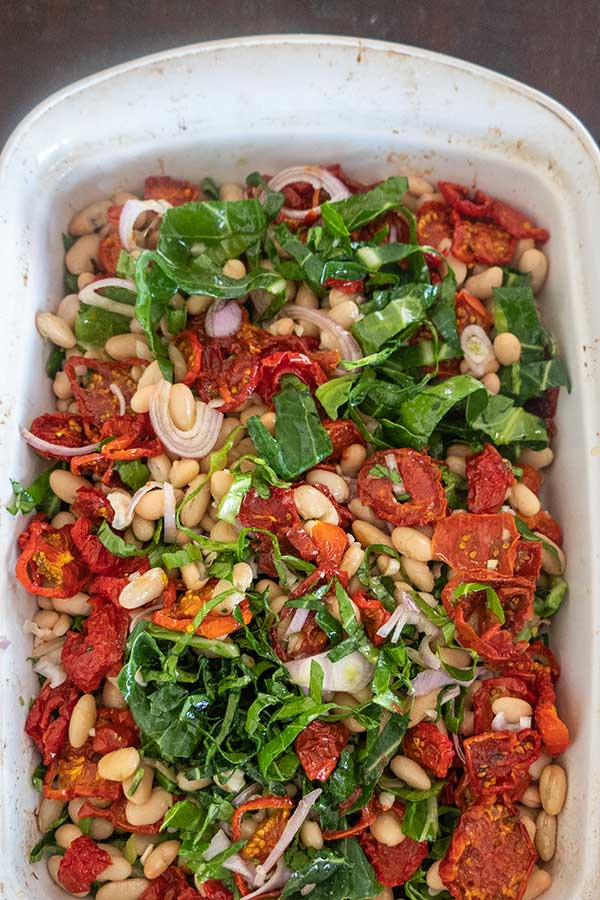 complimentary herbs for fish
To flavour the fish and veggies, I used the herb thyme. Thyme goes exceptionally well with beans, tomatoes and fish. Other herbs that you can use are oregano, basil or fresh Italian flat-leaf parsley.
In this roast fish recipe with cannellini beans, sun-dried tomatoes and greens combination, there is no need to add too much seasoning. The cannellini, tomatoes and greens all compliment each other, making the dish super flavourful. The mild flavour of thyme, olive oil and fresh lemon juice is all you need to flavour this roast fish dinner.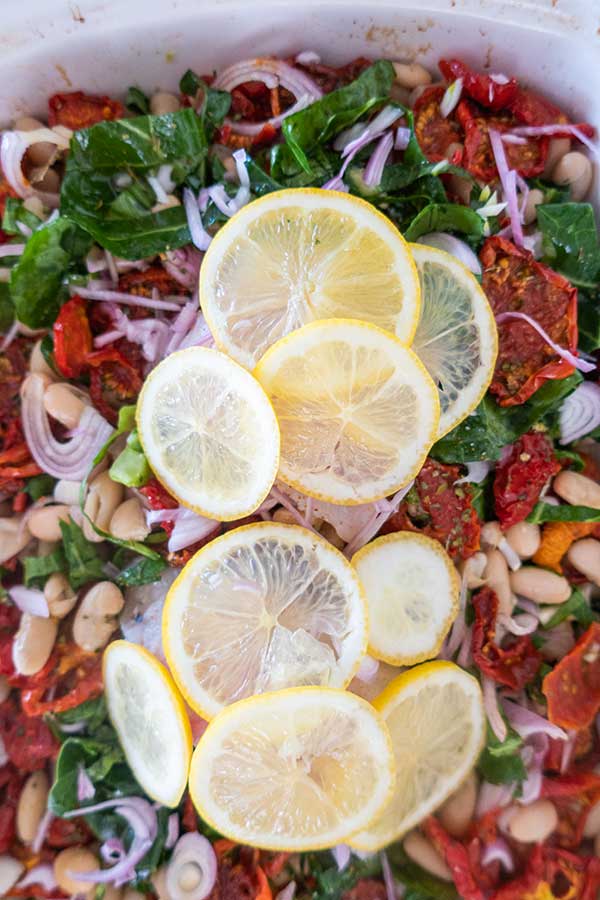 Serving Roast Fish with Cannellini Beans Sundried Tomatoes and Greens
You can serve up this Mediterranean roast fish dish just as is keeping it on the lighter side. Or, add a slice of Gluten-Free Italian Parmesan Bread to soak up all the tasty juices from the veggies and olive oil. To feed big appetites, I would add Buttery Parsley and Garlic Potatoes.
This roast fish dinner is all about healthy, nutrient-packed ingredients but keeping the meal light, satisfying and flavourful. Enjoy!
Roast Fish with Cannellini Beans Sundried Tomatoes and Greens
Published on Apr 10, 2021
by
Kristina Stosek
Instructions
1.

2.

In a small bowl, combine sundried tomatoes with 1 cup of hot water and set aside for 10 minutes

3.

Add cannellini beans, collards, sundried tomatoes with water, 1 sliced shallot and thyme into a shallow 3 to 4-quart baking dish. Season with salt and pepper and drizzle with 2 tablespoons of olive oil. Mix to combine.

4.

Place fish in between the beans and season with salt and pepper

5.

Scatter remaining shallots over the fish and beans and top the fish with lemon slices. Pour remaining olive over fish and beans

6.

Cover with foil paper and bake for 20 minutes. Remove the foil paper and bake 10 minutes longer, or until the fish is fully cooked

7.