Lamb Keema Curry With Gluten-Free Chapati {Low-Carb, Grain-Free}
Prep Time
20 Minutes
Difficulty
Easy
Cook Time
30 Minutes
Serves
4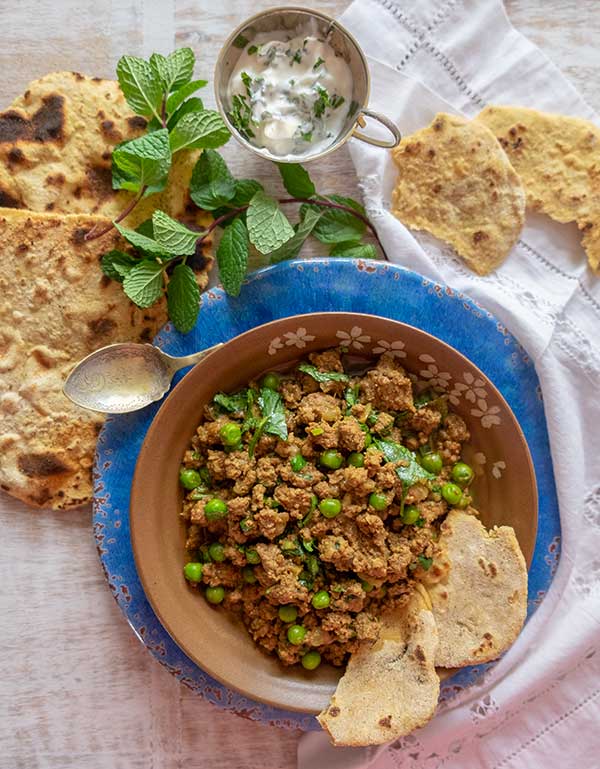 Be the first to rate this recipe.
Keema is a traditional Indian dish typically made with lamb and peas, sometimes potatoes and is served with chapati or naan, but can also be used as a filling in samosas. The chapati is a thin bread almost like a pancake cooked on a cast iron griddle or skillet. This gluten-free chapati is made with chickpea flour and arrowroot flour, so the chapati is grain-free and high in protein. I wanted to make this a low carb meal, so this is why I used chickpea flour. Keema is a simple dish to make, and it is the balance of spices that make this Indian dish unforgettable. If you don't like lamb, keema can also be made with ground beef. If you are tired of making the same old meals with ground meat, try this Indian keema curry with chapati. However, if you don't like Indian spices skip the keema and serve the gluten-free chapati with hearty soups or stews
Ingredients
2 Tbsp. Extra virgin olive oil or ghee
1 medium yellow onion, finely chopped
3 garlic cloves, chopped
1 Tbsp. Grated fresh ginger (about 1-inch)
1 lb. ground lamb
2 tsp. GF garam masala
1 tsp. GF ground cumin
1 tsp. GF ground coriander
1/2 tsp. GF ground turmeric
1/4 - 1/2 tsp. GF Indian chili powder (If you don't have Indian chili powder use cayenne pepper) this spice adds heat
1 tsp. Himalayan salt or to taste
1 cup water
1 cup frozen or fresh peas
1/2 cup chopped cilantro
2 Tbsp. Fresh mint leaves (optional)
1 Tbsp. Fresh lime juice
Optional toppings; cilantro, mint, julienned ginger, chopped chilies or raita (Indian yogurt with cucumber and herbs)
GLUTEN-FREE CHAPATI
2 Tbsp. Arrowroot flour/starch
1/4 tsp. GF ground cumin
1/2 tsp. Himalayan salt
1/3 cup water
1 Tbsp. + 1 tsp. Extra virgin olive oil
Instructions
For the keema, in a large skillet heat oil over medium heat. Add onion and cook until translucent. About 4 minutes. Stir in garlic and ginger until combined
Add the meat, breaking up lumps with a wooden spoon, and sauté until the meat is no longer pink. About 5 minutes
Stir in the spices until combined. Add water and cook over low heat partially covered for 15 - 20 minutes. Most of the water should evaporate. Add frozen peas and cook 2 more minutes. If using fresh peas cook until peas are tender.
Stir in cilantro, mint leaves and lime juice.
For the chapati, while the keema is cooking, In a small bowl whisk together chickpea flour, arrowroot, cumin and salt. Add water and oil and using a spatula combine until you form a ball of dough. Divide dough into 6 disks
Heat a cast iron griddle or skillet to medium heat, it must be hot. I find that cast iron works best because the heat is evenly distributed.
Dust your work surface generously with chickpea flour. Place a disk of dough on the work surface and dust the top of the disk with a little more flour. Gently roll out each disk into a circle about 6 inches in diameter. Place chapati onto preheated skillet and cook for about 1 minute, until the top of the chapati starts to bubble. Flip the chapati over and cook for 45 more seconds. Remove from the pan, place on a plate and cover to keep warm. Continue with the other disks
Serve warm
Similar Recipes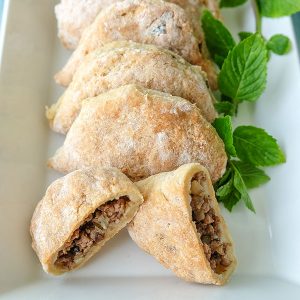 Gluten-Free Beef & Potato Calzones From Scratch
Here is a delicious recipe that I have been working on this weekend. I always wanted to create gluten-free calzones from scratch that were simple enough for anyone to make. Calzone is an Italian oven-baked folded pizza with various fillings. Because I love mint and have so much of it in my garden, I wanted to […] Read More
Prep Time
20 Minutes
Difficulty
Moderate
Cook Time
35 Minutes
Serves
18 small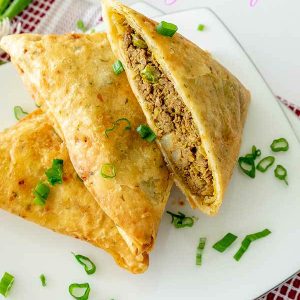 Gluten-Free Spicy Beef Samosas
Samosa is an Indian pastry lightly filled with savoury filling. The filling varies from vegetarian, chicken or in this recipe spicy beef with peas, my favourite. Next time you crave a hearty snack try this gluten-free spicy beef samosa or serve as an appetizer at dinner parties. A classic Indian snack such as samosa has […] Read More
Prep Time
20 Minutes
Difficulty
Intermediate
Cook Time
40 Minutes
Serves
12 pc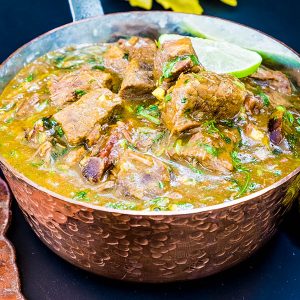 Indian Spiced Beef And Dates Ragout
Indian spices developed a dubious reputation in modern cuisine. In this recipe, the carefully selected spices bring the beef to another level. The seasoned beef is slowly simmered with dates in lime juice creating a sensational rich flavour This recipe is an easy gluten free one-pot dish for those nights when you crave something more […] Read More
Prep Time
10 Minutes
Difficulty
Easy
Cook Time
120 Minutes
Serves
4