Keto Cream Cheese Lemon Bars
Published on Jun 28, 2019
by
Kristina Stosek
Prep Time:

20 minutes
Cook Time:

50 minutes
Serves:

24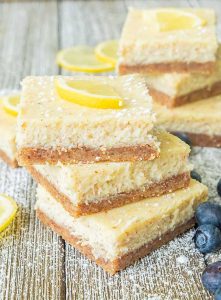 ​This post may contain affiliate links, please see our
privacy policy
for details
If you're following a ketogenic diet, you know that finding good dessert recipes can be a challenge. These Keto Cream Cheese Lemon Bars are silky smooth and lemony with a buttery shortbread almond crust.
This delicious keto dessert has two layers, a shortbread almond crust and a creamy lemon layer. Both the shortbread crust and the lemon layer are simple to make.
FAQ about the keto diet
Q: What is the keto diet?
A: The keto diet is a low-carb, high-fat diet that can help you lose weight and improve your health. It involves reducing your carb intake and replacing it with healthy fats. This can help your body burn more fat for energy, which can lead to weight loss.
Q: What are the benefits of the keto diet?
A: The keto diet has been shown to help with weight loss, insulin resistance, and cholesterol levels. It can also improve mental clarity and increase energy levels.
Q: What are some of the risks of the keto diet?
A: Some risks associated with the keto diet include kidney stones, constipation, and nutrient deficiencies. Make sure to talk to your doctor before starting any new diet, especially if you have health concerns.
Why are keto lemon bars so popular?
Keto Lemon bars are a popular dessert because they are refreshing and have a balance of sweetness and tartness. The crust can be made with different types of flour, like almond flour or coconut flour. And the topping is like a silky, lemony custard.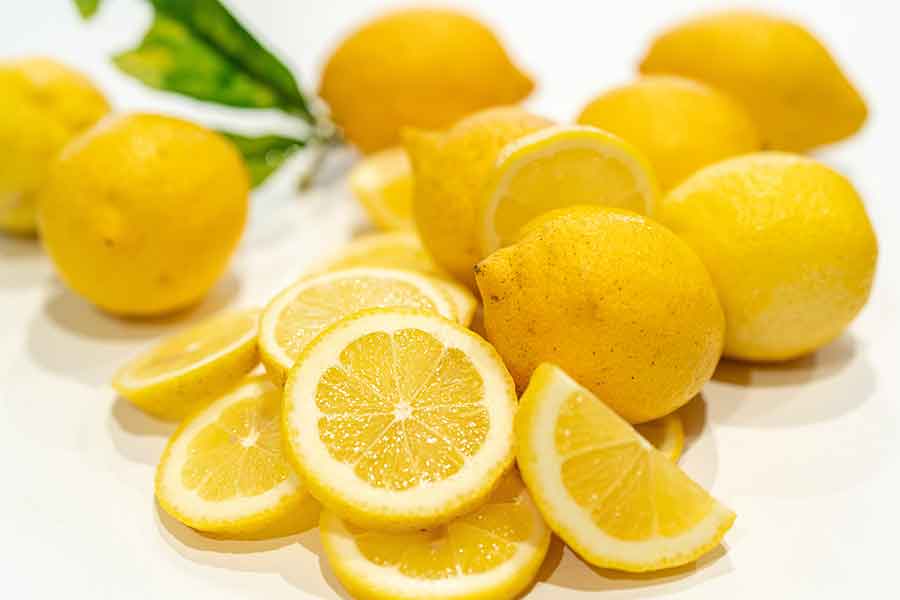 best sweeteners for the keto diet
There are a lot of different sweeteners available on the keto diet, and it can be hard to know which ones are the best to use.
When starting the ketogenic diet, you may want to stick with more familiar sweeteners like honey or pure maple syrup, but only in very small amounts. These are great options for sweetening your food and drinks, but they are not keto-friendly.
As you become more comfortable with the keto diet, you may want to experiment with zero net carb sweeteners. These include stevia, erythritol, xylitol and my favourite pure monk sugar.
These sugar substitutes can be great for adding a little sweetness to your food without affecting your blood sugar levels and throwing you off ketosis.
Finally, if you're looking for a way to add extra flavor to your food, you can try using extracts like pure vanilla extract or essential oils, like lemon oil. You can add these to almost anything, and they'll give your food a boost of flavor without adding any carbs or calories.
Why use cream cheese in keto desserts?
There are a few reasons why cream cheese is commonly used in keto desserts. For one, it's a great source of healthy fat. Cream cheese is also very versatile and can be used in various recipes. For example Keto Pancakes with Cinnamon Cream Cheese Butter.
Another reason to use cream cheese in keto desserts is that it helps to create a rich and creamy texture. This is especially important in recipes like keto lemon bars, where you want the filling to be smooth and flavorful.
Cream cheese also has a relatively neutral flavor so that it won't overpower the other ingredients in your recipe. This makes it a great choice for those looking for a light, refreshing dessert.
So if you're looking for a delicious and easy-to-make keto dessert, consider using cream cheese in your recipe. You won't be disappointed!
Is cream cheese keto-friendly?
When it comes to keto cream cheese, the answer is a resounding yes! This delicious dairy product is not only low in carbs but also high in healthy fats and protein, making it the perfect addition to your favorite keto recipes.
And, when it comes to flavor, cream cheese can pack a punch, adding a rich and creamy depth of flavor to everything from sauces and dressings to baked goods and desserts.
So, if you're looking for a delicious way to add some creaminess to your next keto meal or snack, reach for some cream cheese! You won't be disappointed.
keto cream cheese lemon bars — the details,
First, you bake the crust. You will need only six ingredients, butter, almond flour, vanilla, arrowroot flour, sea salt and zero carb sweetener. I used erythritol.
then, pour the cream cheese lemon layer over the top and bake some more.
Cool, chill and dust with keto powdered sugar. Nothing to it!
I like to top the bars with thin slices of lemon before serving. Seriously, you will love this zesty dessert!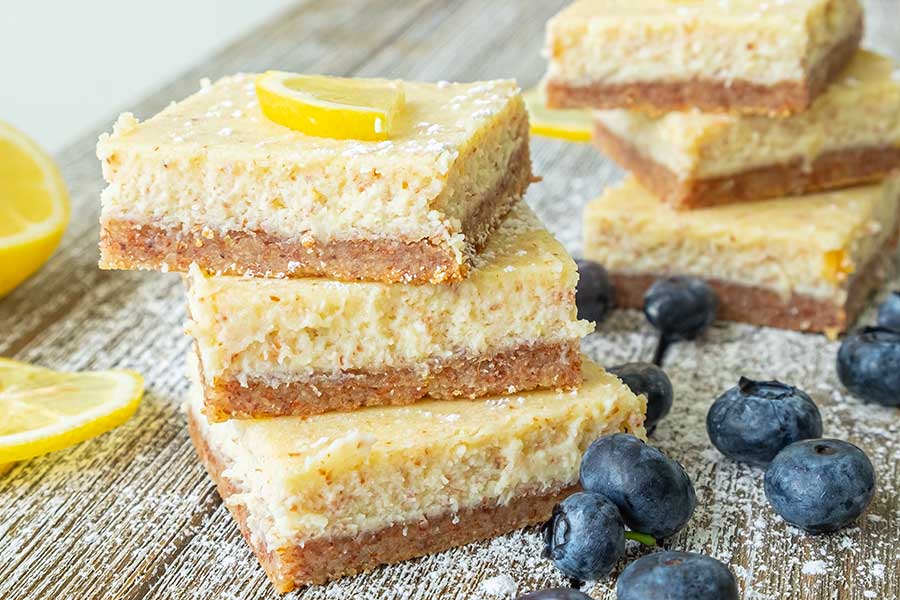 cream cheese lemon bars for summer
Are you looking for a delicious and easy keto dessert to make this summer? These Keto Cream Cheese Lemon Bars are the perfect sweet low-carb treat!
Besides being a keto dessert, these cream cheese lemon bars are gluten-free and grain-free. Does it get any better than this?
The buttery crust and creamy lemon layer make for a truly dreamy dessert. But, the best part of this keto dessert, it has only about 3 net carbs per slice.
If you are looking for similar keto desserts, try our popular Keto Minnie Blueberry Cheesecake recipe.
Let's Connect!
Be sure to FOLLOW US on FACEBOOK and PINTEREST.
Many thanks!
Kristina xx
Keto Cream Cheese Lemon Bars
Published on Jun 28, 2019
by
Kristina Stosek
Instructions
1.

Preheat oven to 325 F and line a 9 by 12-inch baking pan with parchment paper

2.

For the crust, mix butter, erythritol and vanilla until smooth. Add almond flour, arrowroot flour and salt and mix together. Press into prepared pan and place in the freezer for 15 minutes, then bake for 20 minutes

3.

Mix cream cheese and erythritol until creamy. Add lemon juice, lemon zest and eggs and using a high-speed mixer, mix at high speed for 1 minute. Stir in almond flour until smooth

4.

As soon as the crust is finished baking and still hot pour the lemon mixture over the top. Bake for 35 minutes, then cool in the pan

5.

Refrigerate for 2 hours, then cut into 24 bars