Mini Lemon Cakes – Gluten Free
Published on May 30, 2021
by
Kristina Stosek
Prep Time:

15 minutes
Cook Time:

20 minutes
Serves:

12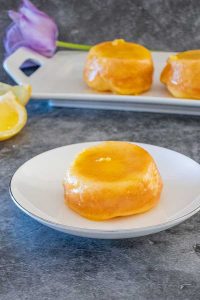 ​This post may contain affiliate links, please see our
privacy policy
for details
This Gluten-Free Mini Lemon Cakes recipe is for lemon lovers…the mini cakes are oozing with so much fresh lemon flavour. Finished with a light lemon glaze, these melt in your mouth buttery lemon cakes are sooo good!
Since following a gluten-free diet, one sweet treat I always missed is the classic lemon loaf from Starbucks. The lemon loaf was always perfect with the right texture, fresh lemon flavour and a glaze I couldn't get enough of.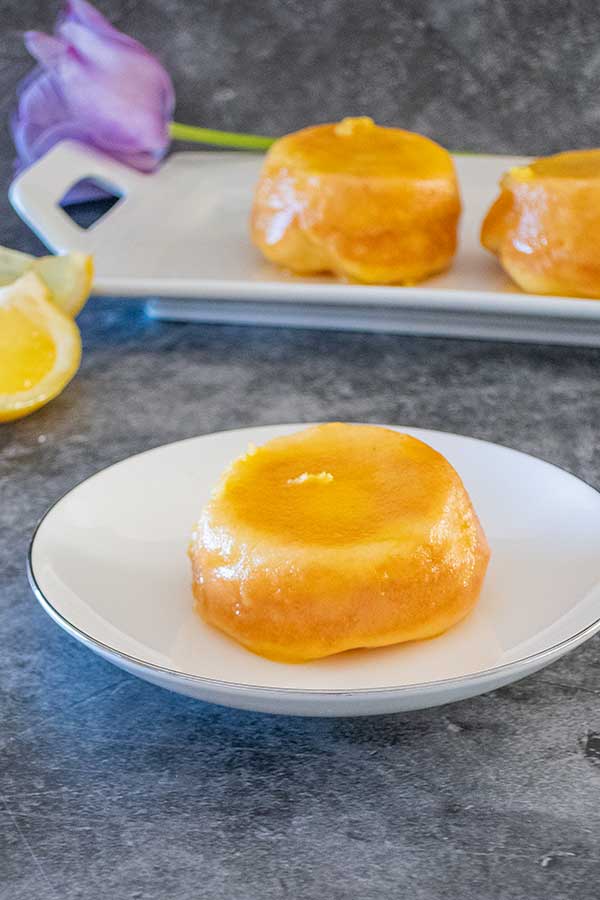 I can honestly say this is a copycat gluten-free version of the Starbucks lemon loaf. I wanted to make the lemon loaf into mini lemon cakes to serve as a dessert this summer at barbecues and get-togethers. The lemon cakes are the right size for a small bite of lemony sweetness.
When I think of lemon cake, the first thing that comes to mind it must have a fresh lemon flavour. This gluten-free mini lemon cake recipe has half a cup of fresh lemon juice and plenty of lemon zest.
When you take a bite out of this gluten-free dessert, you will taste fresh lemons, melt in your mouth buttery texture and a glaze that will keep you wanting more.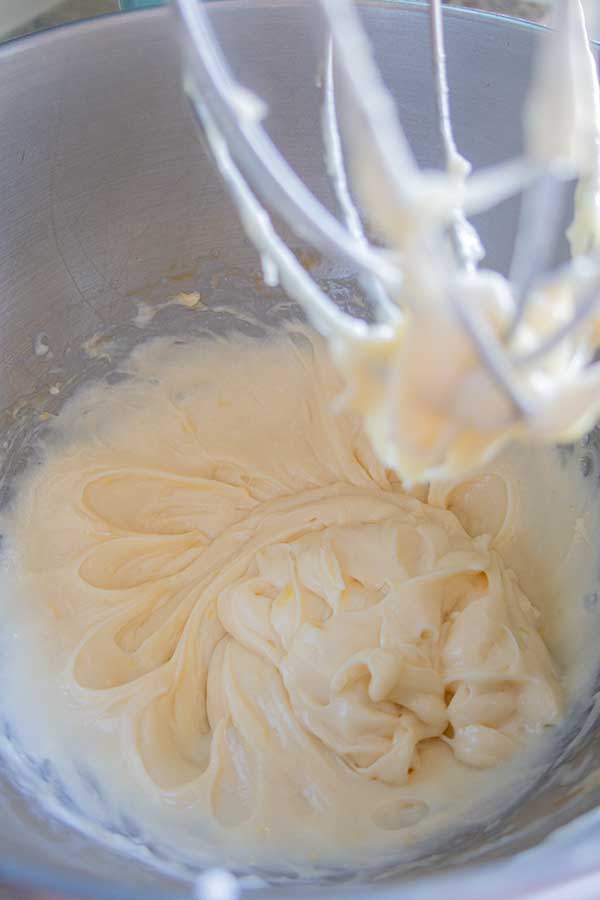 mini lemon cakes – recipe details
I wanted to make this mini lemon cakes recipe easy enough so that you can whip it up this weekend. A novice baker can make it in minutes. And the entire recipe takes only one cup of gluten-free all-purpose flour blend.
So, you don't have to be searching for various flours to make this gluten-free dessert. I bet you have all the ingredients in your pantry already.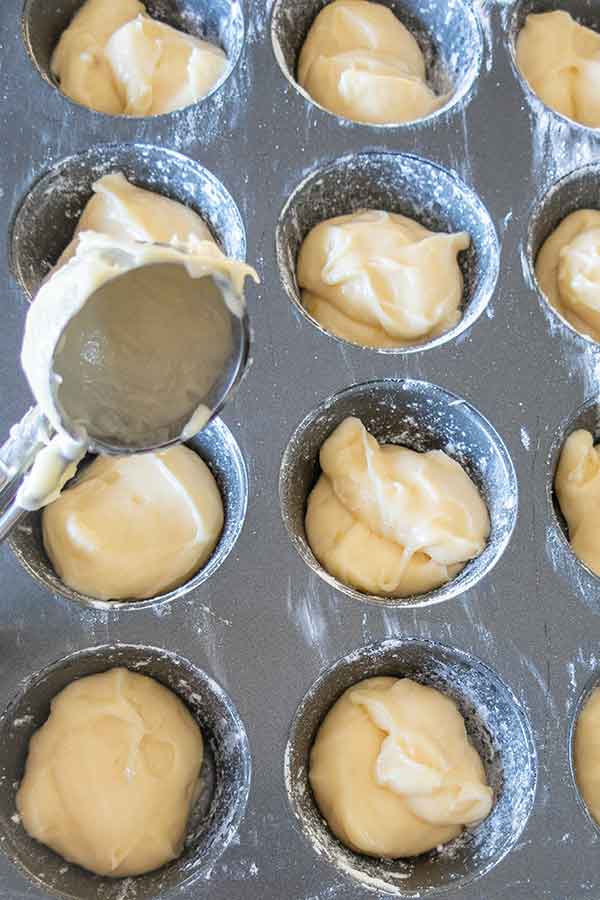 How to choose the best lemons?
Always look for bright yellow lemons. Pale lemon is an indication that they are older and they will have less juice. The lemons should feel heavy and without blemishes. The skin should be firm, thin and smooth. Two of my favourite recipes made with fresh lemons are keto cream cheese lemon bars and the gluten-free ricotta lemon loaf.
What are seedless lemons?
If you want a seedless lemon, look for oval shapes with thick yellow skin. Seedless lemons are tart with a slightly acidic flavour. The seedless varieties are Yellow star, Eureka, Nepali round, Armstrong and limoneira. Generally, the skin on seedless lemons is very smooth and glossy.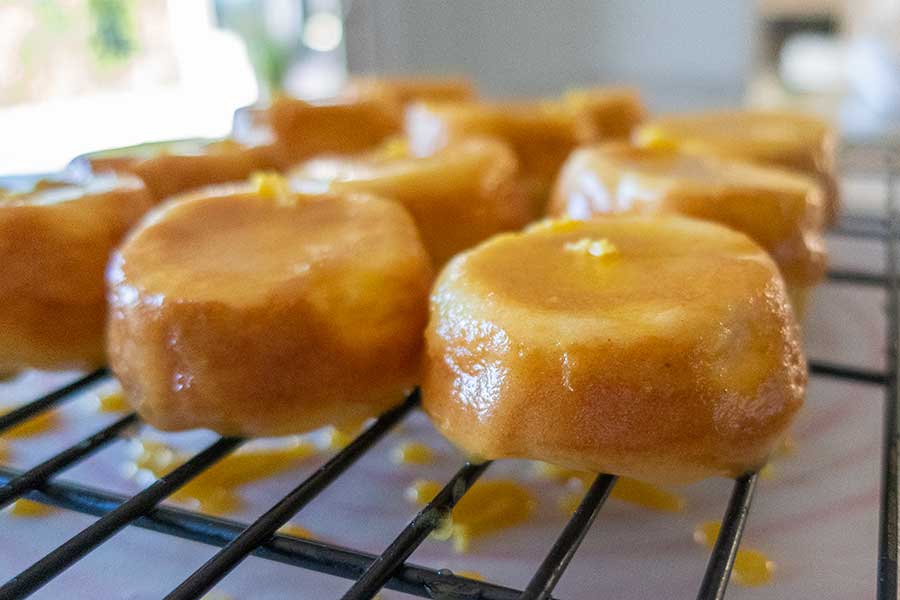 health benefits of lemon peel
This may surprise you. Lemon peel is highly nutritious. The beautiful yellow peel is rich in antioxidants, vitamin C and calcium. A medium lemon has approximately one tablespoon of lemon zest. The zest of a lemon is only the thin yellow outer layer. This mini lemon cake has plenty of zest, adding healthiness to this gluten-free sweet treat.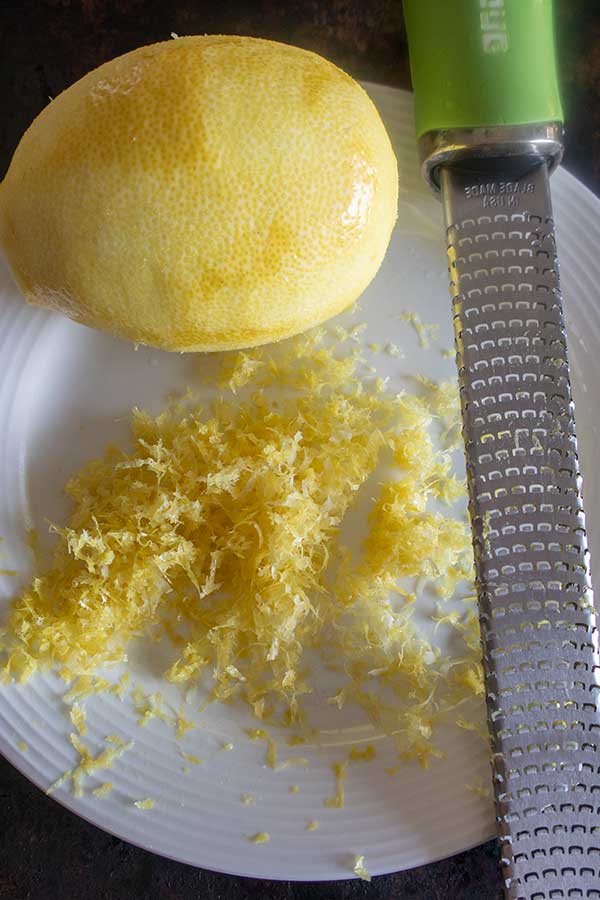 How to clean lemons?
Lemons are not part of the dirty dozen fruits and vegetables. However, you should still wash them, especially if you are eating the peel. Most lemons are covered with wax, and even though wax is considered safe for consumption, it is best to remove it.
To do this, place the lemons into boiling water for 15 seconds and then drain. The hot water also helps to remove dirt and bacteria.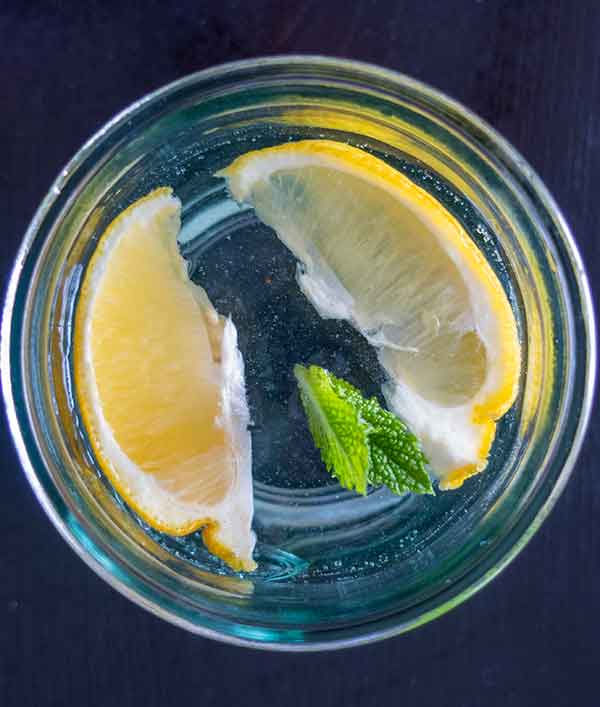 adding a slice of lemon to your drink can be unsafe
Most of us do this, adding fresh lemon slices into our water, tea, sodas and alcoholic beverages. But did you know that lemon slices can have microbial growth that can make you very sick? A study done by the Journal of Environmental Health found that 70% of their samples collected at restaurants were contaminated with viruses or bacteria.
hack of the day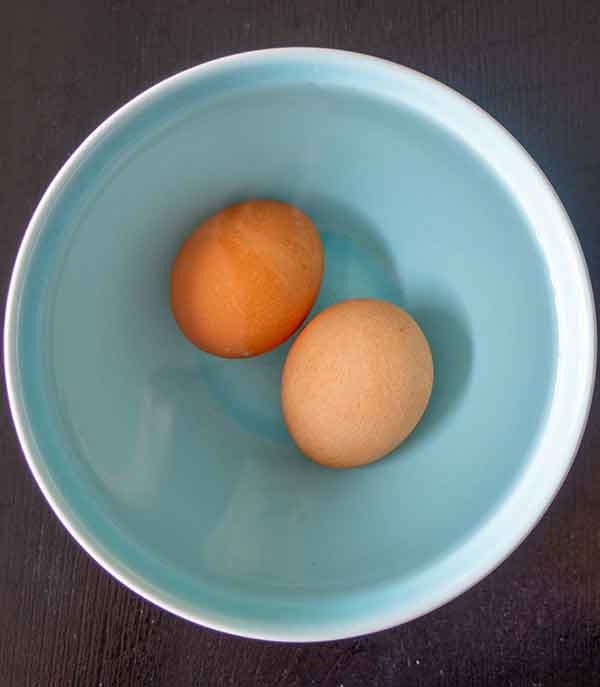 How to bring a cold egg to room temperature in five minutes?
You will find that some recipes call for an egg at room temperature. If the recipe calls for an egg at room temperature, you must use an egg at room temperature. If you don't, your muffins, cakes, or cookies will not turn out the way they should.
So, to bring an egg to room temperature, get a bowl of lukewarm water and place the egg in the water for five minutes. The egg is now at room temperature.
ways to serve gluten-free mini lemon cakes
I love these small lemony cakes because you can enjoy them with your morning coffee, a sweet snack later in the day, or as a small dessert. Serving lemon cakes at large gatherings is so good.
They can be served as finger desserts, and you don't have to keep them refrigerated. The lemon cakes are a perfect size for enjoying something sweet after a meal without over-indulging. Enjoy!
Let's Connect!
Be sure to FOLLOW US on FACEBOOK and PINTEREST.
Many thanks!
Kristina xx
Mini Lemon Cakes – Gluten Free
Published on May 30, 2021
by
Kristina Stosek
Instructions
1.

2.

Spray muffin pan with cooking oil and lightly dust with gluten-free flour

3.

Using a large mixing bowl, whisk together flour, sugar, baking soda and salt

4.

In a small saucepan, add butter, lemon juice and vanilla. Heat over medium heat until the butter has melted

5.

Add hot butter mixture to dry ingredients and using an electric mixer, mix until creamy

6.

Add sour cream, egg and lemon zest and miix until smooth, do not over mix

7.

Using a cookie scoop or a large spoon, fill the muffin cups halfway up with the batter. Bake for 20 minutes or until the mini cakes pass the toothpick test

8.

Cool in the pan for 5 minutes, then place the cakes facing bottom side up on a cooling rack to fully cool

9.

10.

Mix sugar, lemon juice, milk, turmeric and lemon zest until smooth. Add butter and place the bowl in a microwave for about 30 seconds until the butter has melted. Mix to combine.

11.

Dip each cake top and bottom into the glaze and place with bottom side up back on the rack until the glaze has set. About 30 minutes. Enjoy
Leave a Comment
Kristina
wonderful to hear Anne, thank you.
my family loves these mini lemon cakes, thank you!!!