Gluten-Free Coconut Flour Banana Bread With Chocolate Chips
Published on Aug 09, 2021
by
Kristina Stosek
Prep Time:

10 minutes
Cook Time:

55 minutes
Serves:

1 loaf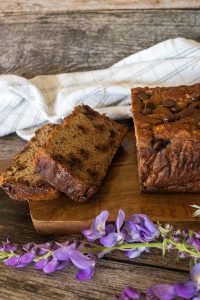 ​This post may contain affiliate links, please see our
privacy policy
for details
The very best Gluten-Free Coconut Flour Banana Bread with Chocolate Chips…moist, fresh banana tasting, light, and studded with chocolate chips. This grain-free coconut flour banana bread is SO DELICIOUS!
With back to school just around the corner, a slice of healthy, naturally sweetened banana bread makes an excellent addition to the kid's lunch box. We know that banana bread with chocolate chips is one of their favourites!
The Very Best Coconut Flour Banana Bread With Chocolate Chips Recipe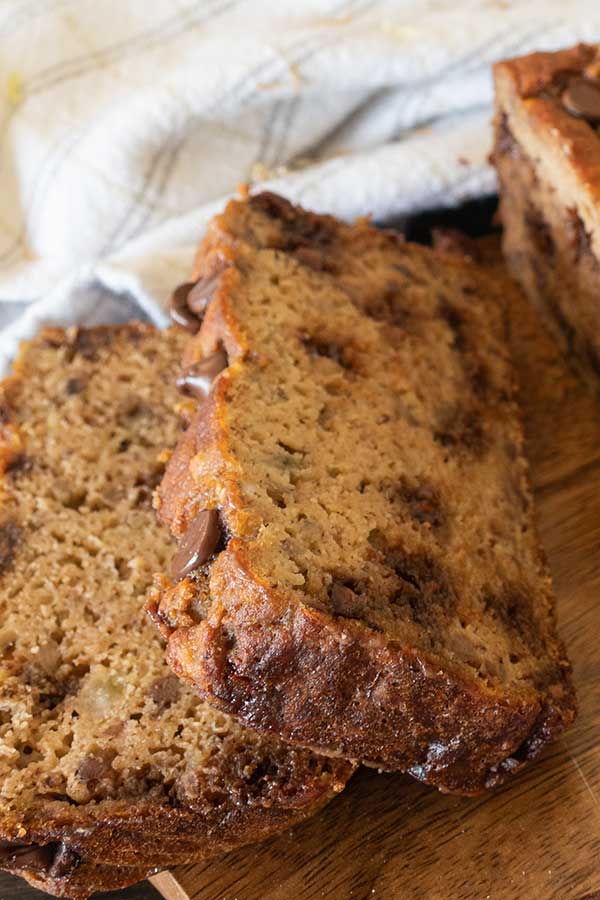 This coconut flour banana bread is one of those recipes that is super quick to mix up. You will not need an electric mixer, only a couple of bowls.
Why is coconut flour an important ingredient in gluten free diet
First, coconut flour is probably one of the most budget-friendly gluten-free flours you will find. Since coconut flour is super absorbent, you don't need as much because it will absorb a large amount of liquids. In addition, this is a grain-free flour.
Coconut flour is versatile, rich in fiber and MCTs, and good for digestion and heart health. This delicious naturally gluten-free flour is a smart choice when choosing gluten-free flour alternatives. Here are couple of recipes you may enjoy, the Blueberry Maple Coconut Flour Pancakes and the Healthy Gluten-Free No Bake Blondies. Both recipes are made with coconut flour.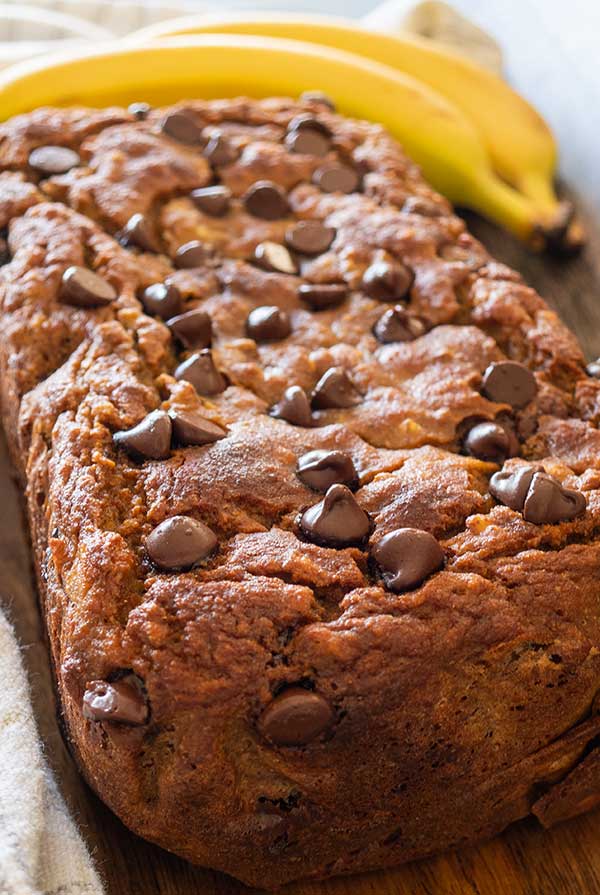 What makes this grain-free banana bread so good!
I wanted to keep this coconut flour banana bread moist without adding almond flour, butter or oil. To do this, I used light sour cream. You can use full-fat if you like, but you can't use fat-free sour cream.
The sour cream combined with eggs and mashed bananas keeps this chocolate chip banana bread super moist.
recipe details
This gluten-free banana bread uses only 1/2 cup of coconut flour for this recipe. To get a perfect crumb, I added 1/3 of a cup of cassava flour.
Cassava flour, also known as Polvilho, is made from grated dried cassava root and is not a grain. So if you want to keep this banana bread, grain-free cassava flour is your best choice. If you don't have cassava flour, you can use millet or sweet sorghum flour…both are gluten-free grains.
coconut flour banana bread recipe details
Start with mixing the dry ingredients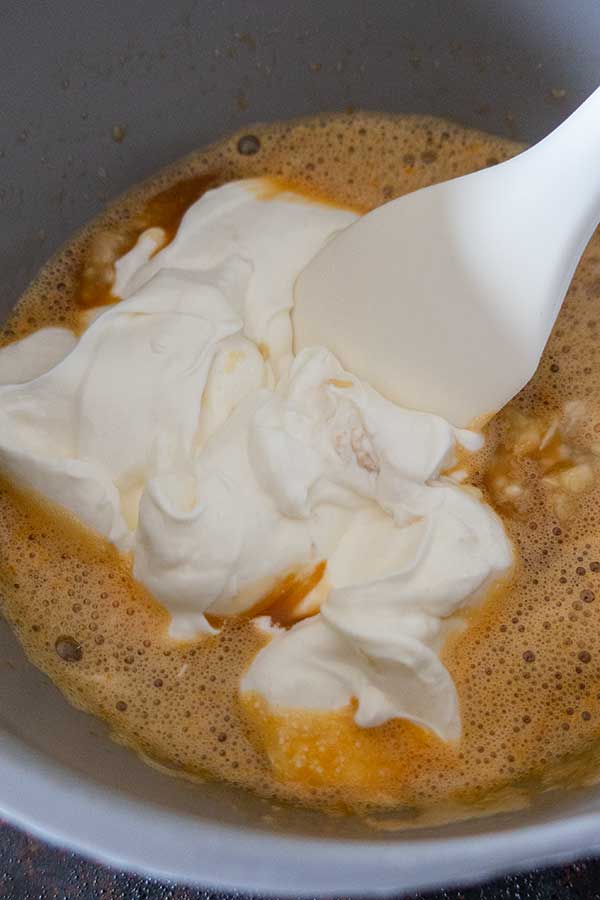 Mix the wet ingredients with mashed bananas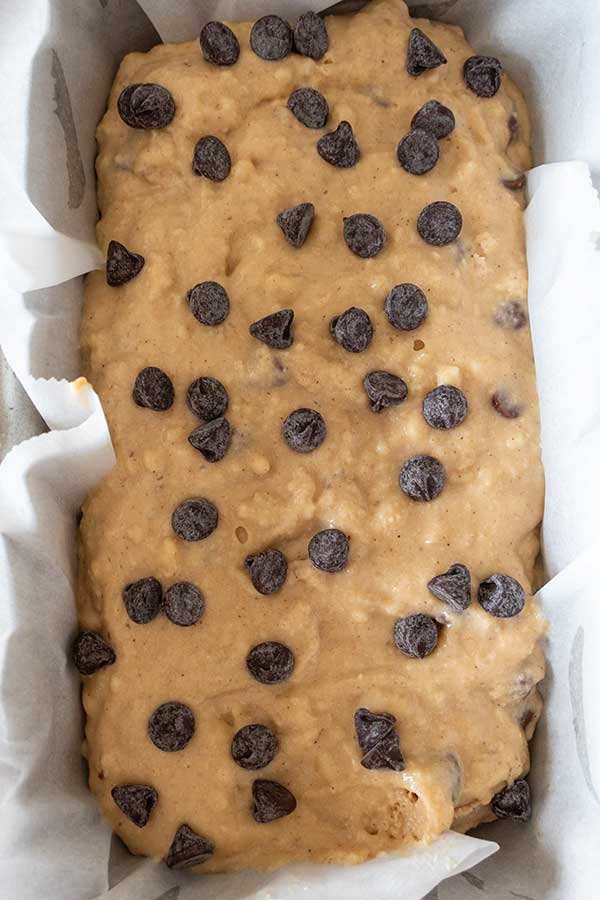 Combine dry ingredients with wet mixture and chocolate chips and transfer the batter into a lined loaf pan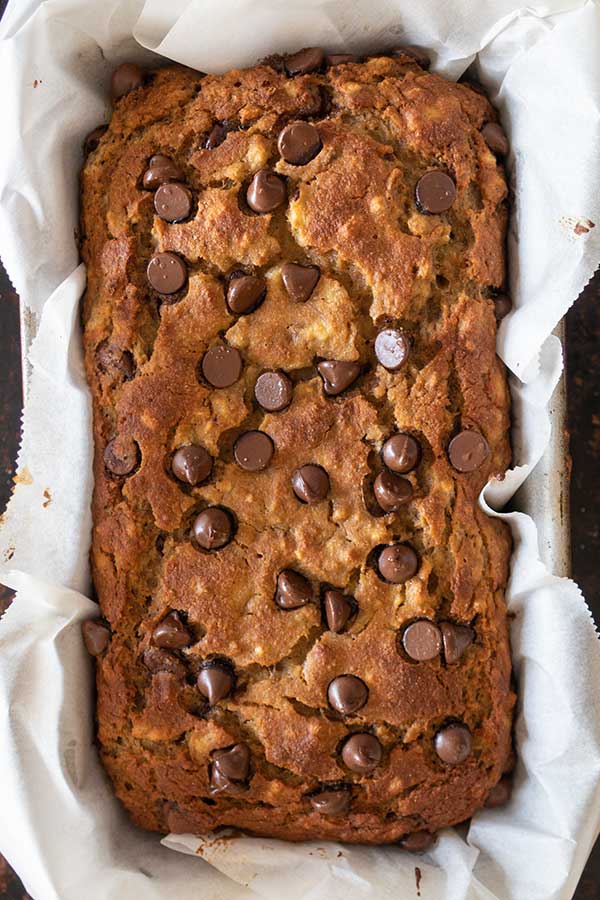 Bake the banana bread
And that is all there is to it. You will not need special equipment like electric mixer, or blender, just a couple of bowls for easy cleanup.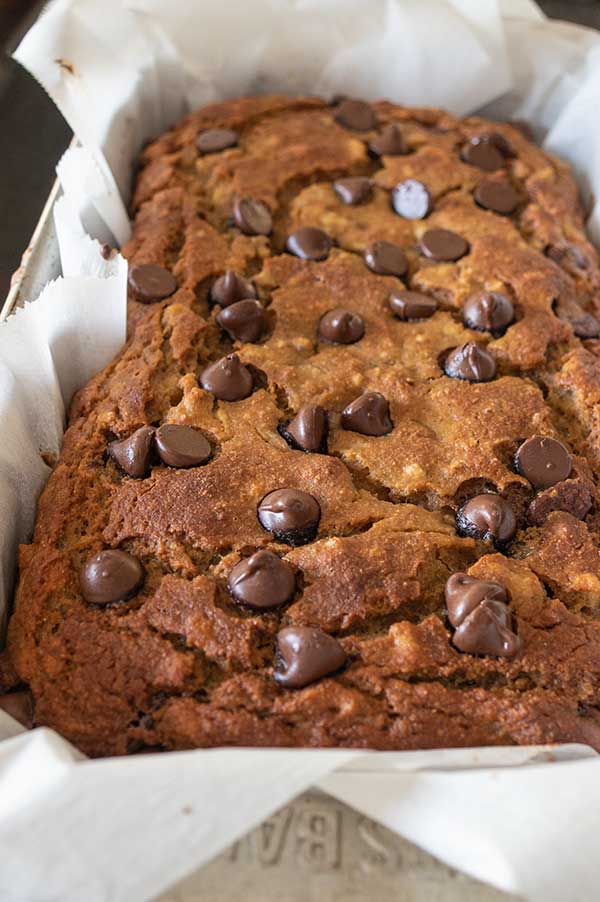 mix-ins for coconut banana bread
Chocolate and bananas go hand in hand. Besides, who doesn't love chocolate? However, you can replace the chocolate chips with roughly chopped gluten-free chocolate bar to give you larger chunks of chocolate throughout the banana bread. Or, add chopped nuts, dried fruit or sliced banana.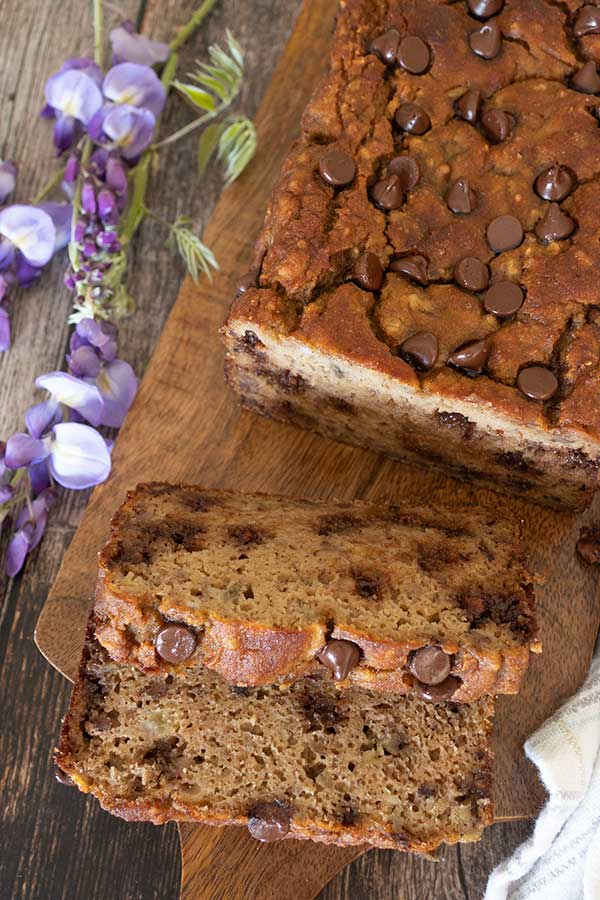 I am very excited to be sharing today's gluten-free recipe. Banana bread is a staple in many homes because it makes a satisfying breakfast, a snack or a healthy dessert. The best part is, this grain-free banana bread recipe is made from basic gluten free pantry ingredients, overripe bananas, and is easy to whip up.
Whenever you crave something sweet and want to keep it on the healthier side, try a slice of this super moist coconut flour banana bread with chocolate chips. You will not be disappointed!
Gluten-Free Coconut Flour Banana Bread With Chocolate Chips
Published on Aug 09, 2021
by
Kristina Stosek
Instructions
1.

Preheat oven to 350 F and line a standard loaf pan with parchment paper

2.

In a medium bowl, mix flours, baking soda, cinnamon and salt

3.

In a large bowl, whisk eggs with sweetener and vanilla. Add mashed bananas and sour cream and mix to combine

4.

Add dry ingredients to the banana mixture and mix to combine. Stir in 3/4 cup chocolate chips and transfer the batter into the prepared loaf pan. Sprinkle the top with 1/4 cup remaining chocolate chips

5.

Bake for 50 - 60 minutes until the bread passes the toothpick test.

6.

Remove from the oven and cool in the pan for 10 minutes. Then, carefully lift the bread using the parchment paper and transfer onto a cooling rack to cool completely before slicing.

7.

Store in an airtight container in the refrigerator for up to 7 days or 2 days at room temperature