Gluten-Free Country Blueberry Cornbread
Published on Apr 20, 2021
by
Kristina Stosek
Prep Time:

10 minutes
Cook Time:

60 minutes
Serves:

1 loaf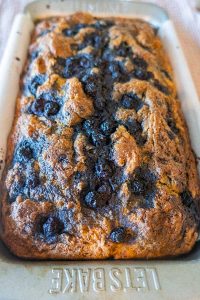 ​This post may contain affiliate links, please see our
privacy policy
for details
There is nothing more satisfying with a cup of coffee than a slice of sweet Country Blueberry Cornbread. This gluten-free cornbread is everything, studded with healthy blueberries, buttery, moist and just so good!
How perfect is this cornbread for a snack or Sunday brunch?
gluten free blueberry cornbread recipe overview
The best part about this gluten-free blueberry cornbread is how quick and easy it comes together.
All you need is a gluten-free flour blend, cornflour, butter, milk, apple cider vinegar, a sweetener and delicious blueberries. You don't even need an electric mixer, so less mess to clean up. Doesn't this cornbread sound simple?
I love quick bread recipes like this gluten-free blueberry cornbread. It takes just minutes to put together with exceptional results. The cornflour adds hearty country flavour making this snack most satisfying.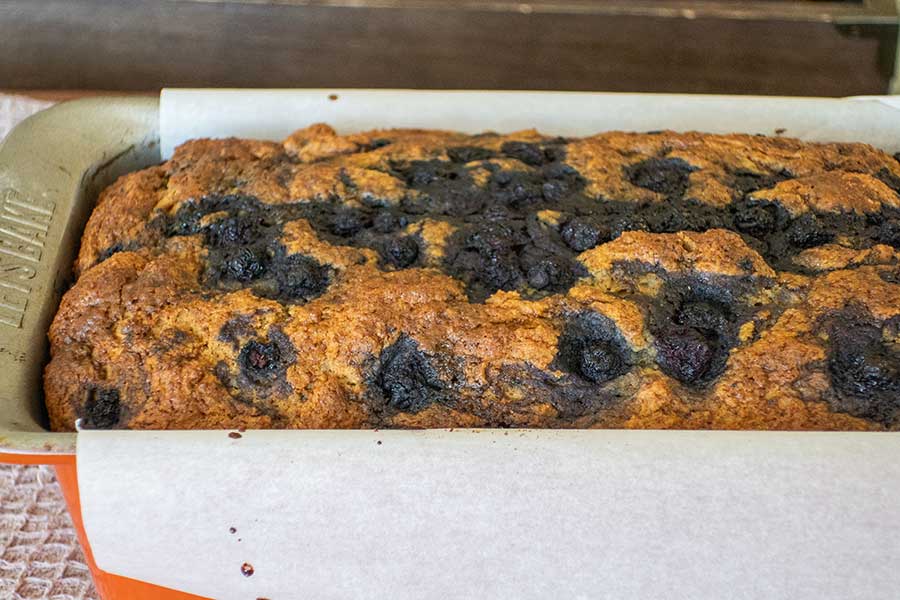 best tips for gluten-free blueberry cornbread recipe
To make the cornbread work for you, there are few things to know. First, this recipe calls for corn flour, not cornmeal. We know that cornmeal and cornflour are both made from dried corn.
The big difference is cornmeal is gritty, and cornflour is smooth. It is the degree of milling that determines the texture. By using cornflour in this recipe, the texture of the cornbread is soft and moist.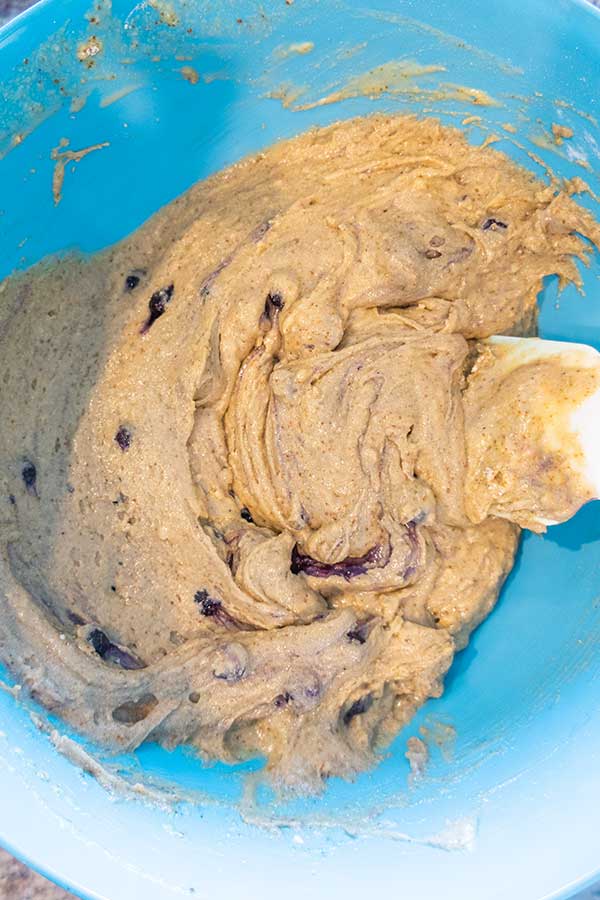 Cornbread is typically not too sweet. This is why this recipe has only 3/4 cups of coconut sugar. If you are looking for a sweet loaf, this recipe isn't it.
I used coconut sugar because it has a lower glycemic index – no sugar spikes like granulated sugar. The coconut sugar also gives the bread a rich golden colour.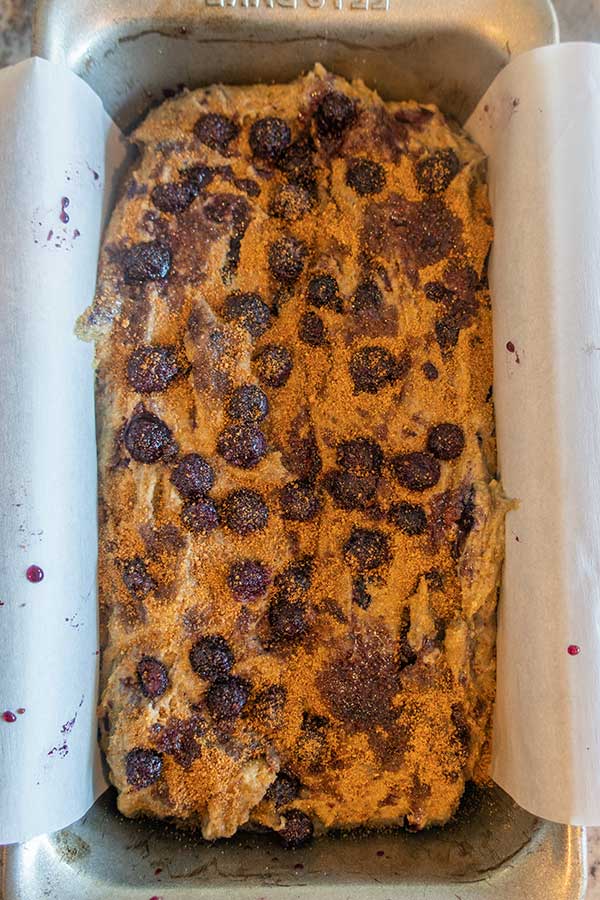 blueberries and cornbread
For the fruit, I used fresh blueberries. Yes, you can use frozen ones, however, the flavour and freshness of the blueberries don't compare. So if you are looking for freshness, use fresh blueberries.
Also, do not add more blueberries than the recipe calls for. This is cornbread, not a sweet bread.
This gluten-free recipe calls for butter. If you checked out my quickbread recipes, such as the Gluten-Free Apricot Almond Quick Bread or the Gluten-Free Dutch Apple Quick Bread, most of them are made with olive oil.
I tried to make this cornbread recipe with olive oil, but it didn't cut it. The bread was too dry. So butter is the way to go.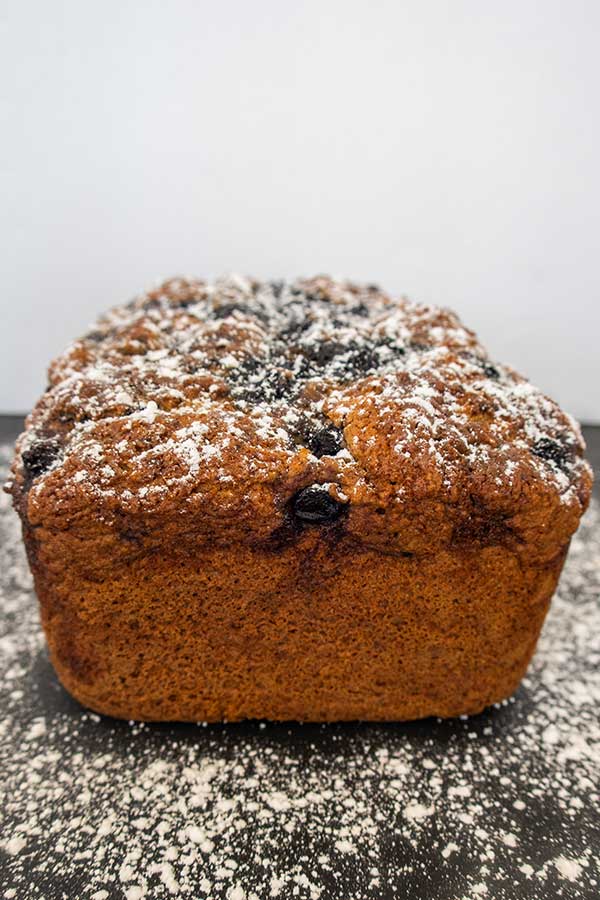 To keep this cornbread extra moist, I used a combination of milk and apple cider vinegar or fresh lemon juice. I tried to use buttermilk, but it didn't give me the same texture as the milk. The bread was a little too heavy.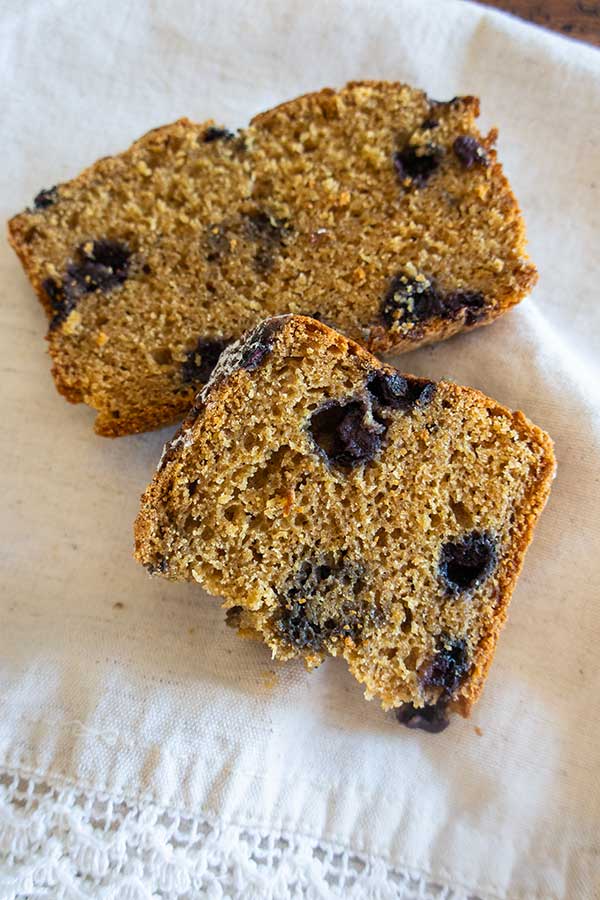 Finally, even though this quickbread recipe takes just minutes to whip up, you can't rush the baking. You must bake the gluten-free cornbread at a lower temperature and for a minimum of one hour for best results.
I know, a slow process, but well worth the wait. You don't want a soggy and mushy cornbread.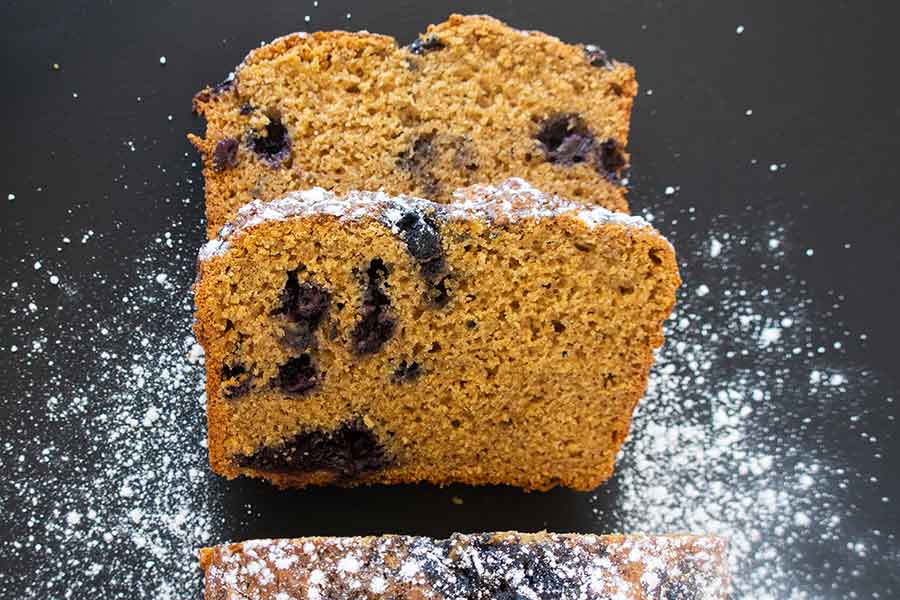 the craziest advice about gluten-free cornbread
This blueberry cornbread tastes so good when you slather it with jam or marmalade. There is something about the combination of cornbread and a sweet spread. Trust me on this…you will love it.
Gluten-Free Country Blueberry Cornbread
Published on Apr 20, 2021
by
Kristina Stosek
Instructions
1.

Preheat oven to 350 F and line a 9 x 5 -inch loaf pan with parchment paper

2.

Whisk milk with apple cider vinegar/lemon juice and set aside for 5 minutes

3.

Add butter to the milk and whisk, then add eggs and whisk. Set aside

4.

Using a large bowl, combine flour blend, cornflour, coconut sugar, baking powder, baking soda and salt. Add 1 cup of blueberries and toss to coat with flour mixture. Add wet mixture and gently mix until just combined. The batter will be relatively soft and easy to mix. Do not over mix

5.

Transfer batter into the prepared loaf pan and smooth the top. Using a sharp knife, cut the top 1/2-inch deep horizontally from one side to the other. Scatter with remaining blueberries and gently press them halfway into the batter. Sprinkle with remaining 2 tablespoons of sugar

6.

Bake for 45 minutes, rotate the loaf pan and bake 15 more minutes. The bread should pass the toothpick test. Cool in the pan for 10 minutes, then transfer onto a wire rack to fully cool before slicing. If you like, you can sprinkle the top with powdered sugar. Enjoy!