Gluten-Free Apple Baked Oatmeal
Published on Dec 04, 2019
by
Kristina Stosek
Prep Time:

10 minutes
Cook Time:

35 minutes
Serves:

6 - 8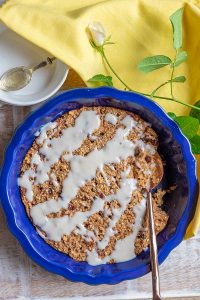 ​This post may contain affiliate links, please see our
privacy policy
for details
This Gluten-Free Apple Baked Oatmeal is a wholesome breakfast that will keep you full and energized for hours. This month will be super busy, so I wanted to have a healthy breakfast on hand.
When my mornings are super hectic and I don't have time to prepare a wholesome breakfast like stuffed breakfast peppers, I make this apple baked oatmeal. This gluten-free breakfast recipe is made of fresh apples, raisins, walnuts, eggs, certified gluten-free oats, non-dairy milk, a splash of pure maple syrup, and warming spices such as cinnamon, ginger and nutmeg.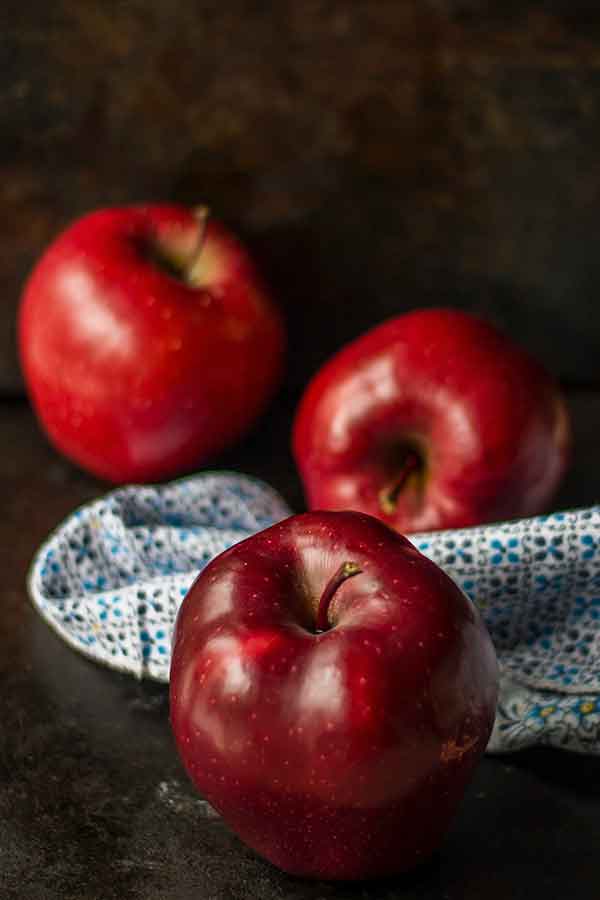 To make it extra special, I added a swirl of light vanilla pudding. The pudding is super easy to make; all you need is about three minutes. Once the apple oatmeal is finished baking, the pudding is poured over the top.
What I love about this breakfast dish, it is super easy to prepare, and it will keep up to five days when refrigerated. So here you have it, a breakfast packed with wholesome ingredients that takes ten minutes to prepare.
In my home, there are two ways of serving this dish. Warm in the morning or chilled as a sweet treat in the afternoon. To warm it up, I pop it in the microwave for about a minute.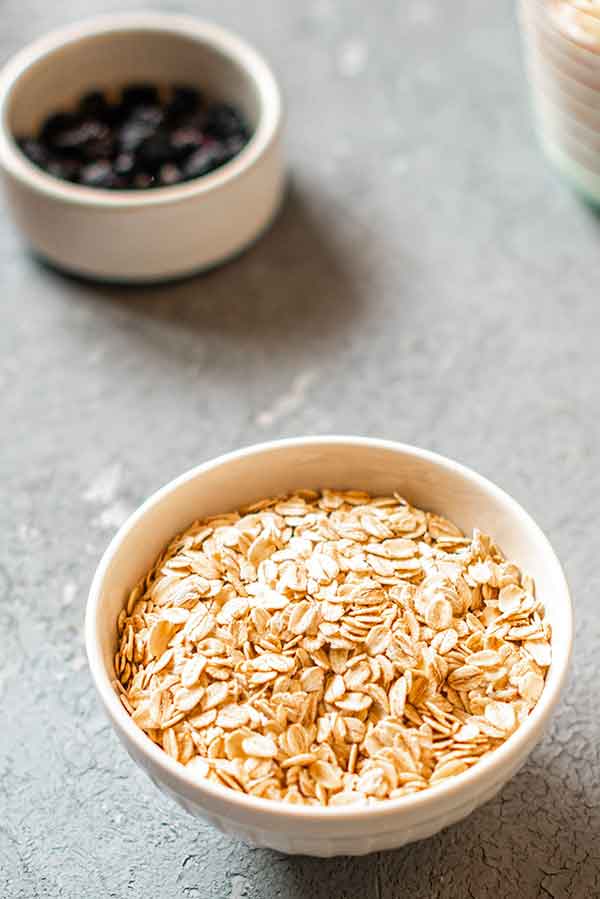 Why is this a healthy gluten-free oatmeal breakfast?
Let me start with the certified gluten-free oats. They are super nutritious, rich in fiber, thiamine, magnesium, zinc and phosphorus and also packed with protein.
There are various ways of processing oats. Oat groats -whole kernels, steel-cut – cut into half with a steel blade, Scottish – stone ground, Rolled – steamed and flattened into flakes, Quick – steamed longer and rolled into thinner pieces.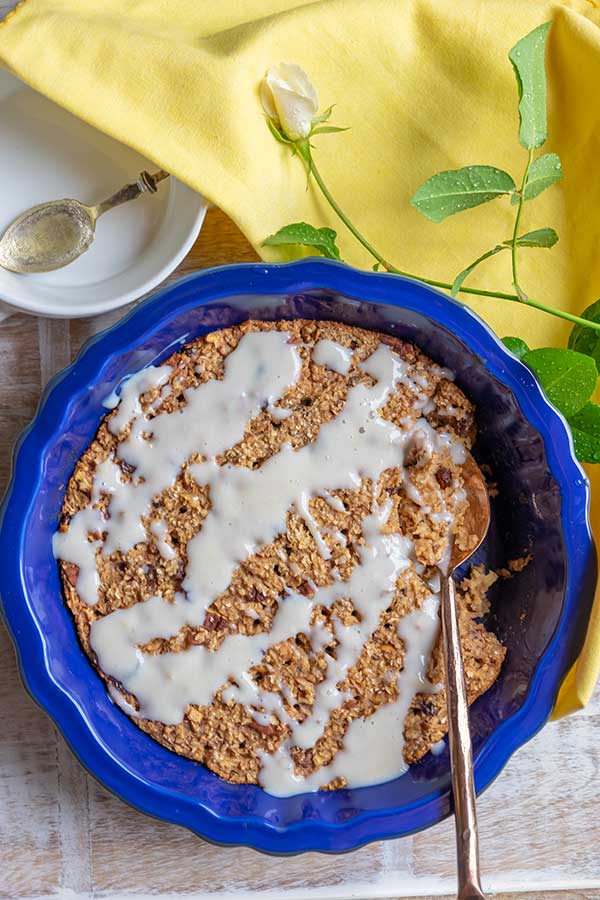 The oats that are least processed have a lower glycemic index, but they take longer to cook. Then we have apples, packed with antioxidants and vitamin C. For the raisins, iron and vitamin B-6. Walnuts, magnesium, vitamin B-6, protein and fiber.
Eggs, a complete protein and rich in vitamin D. To summarize, not only this is a healthy breakfast, but with the added apples, raisins, nuts and cinnamon, the oatmeal is yummy! The best part, you will have a healthy breakfast ready when you need it. Enjoy!
Gluten-Free Apple Baked Oatmeal
Published on Dec 04, 2019
by
Kristina Stosek
Instructions
1.

2.

Using a large bowl whisk together dry ingredients (first 6 ingredients)

3.

Add milk, eggs, coconut oil/butter, vanilla, 2/3 of the apples, raisins, walnuts and maple syrup. Stir to combine

4.

Layer the bottom of an 8-inch round dish or equivalent with the remaining 1/3 of apples and top with the oat mixture. Bake for 35 - 40 minutes, until the top, is golden

5.

For the vanilla pudding; Add milk, maple syrup, vanilla and arrowroot into a small saucepan. Cook over medium heat while stirring until the pudding starts to thicken. About 3 minutes. Pour over baked oatmeal while the glaze is still hot. Serve warm or at room temperature