Gingerbread Overnight Oats with Chia & Hemp
Published on Aug 28, 2018
by
Kristina Stosek
Prep Time:

5 minutes
Cook Time:

minutes
Serves:

4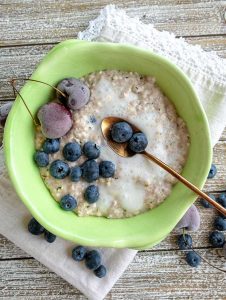 ​This post may contain affiliate links, please see our
privacy policy
for details
This Gingerbread Overnight Oats with Chia & Hemp Hearts recipe is super easy to whip up, making it an easy grab-and-go breakfast or a healthy, energizing snack. This recipe is plant based and naturally gluten-free.
Often mornings become super busy. And, getting kids off to school, organizing the day and planning meals can be stressful, the last thing we have time for is an elaborate breakfast.
starting with a nutrient-packed breakfast will keep you energized
For me, my day starts with a high protein nutritionally packed breakfast that will give me lasting energy. Overnight oats such as this gingerbread recipe is a nice way to welcome fall.
add hemp hearts and chia seeds to oats
By adding hemp hearts and chia seeds to this oat recipe, it becomes a nutrient rich breakfast.
Some of our healthy oat recipes include the Gluten-Free Multi-Seed Oat Flour Bread and the Gluten-Free Oatmeal Squares With Pineapple and Coconut.
pudding-like oats
To make the gingerbread overnight oats, you will need about 5 minutes to mix the ingredients, then chill overnight. The next day, the overnight oats have a creamy pudding-like consistency. And who doesn't love pudding?
Are oats healthy?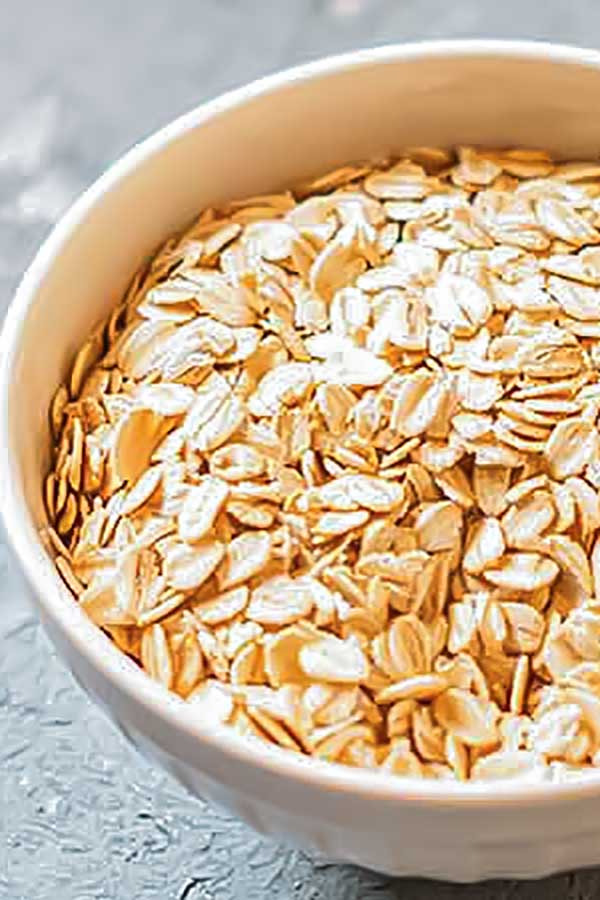 Oats are well known for their ability to lower bad ( LDL) cholesterol. Some of the other benefits oats provide are
Lower blood sugar levels

Provide antioxidants

Promotes healthy bacteria in your gut

Eases constipation

Lowers your chance of colon cancer

Helps you to feel full, which enables you to keep a healthy weight
Are oats gluten-free?
Yes, oats are naturally gluten-free. However, when following a gluten-free diet, always look for certified gluten-free oats. When oats are being processed or grown next to wheat, they can get contaminated with gluten.
What can you add to oats?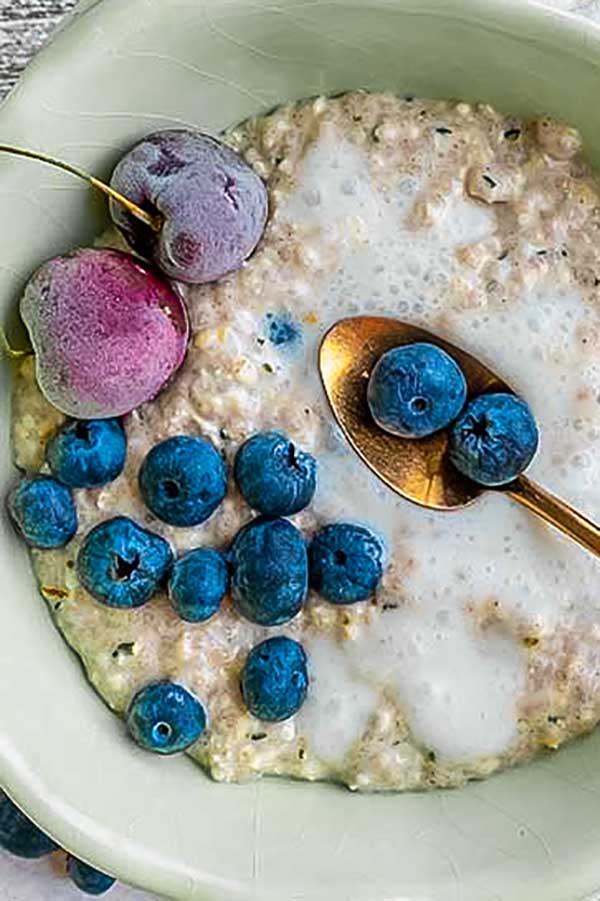 You can add just about anything that you desire or what you have in your pantry. Of course, the most popular add ons are fresh fruit, nuts and seeds. However, this deliciously flavoured gingerbread spices oat pudding is delicious just as it is.
The beautiful thing about this leisurely gluten-free oat breakfast is, it's like eating pumpkin pie mixed with gingerbread cookies. And this recipe is vegan and gluten-free.
Here is a list of our favourite gluten free overnight oats recipes to get you inspired.
Gingerbread Overnight Oats with Chia & Hemp
Published on Aug 28, 2018
by
Kristina Stosek
Instructions
1.

In a glass bowl combine all the ingredients. After 15 minutes give it a good stir. Cover and refrigerate overnight

2.

To serve, If the oats are too thick, stir in a little milk then transfer into serving bowls. Top with your favourite toppings.