Easy Grain-Free Blueberry Cobbler Recipe
Published on Nov 05, 2015
by
Kristina Stosek
Prep Time:

15 minutes
Cook Time:

35 minutes
Serves:

6 - 8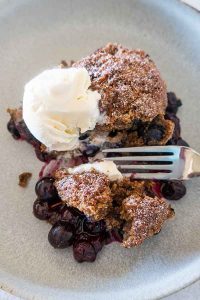 ​This post may contain affiliate links, please see our
privacy policy
for details
This is the very best Grain-Free Blueberry Cobbler Recipe. The juicy blueberries are bursting with freshness, a splash of fresh lemon juice adds a slight tartness, and the most amazing grain-free topping finishes this cobbler perfectly.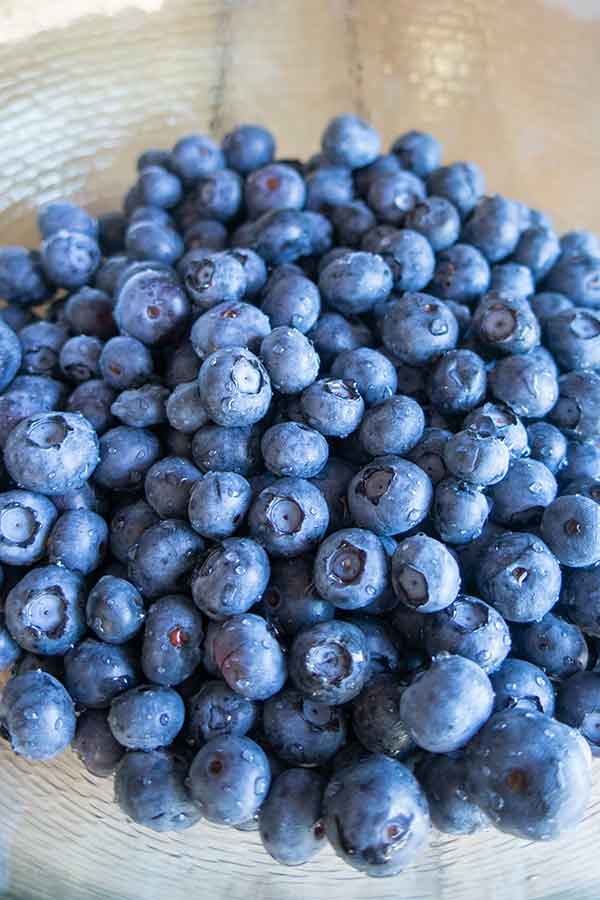 The grain-free topping is made with protein-rich almond flour, nutrient-packed buckwheat flour, a hint of cinnamon, butter or coconut oil, and for sweetness, a bit of coconut sugar.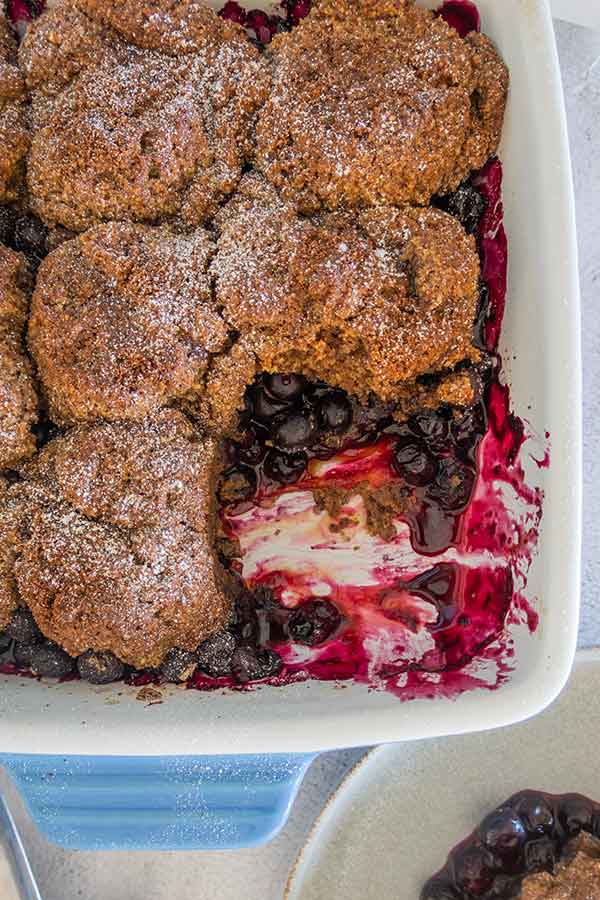 I can honestly say this is the best Grain-Free Blueberry Cobbler. The recipe is super easy, and the results are outstanding.
The best part, this grain-free blueberry cobbler is acceptable for those on a plant-based diet. If you like sweet snacks made with blueberries you should try the Gluten-Free Zesty Blueberry Scones or this amazing Gluten-Free Blueberry Cream Cheese Coffee Cake!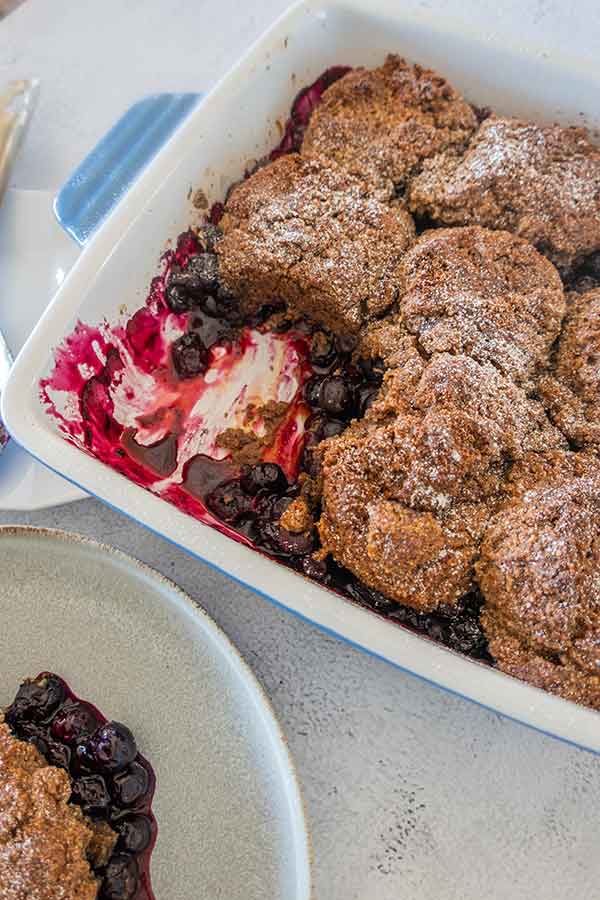 how to serve blueberry cobbler?
To summarize, this is a grain-free, gluten-free, vegan cobbler you can serve for breakfast, brunch or a tasty snack. Or, add a dollop of ice cream or whipped cream and enjoy it as a dessert.
Whichever way you serve this deliciousness, you can't go wrong.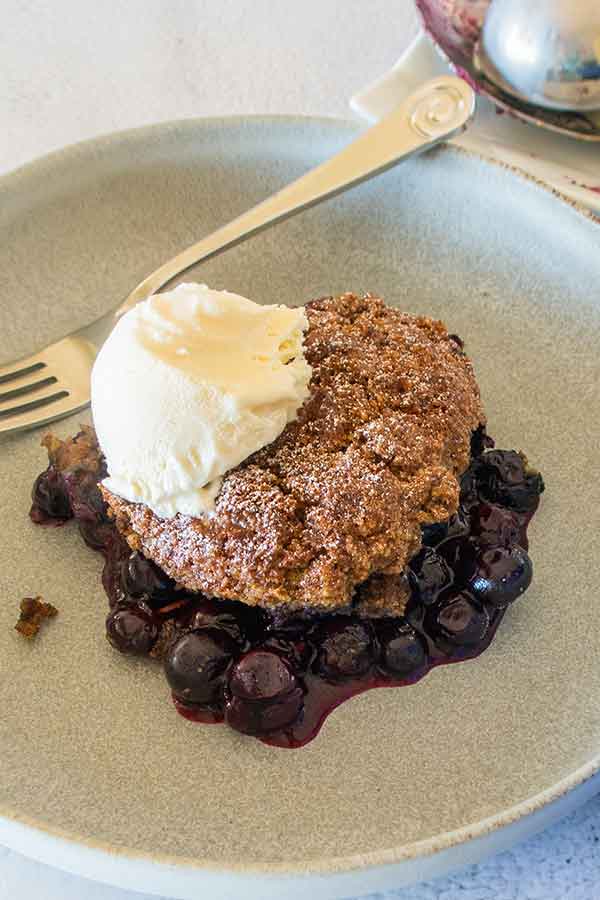 I hope you will try this healthy-ish recipe! Because I know you will not be disappointed 🙂
Easy Grain-Free Blueberry Cobbler Recipe
Published on Nov 05, 2015
by
Kristina Stosek
Instructions
1.

Preheat oven to 375 F and brush an 8x8-inch square baking dish with butter or coconut oil

2.

Toss blueberries with tapioca flour, 1 tablespoon coconut sugar, lemon juice and lemon zest. Transfer blueberries into prepared baking dish

3.

Whisk together almond flour, buckwheat flour, 1/3 cup coconut sugar, cinnamon, baking powder, baking soda and salt

4.

Add softened butter, milk and vanilla and using a spatula mix to combine

5.

Drop mounds of batter by spoonfuls or a cookie scoop over the blueberries and sprinkle with the remaining 1 tablespoon of coconut sugar

6.

Bake for 30 - 35 minutes until the topping is golden brown and the blueberries are bubbling

7.

Serve warm or at room temperature