Gluten-Free Rolls and Wraps
Gluten-free rolls are usually a dream for anyone suffering from celiac disease or gluten intolerance. Normal rolls usually contain gluten and coming up with a gluten-free recipe is many times not so easy.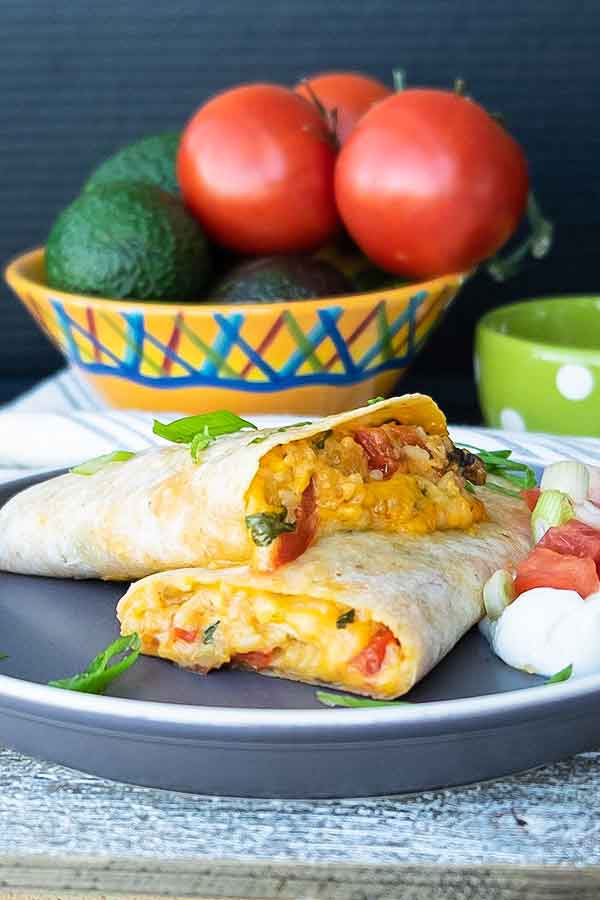 Gluten-Free Rolls Tips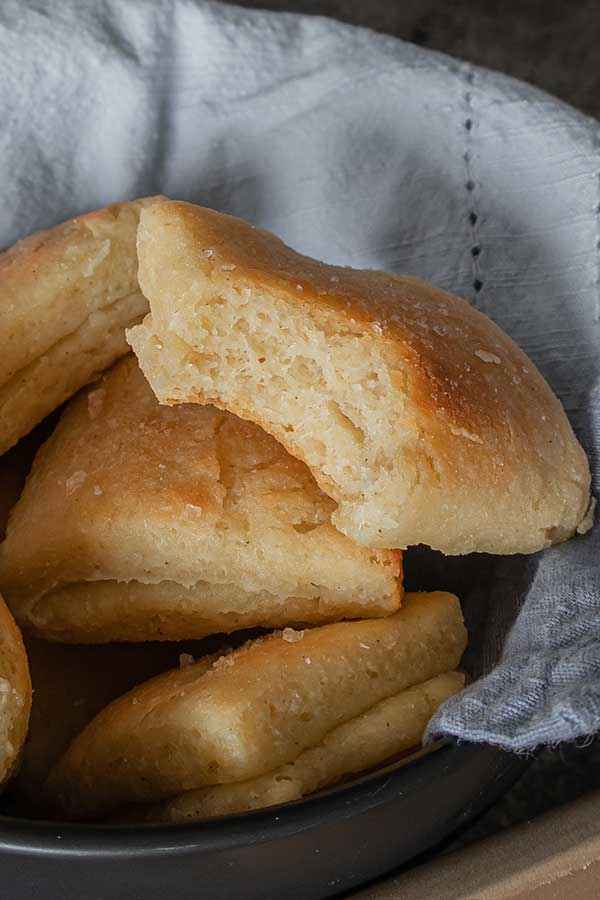 If you are new to the gluten-free world, it is important to know that working with gluten-free yeast dough is very different from regular yeast doughs. The common problem when making gluten-free yeast doughs is that the final result is usually a very wet, sticky dough and not an unusual mistake is to add extra flour.
Another recommendation for preparing gluten-free rolls is to use a pan that will help you shape your rolls. For example, if you want to prepare gluten-free dinner rolls, you could prepare balls of dough spread out on a baking sheet, similar to cookies.
Xanthan gum is usually used in many gluten-free rolls recipes as it works very good to replace the elasticity and texture of gluten.
Gluten-free flours are probably the most important ingredient when preparing gluten-free rolls. There are many options to choose from and some gluten-free flours work better than others. Almond Blend Flour usually works well for this kind of recipe but we would recommend you to try your homemade blend or your favorite store blend and see how it turns out.
Baked Yams Stuffed with Roasted Spiced Veggies
Baked Yams Stuffed with Roasted Spiced Veggies topped with a fresh classic salsa is a vegetarian-forward recipe with blended... Read More
Prep Time
15 Minutes
Difficulty
Easy
Cook Time
60 Minutes
Serves
2 - 4
Healthy Beet Salad – Easy Recipe
Healthy and flavourful beet salad for every occasion. This super flavorful salad is made with fresh sweet beets, a... Read More
Prep Time
20 Minutes
Difficulty
Easy
Cook Time
30 Minutes
Serves
4 - 6
Avocado and Corn Salsa – Easy Recipe
This refreshing Avocado and Corn Salsa is a dip for any occasion. You will need corn, avocados, tomatoes, cilantro,... Read More
Prep Time
15 Minutes
Difficulty
Easy
Cook Time
5 Minutes
Serves
4 cups
Gluten-Free Roll and Wrap Recipe
We have selected some of our favourite gluten-free rolls recipes from our website:
Gluten-Free Cheesy Garlic Rolls: I would describe these gluten-free cheesy garlic rolls as crusty garlic bread with melted cheese in the center. Garlic bread never tasted this good
Gluten-Free Naan Bread: Naan bread is an Indian-style flatbread that is soft and served with Indian curry dishes and dips. This amazing gluten-free naan bread version is fairly easy to make as long as you allow time for the dough to rise.
Gluten-Free Parker House Rolls: Our favourite rolls for any occasion are the Gluten-Free Parker House Rolls. Buttery, folded, puffed up and addictive, there is nothing not to love!
Let us know if you enjoyed these recipes and it you have tried or created any other gluten-free rolls! For more gluten-free recipes check out our gluten-free recipe catalog!
Gluten Free Tiramisu Recipe
Tiramisu is one of the most delicious traditional Italian desserts I know. This heavenly gluten-free dessert is oozing with... Read More
Prep Time
30 Minutes
Difficulty
Moderate
Serves
10
Gluten Free German Potato Bread
This gluten free German potato bread is hearty and firm with a good crust and tender, moist crumb. So... Read More
Prep Time
15 Minutes
Difficulty
Easy
Cook Time
60 Minutes
Serves
1 loaf
Gluten-Free Healthy Millet Bread Recipe
This gluten-free healthy millet bread recipe is definitely one to try! I love baking bread and the aroma that... Read More
Prep Time
15 Minutes
Difficulty
Easy
Cook Time
45 Minutes
Serves
1 loaf