Strawberries With Cream Dip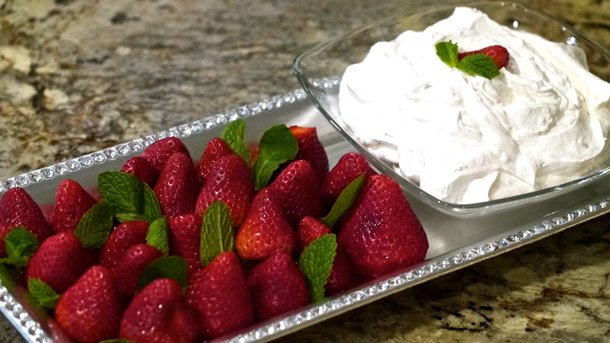 A perfect solution to get your kids to eat more fruit, when I make these there is never enough and no added sugar!
Ingredients
1 lb. Strawberries or (pears, apples, peaches, apricots)
½ cup whipping cream or for dairy free option use the fat from canned coconut milk
1 cup GF coconut raspberry yogurt or raspberry Greek yogurt
Mint leaves for garnish
Instructions
Wash the strawberries and cut the stem off
Whip the cream and gently fold into the yogurt
Arrange strawberries on a platter with a bowl of cream dip
Garnish with mint leaves
© Copyright 2017 Only Gluten Free Recipes. All Rights Reserved.