Simply Roasted Sweet Potato ~ Naturally Gluten-Free
Prep Time
5 Minutes
Difficulty
Beginner
Cook Time
25 Minutes
Serves
4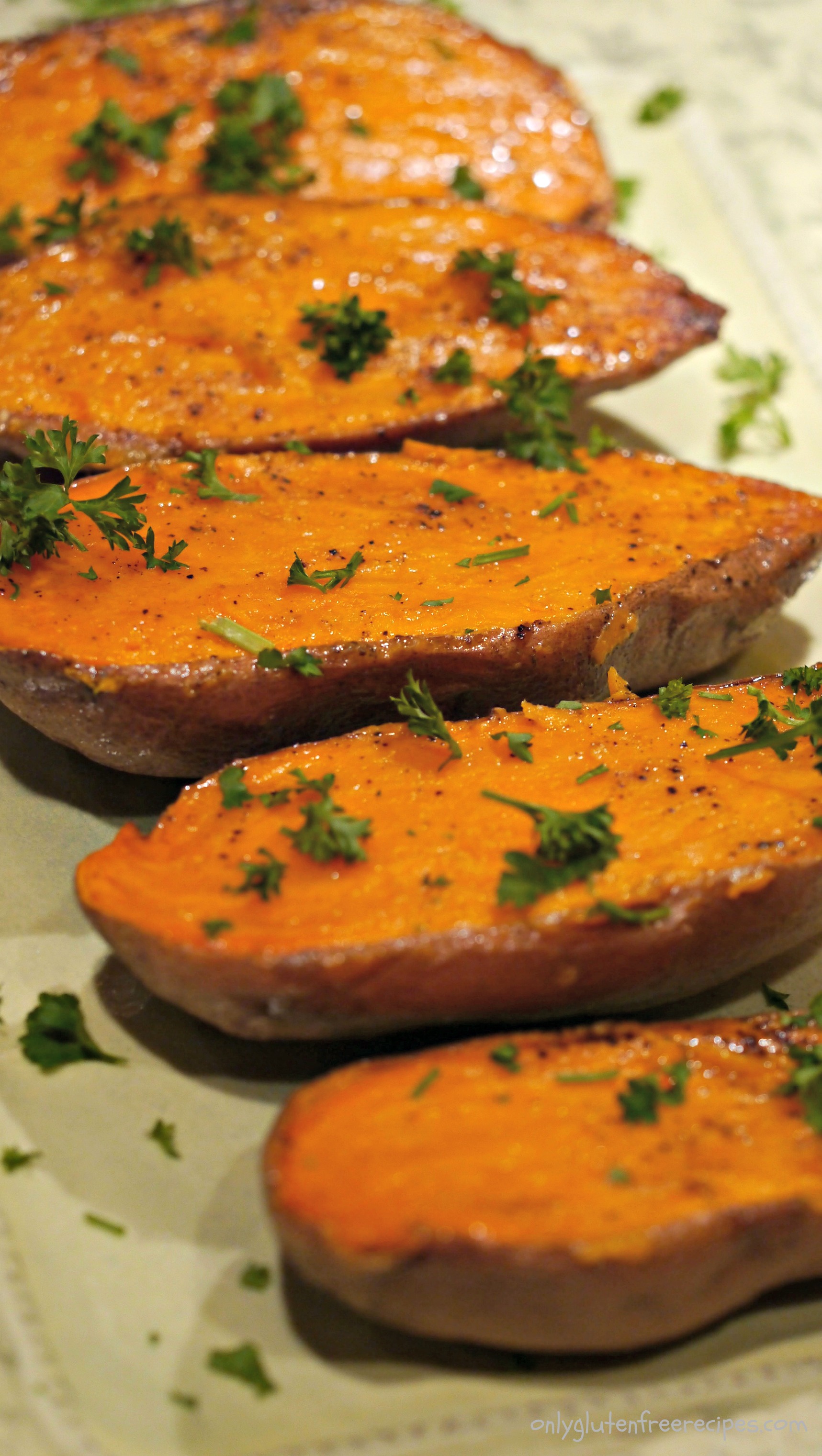 A simple sweet potato preparation, this dish makes an excellent side to meat or as a snack with dollop of Greek yogurt. Sweet potatoes are one of the best sources of vitamin A and are lower in calories than white potatoes. Enjoy!
Ingredients
4 organic, small to medium size sweet potatoes
1 tbsp. extra virgin olive oil
1 tsp. organic, gluten free ground cumin
½ tsp. sea salt
½ tsp. organic, gluten free coarsely ground black pepper
Fresh, organic parsley for garnish (optional)
Instructions
Preheat oven to 400 F and line a baking sheet with foil
Thoroughly wash the sweet potatoes and slice lengthwise in half
Mix cumin, sea salt and pepper, and then sprinkle the foil
Brush the cut side with olive oil and place facing down on the baking sheet
Bake for 25 minutes or until tender
Garnish with fresh parsley
© Copyright 2017 Only Gluten Free Recipes. All Rights Reserved.