Rustic Pepper Liver Pate
Prep Time
15 Minutes
Difficulty
Easy
Cook Time
20 Minutes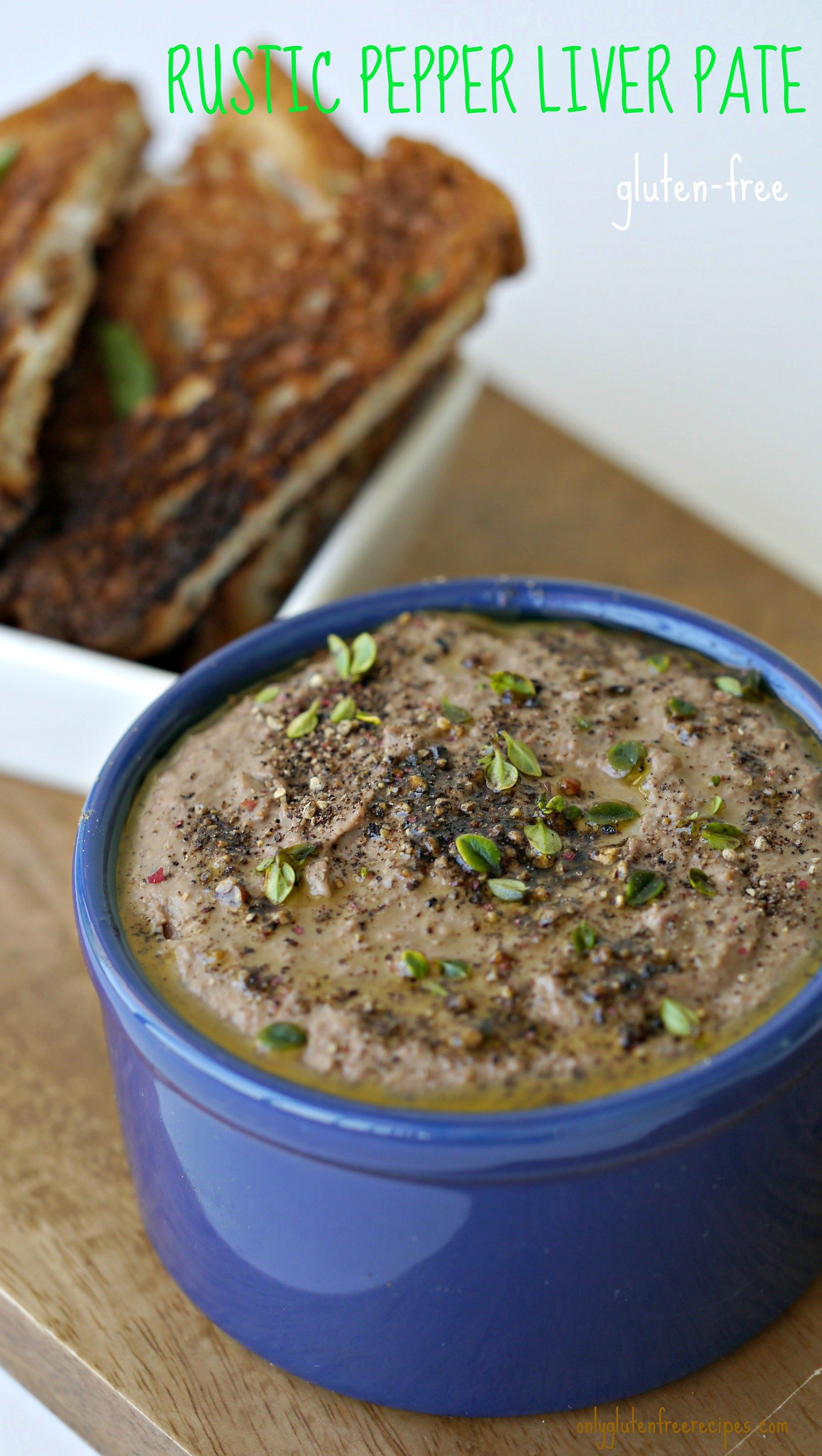 This pepper pate couldn't be simpler to prepare and is surprisingly delicious. The flavour improves after a few days of chilling. Serve with toasted gluten-free bread or crackers
Ingredients
2 tbsp. extra virgin olive oil
1 small organic onion, finely chopped
2 garlic cloves, crushed
1 tsp. fresh organic thyme leaves plus some for garnish
1 tsp. organic, gluten-free coarsely ground black pepper
1 lb. chicken livers (preferably organic)
1 tbsp. brandy or sherry or cognac
½ tsp. sea salt
½ cup cream or non-dairy cream of your choice
Instructions
In a large saucepan add olive oil, onion and garlic and sauté on low heat for 5 minutes or until onion is soft.
Stir in fresh thyme and black pepper and then chicken livers, brandy and salt. Saute until livers are fully cooked, about 15 minutes
Cool slightly and transfer to a food processor.
Start pulsing and slowly keep adding the cream until you reach desired consistency coarse or creamy. Taste for flavour and add more salt if needed.
Transfer pate into a serving bowl, cover with plastic wrap and refrigerate overnight before serving.
Just before serving drizzle the top with olive oil, add some more pepper and sprinkle with fresh thyme leaves
© Copyright 2017 Only Gluten Free Recipes. All Rights Reserved.