Paleo Strawberry Pie
Prep Time
15 Minutes
Difficulty
Easy
Cook Time
45 Minutes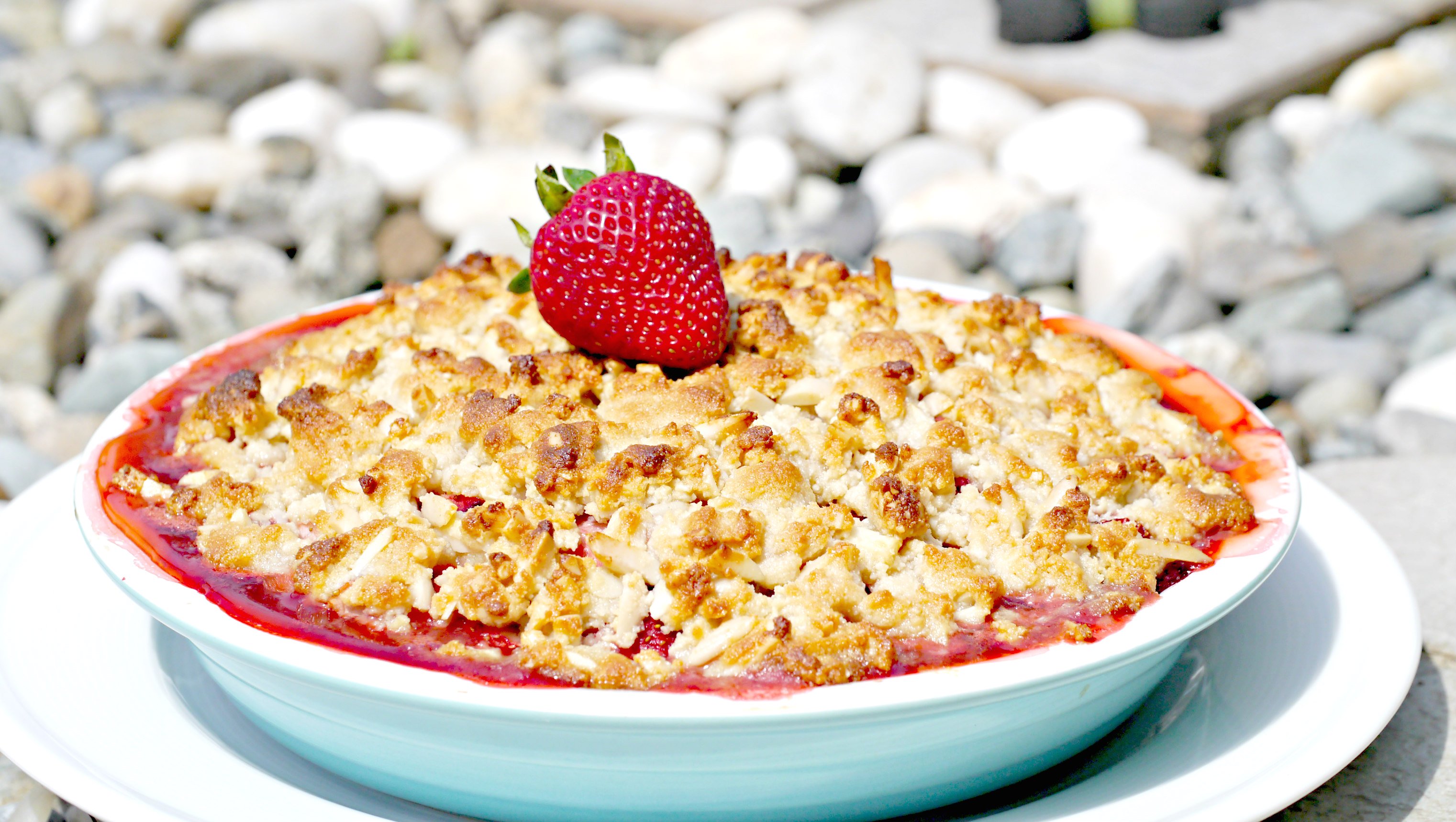 Here is a dessert that is healthy and explosively delicious. Using only a few ingredients this naturally gluten free strawberry pie is simple to prepare. I call this pie simplicity at it's best! Serve as is or with coconut ice cream.
Ingredients
2 ½ lb. organic strawberries, quartered
1 Tbsp. tapioca starch
1 Tbsp. coconut sugar
1 cup blanched almond flour
¼ cup butter or coconut oil
2 Tbsp. raw honey
1 tsp. pure vanilla extract
1 cup slivered blanched almonds
Instructions
Preheat oven to 350 F and grease an 8-inch pie dish with butter or coconut oil
Whisk tapioca starch with coconut sugar and toss with the strawberries
Pile the strawberries in the pie dish until overflowing. Place on a baking sheet and bake for 35 minutes
While the strawberries are baking, pulse almond flour, butter/coconut oil, honey and vanilla extract in a food processor until crumbly, do not over process. Transfer to a bowl and stir in slivered almonds
Using your hands evenly crumble the topping over the strawberries and bake 15 – 20 minutes until the topping is golden
Remove from the oven and cool before serving
Similar Recipes

Gluten Free Apple And Plum Pie
Relish the flavours of summer in this delightful gluten free apple and plum pie. When it comes to comfort food, fruit pies top the list! Read More
Prep Time
15 Minutes
Difficulty
Moderate
Cook Time
60 Minutes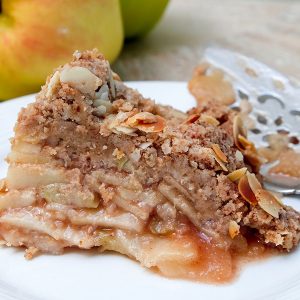 Gluten Free Apple Pie Without a Crust
This gluten free apple pie is a true classic, but without the added crust, how wonderful. The greatest effort goes into making the crust, but with this pie, there is not crust, making it an easy recipe. Now imagine loads of delicious apples combined with cinnamon and oats. Spectacular! This scrumptious apple pie recipe should […] Read More
Prep Time
15 Minutes
Difficulty
Easy
Cook Time
65 Minutes
Serves
6
Paleo Chocolate Pecan Pie
This recipe is a perfect paleo dessert. It is uncomplicated to make and yet for chocolate lovers, it is dangerously delicious Read More
Prep Time
15 Minutes
Difficulty
Easy
Cook Time
40 Minutes
Serves
8
© Copyright 2017 Only Gluten Free Recipes. All Rights Reserved.