Gluten Free Baked Broccoli Tots
Prep Time
15 Minutes
Difficulty
Easy
Cook Time
25 Minutes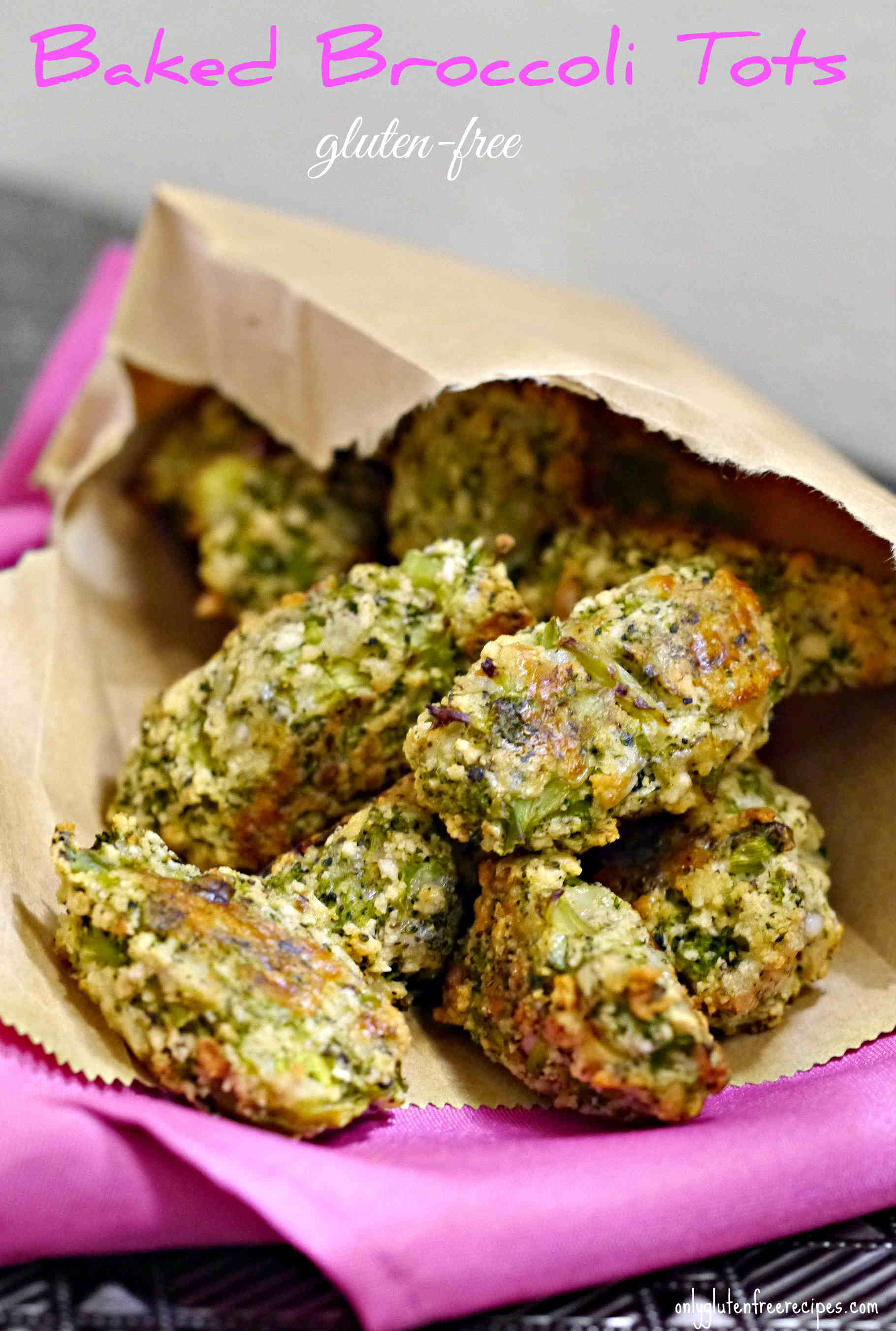 You and your family will love these crispy, cheesy broccoli tots. Serve them up as an appetizer with your favourite dip or as an anytime snack. This is a tasty way to incorporate broccoli into your diet and they are seriously addictive!!
Ingredients
2 cups steamed broccoli florets, finely chopped
1 large egg or egg substitute
¼ cup diced green onion or shallots
2 garlic cloves, minced (do not use garlic powder)
2/3 cup shredded cheddar cheese
½ tsp. sea salt
½ tsp. freshly ground black pepper
½ cup gluten free bread crumbs
Instructions
Preheat oven to 400°F and line a baking sheet with parchment paper
Mix well all the ingredients and chill for 30 minutes. You can also make the mix a day in advance
Shape mixture into tot shapes and place on a prepared baking sheet
Bake for 20 – 25 minutes turning half way
Enjoy
© Copyright 2017 Only Gluten Free Recipes. All Rights Reserved.