Gluten-Free Asian Meatballs
Prep Time
15 Minutes
Difficulty
Easy
Cook Time
35 Minutes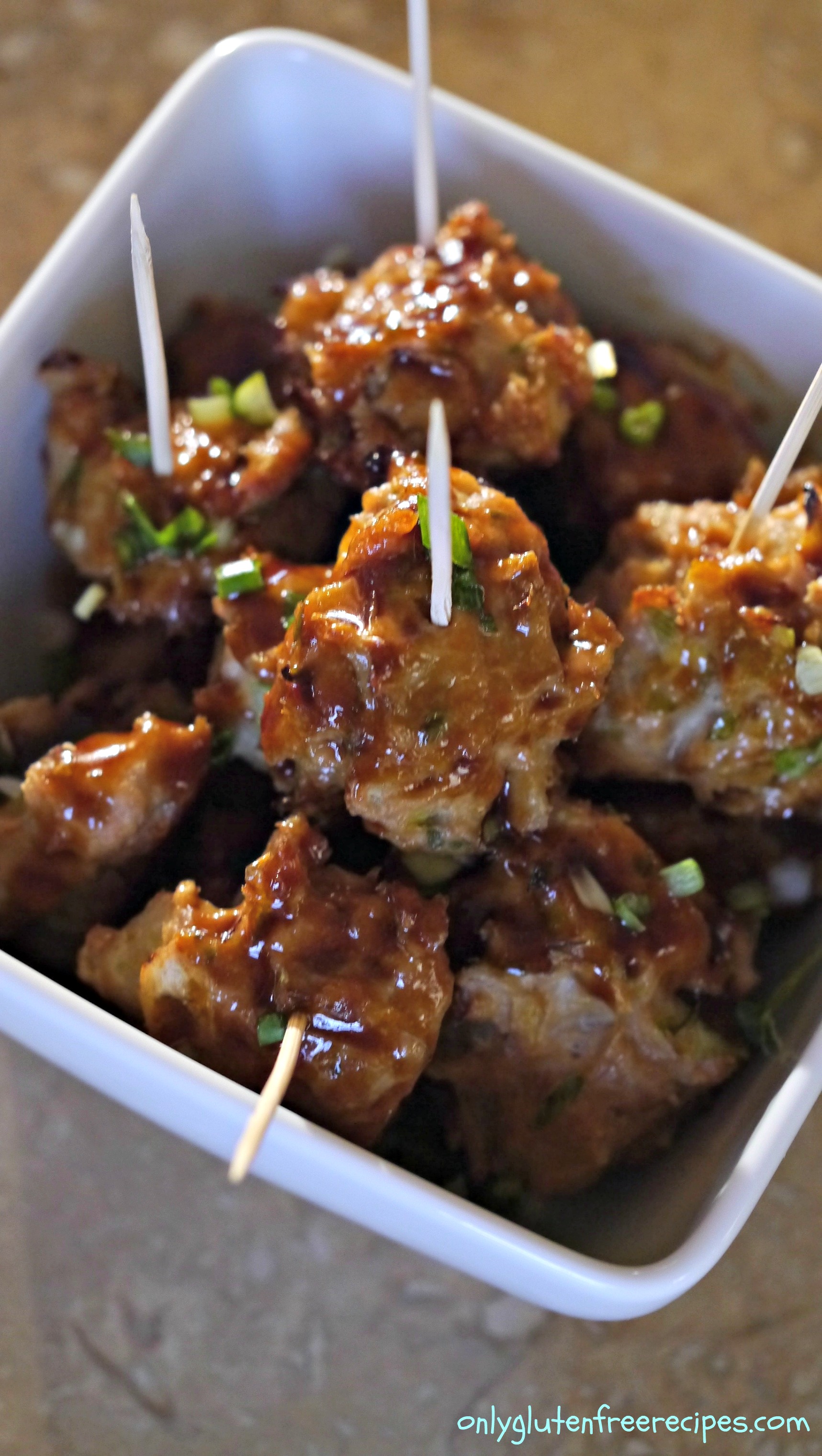 Average Rating: 3.5 | Rated By: 2 users
These gluten-free and egg-free meatballs are bursting with delectable Asian flavours, but it is the water chestnuts that give these meatballs an interesting texture. There are many ways you can serve these tasty morsels, most often I would serve them as an appetizer, but they compliment rice or vegetables perfectly.
Ingredients
1 lb. lean organic ground chicken
1 can (8 oz.) sliced water chestnut packed in water, drained
3 cloves garlic, minced
6 organic green onions, use mostly the white part, roughly sliced. Save some extra for garnish
2 tbsp. tamari sauce
1 tsp. sesame oil
1 tbsp. minced ginger
½ tsp. organic, gluten-free ground coriander
FOR THE SAUCE
¼ cup organic, gluten-free tamari sauce
¼ cup organic, gluten-free apple cider vinegar
1 garlic, minced
1 tsp. sesame oil
2 tsp. pure maple syrup or raw honey
1 tsp. sriracha hot chilli sauce (optional, if you like spicy)
1 tsp. gluten-free cornstarch
Instructions
Preheat oven to 375 F
Add all meatball ingredients into a food processor and pulse until all ingredients are well combined, do not over process. You want to leave the water chestnuts in small chunks
By using two teaspoons, create one inch meatballs about the size of a walnut.
Place on a baking sheet lined with parchment paper and bake for 35 minutes
While the meatballs are cooking, add all the sauce ingredients into a small saucepan. Whisk together and cook until the sauce slightly thickens. Remove from heat
Arrange meatballs on a serving platter and drizzle with sauce. Garnish with green onions.