Broccoli, Quinoa and Chickpea Salad
Prep Time
15 Minutes
Difficulty
Easy
Cook Time
10 Minutes
Serves
4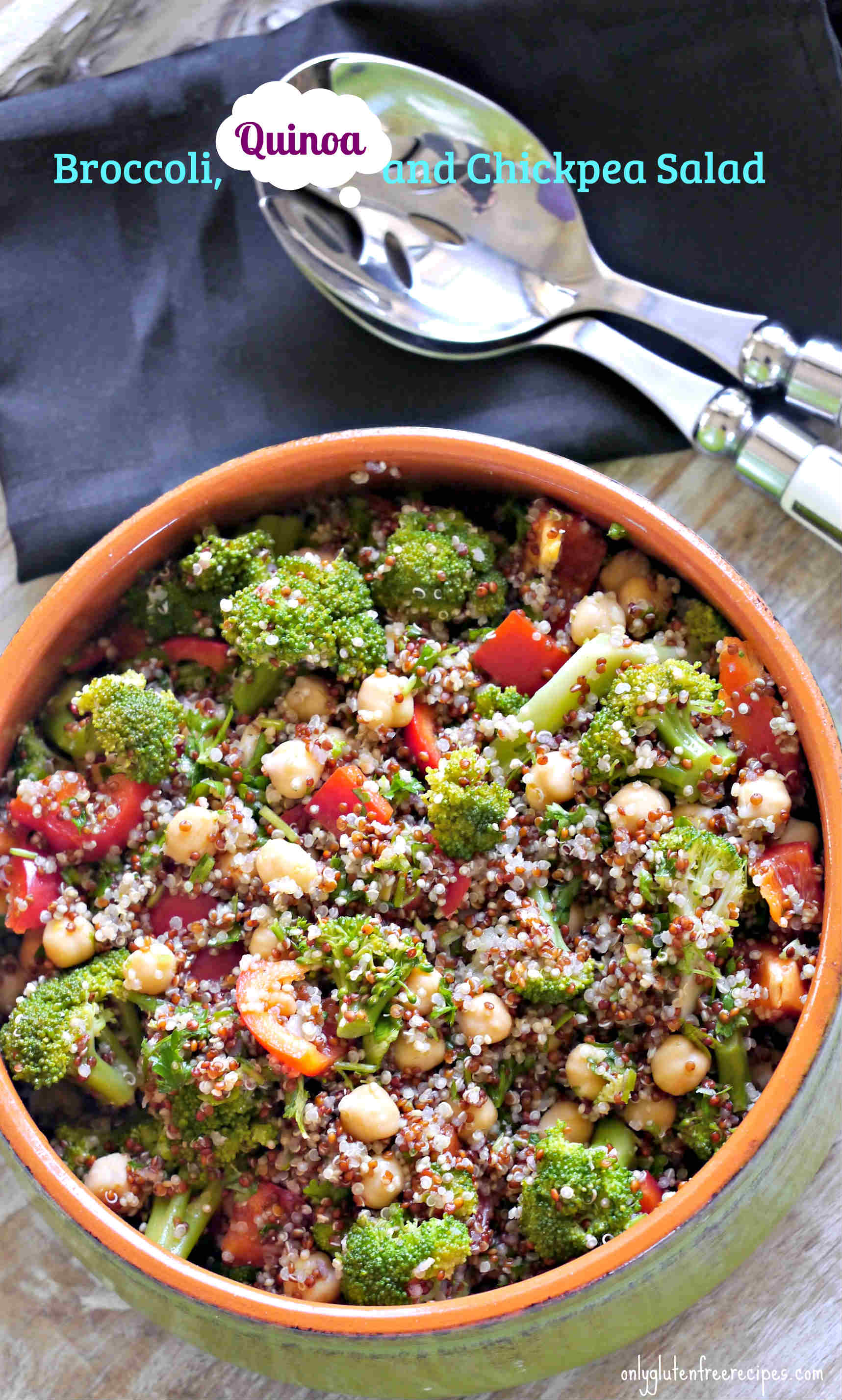 Average Rating: 4 | Rated By: 1 users
This hearty salad is deliciously flavoured with light vinaigrette and fresh herbs. Serve as a side with your favourite main, or as a vegetarian entree.
Ingredients
2 lb. fresh broccoli
2 ½ cups cooked quinoa (red or white, I used half and half)
1 x (13.5) oz. can chickpeas (garbanzo bean) packed in water and salt, drain and rinse
1 red bell pepper cut to small bite size pieces
¼ cup freshly squeezed lemon juice
1 tbsp. extra virgin olive oil
½ cup freshly chopped parsley
½ cup freshly chopped cilantro
1 tbsp. pure maple syrup or agave nectar
3 garlic cloves minced
1 tsp. lemon zest
Sea salt and freshly ground black pepper to taste
NOTE: All ingredients including spices must be gluten-free and preferably organic
Instructions
Bring a large pot of water to boil, add broccoli and cook for one minute. Then Drain and place broccoli in ice-cold water to cool, then drain and cut into small florets
Add the broccoli, quinoa, chickpeas, and red pepper into a large bowl
In a separate bowl, combine lemon juice, olive oil, parsley, cilantro, maple syrup/agave nectar, garlic and lemon zest, and then pour over the vegetables
Season with salt and pepper and gently stir
Refrigerate for 4 hours or overnight, before serving.