Bean Salad with Light Vinaigrette
Prep Time
10 Minutes
Serves
6-8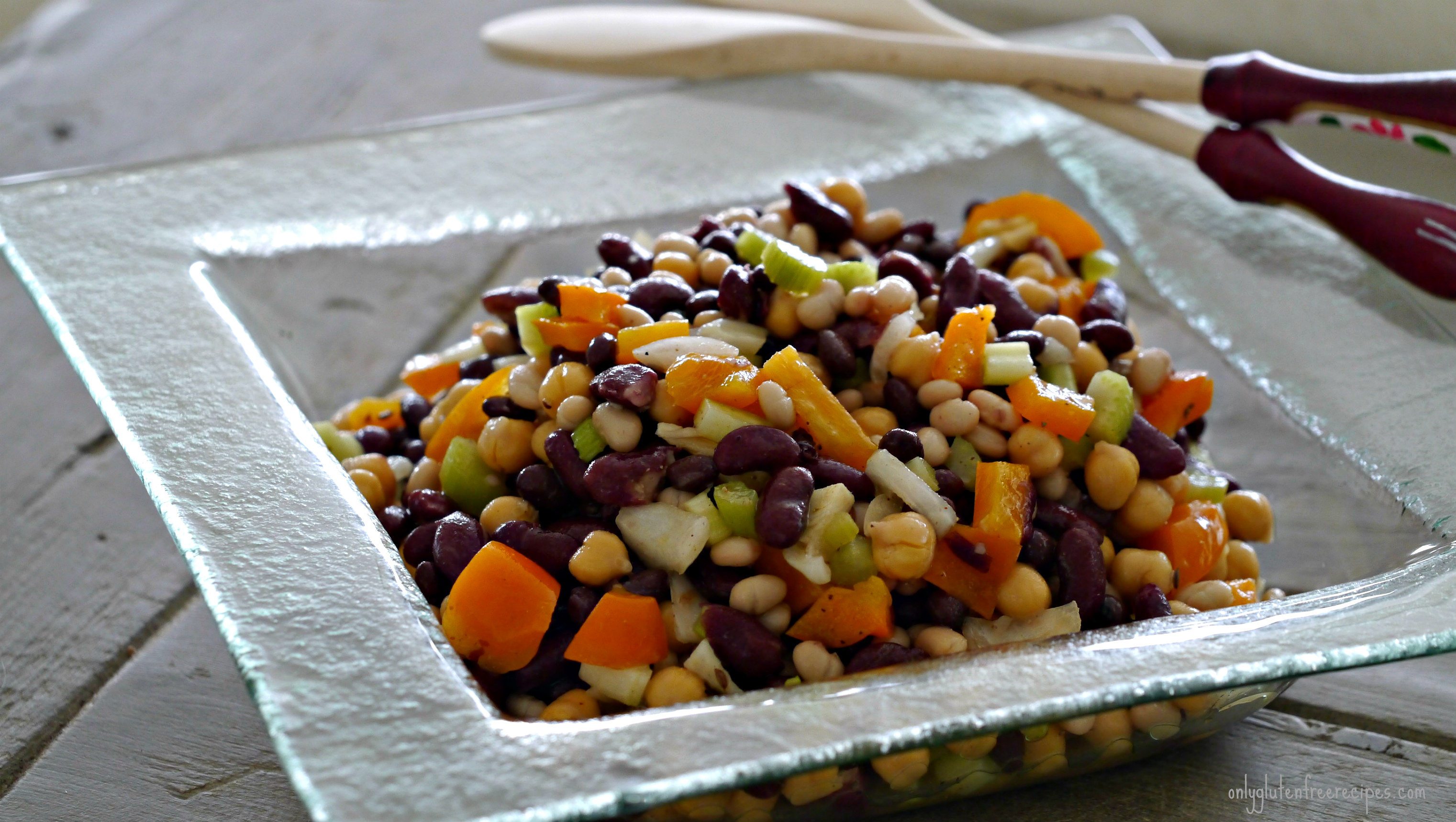 Bean salad is wonderful addition for every occasion especially for large dinner parties, particularly if you have unexpected vegetarian guests. This hearty salad takes only minutes to prepare, and you can make it well in advance
Ingredients
1 can (13.5 oz) garbanzo beans, drain and rinse
1 can (13.5 oz) kidney beans, drain and rinse
1 can (13.5 oz) black beans, drain and rinse
1 can (13.5 oz) navy beans, drain and rinse
3 celery stalks diced
1 red onion chopped
1 large yellow or red bell pepper cut into small bite size pieces
1 garlic clove minced
1 tsp. ground cumin
½ tsp. caraway seeds
¼ cup raw apple cider vinegar
¼ cup extra virgin olive oil
Sea salt and freshly ground black pepper to taste
NOTE: All ingredients including spices must be gluten-free and preferably organic. When using canned beans the only additive should be salt
Instructions
Combine beans, celery, onion and bell pepper in a large bowl
Whisk together garlic, cumin, caraway seeds, apple cider vinegar and olive oil and pour over the beans
Gently toss all the ingredients and then season with salt and pepper to taste, and then refrigerate for 12 hours or for best results overnight, tossing a couple of times in between to absorb all the delicious flavours.
This salad will keep up to 5 days when refrigerated
© Copyright 2017 Only Gluten Free Recipes. All Rights Reserved.