Baked Yams Stuffed with Roasted Spiced Veggies
Prep Time
15 min Minutes
Difficulty
Easy
Cook Time
60 Minutes
Serves
2 - 4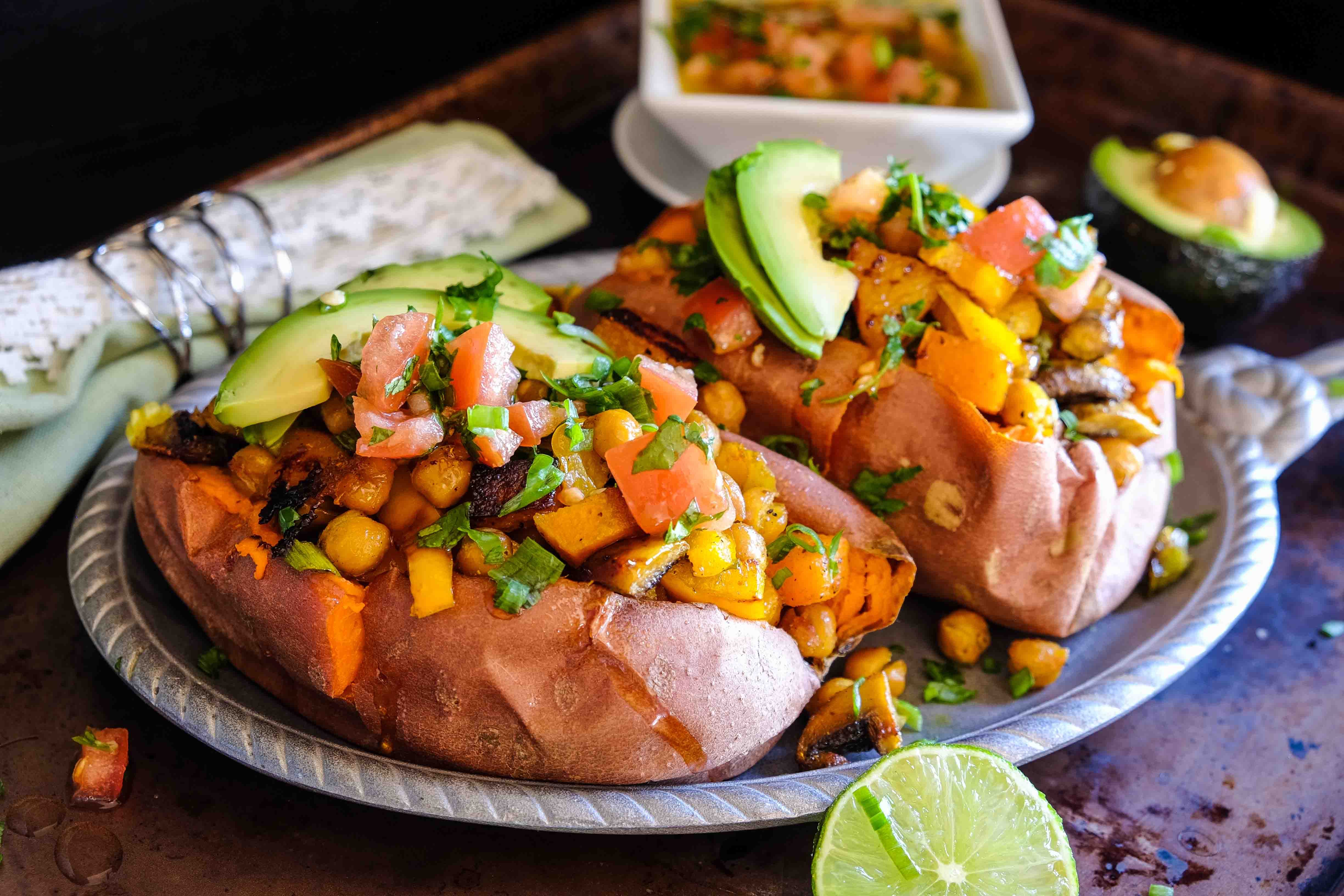 Keep it simple tonight with hearty vegan baked yams stuffed with roasted spiced veggies and topped with delicious salsa. This is a veggie forward recipe with blended flavours, nutritionally packed and super easy to make. For a meatless dinner, these yams are exceptional!
Yams are made up of complex carbs and fiber, making them a low glycemic food. The antioxidants in yams are outstanding. Yams are a good source of vitamin A and C both of which help fight infections such as flu and help with healthy immune function
Ingredients
2 yams, about 10 oz. each
½ cup cooked chickpeas
½ cup ½-ich cubed squash
½ cup quartered small button mushrooms
½ yellow bell pepper cut into ½ inch pieces
2 Tbsp. extra virgin olive oil, divided
½ tsp. GF curry powder
EASY SALSA TOPPING
1 medium size tomato, chopped
1 Tbsp. fresh lime juice
1 garlic clove minced
¼ cup chopped fresh cilantro
¼ tsp. GF ground cumin
Sea salt and freshly ground black pepper to taste
Garnish: fresh avocado slices
Instructions
Preheat oven to 425 F
Wash and scrub the yams, then pat dry and prick with a sharp knife couple of times. Bake for 50 - 60 minutes until tender
While the yams are baking prepare the veggies. Combine the veggies with 1 tablespoon of olive oil curry powder and season with salt and pepper
Place seasoned veggies on a baking sheet lined with parchment paper. Roast on the lower rack in the oven while the yams are baking for 15 minutes or until tender.
For the salsa, mix the ingredients with remaining olive oil and season with salt and pepper. Set aside
To serve, cut an X in the top of each yam and press the flesh upward. Top with roasted veggies and salsa. Garnish with fresh avocado
Similar Recipes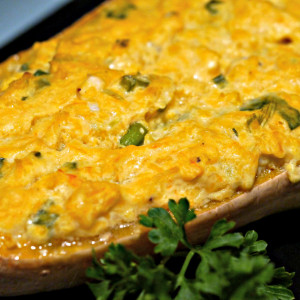 Double Stuffed Butternut Squash
This simply roasted butternut squash is stuffed with creamy, tasty filling, making it a perfect addition to any main. The squash is a nice change to mashed potatoes. Add a small salad and you have a tasty vegetarian meal Read More
Prep Time
15 Minutes
Difficulty
Easy
Cook Time
60 Minutes
Serves
4
Roasted Butternut Squash
Butternut squash has a delicious nutty flavour and when roasted with herbs and spices it makes a perfect side to any meal or serve it with your favourite pasta sauce. Read More
Prep Time
15 Minutes
Difficulty
Easy
Cook Time
30 Minutes
Serves
4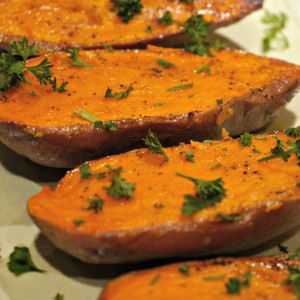 Simply Roasted Sweet Potato ~ Naturally Gluten-Free
A simple sweet potato preparation, this dish makes an excellent side to meat or as a snack with dollop of Greek yogurt. Sweet potatoes are one of the best sources of vitamin A and are lower in calories than white potatoes. Enjoy! Read More
Prep Time
5 Minutes
Difficulty
Beginner
Cook Time
25 Minutes
Serves
4
© Copyright 2017 Only Gluten Free Recipes. All Rights Reserved.