Baked Crispy Sweet Potato Fries
Prep Time
10 min + soaking Minutes
Difficulty
Easy
Cook Time
20 Minutes
Serves
6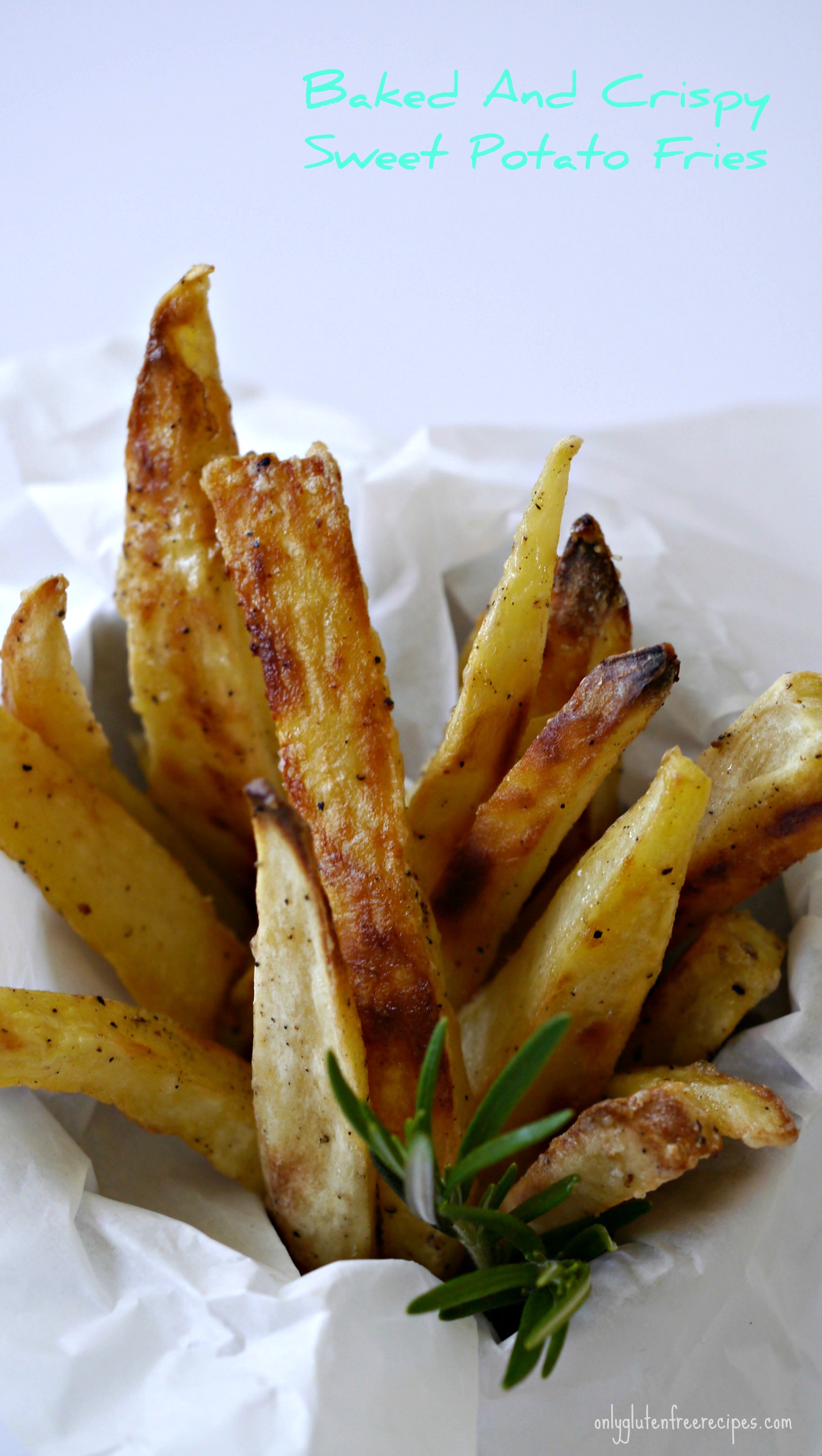 There is so much more to making sweet potato fries than just coating them with oil and baking. Experiment with different spice mixture to find the flavour that's just right for you. These low-fat sweet potato fries are crispy on the outside and tender on the inside
Ingredients
2 medium size organic sweet potatoes, peeled and cut into fries
2 tbsp. gluten-free cornstarch
2 tbsp. organic, gluten-free spice mixture such as coarse sea salt, coarse black pepper, rosemary, chili powder, garlic powder, cumin, curry powder or any spice you desire
3 tbsp. extra virgin olive oil
Instructions
Preheat oven to 425 F and line a baking sheet with parchment paper
Soak sweet potatoes fries in cold water for 45 minutes
Drain and place on a paper towel to remove excess water
In a large bowl, mix cornstarch with your spice mixture.
Add fries to the bowl and toss
Place coated fries onto the prepared baking sheet and drizzle with olive oil
Bake for 15 minutes then flip them over and bake 5 more minutes or until fries start browning.
Serve hot
© Copyright 2017 Only Gluten Free Recipes. All Rights Reserved.