Keto Blueberry Butter Cake
Published on Feb 01, 2022
by
Kristina Stosek
Prep Time:

15 minutes
Cook Time:

45 minutes
Serves:

16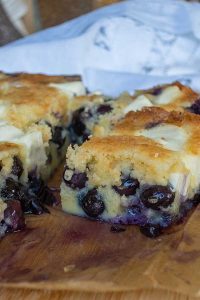 ​This post may contain affiliate links, please see our
privacy policy
for details
This Keto Blueberry Butter Cake is everything a dessert should be – Buttery, light crumb, packed with fresh blueberries throughout and dotted with melted cream cheese topping. The best part, this is probably the simplest keto dessert recipe to make.
Why is this keto dessert healthy?
This keto dessert recipe is made with two flours. Almond flour, this naturally gluten-free flour is nutrient-dense, high in fiber, and is packed with protein. And the other is the coconut flour, another grain-free, high fiber flour. Some other vital nutrients are iron, potassium and protein.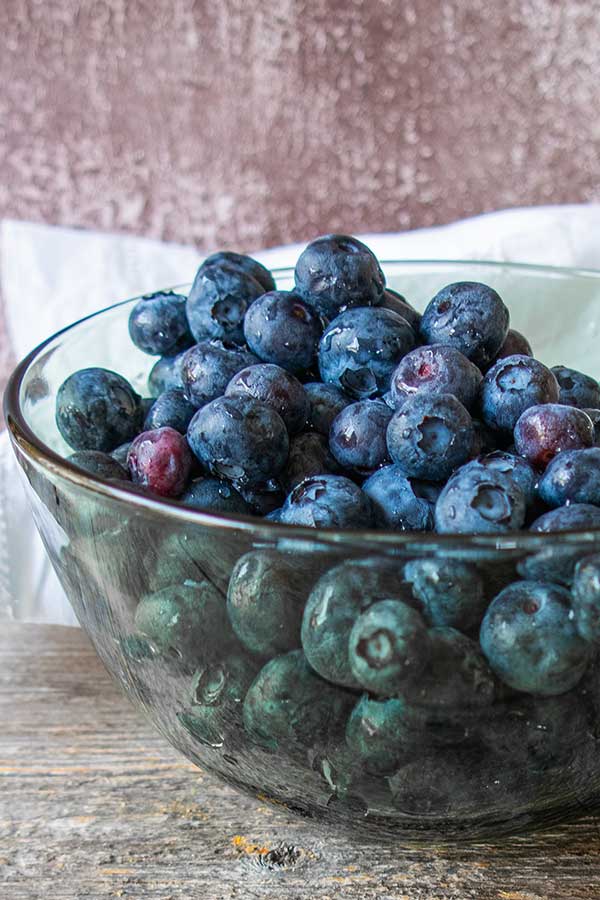 Blueberries are the star of this keto cream cheese butter cake. These small berries are low in net carbs and are super nutritious. Some key nutrients are iron, phosphorous, calcium, magnesium, manganese, zinc, and vitamin K.
Blueberries are high in antioxidants and are considered a superfood. In addition, this fruit contains soluble fiber, which may benefit your digestion, gut bacteria, and blood sugar levels.
What is erythritol?
Erythritol is gluten-free sugar alcohol widely used in keto recipes to provide sweetness without carbs and an unpleasant aftertaste.
Can I replace erythritol with other low-carb sweeteners?
Yes, you can replace erythritol with other no-carb or low-carb sweeteners such as my favourite Monk sugar, Stevia, or Xylitol. However, it is important to note that Monk sugar and stevia are much sweeter than erythritol or xylitol.
As per Healthline, use these sweeteners in moderation as part of a healthy and balanced keto diet to add flavour while remaining low-carb.
Another one of our favourite keto desserts are the Keto Cream Cheese Lemon Bars.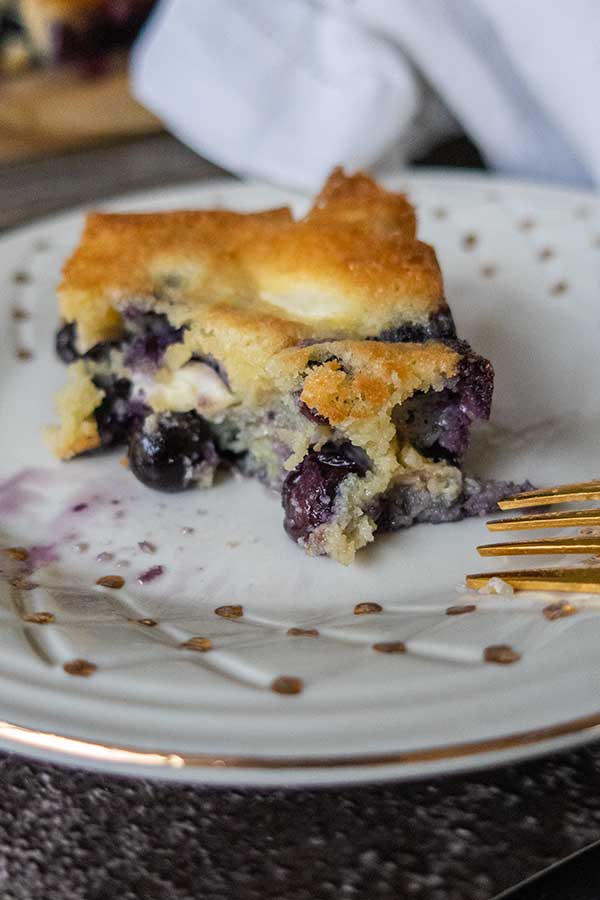 Keto Blueberry Butter Cake – the recipe details
As I said earlier, this is a simple grain-free recipe. I promise you, even novice cooks can't mess up this keto dessert! The best part, this gluten-free butter cake has only about 4 g of net carbs per serving.
The simple details are, whisk the dry ingredients. Then coat the blueberries with some of the flour mixture, sweetener and lemon zest.
Next, cream the sugar with butter, then whisk in the wet ingredients, eggs, fresh lemon juice and vanilla.
Combine the dry ingredients with the butter mixture and spread the batter in the pan.
This keto butter cake has three layers, so once the batter is in the pan, the next layer is the coated blueberries and then cubed cream cheese. That's it! Cover the keto cake with foil paper and bake.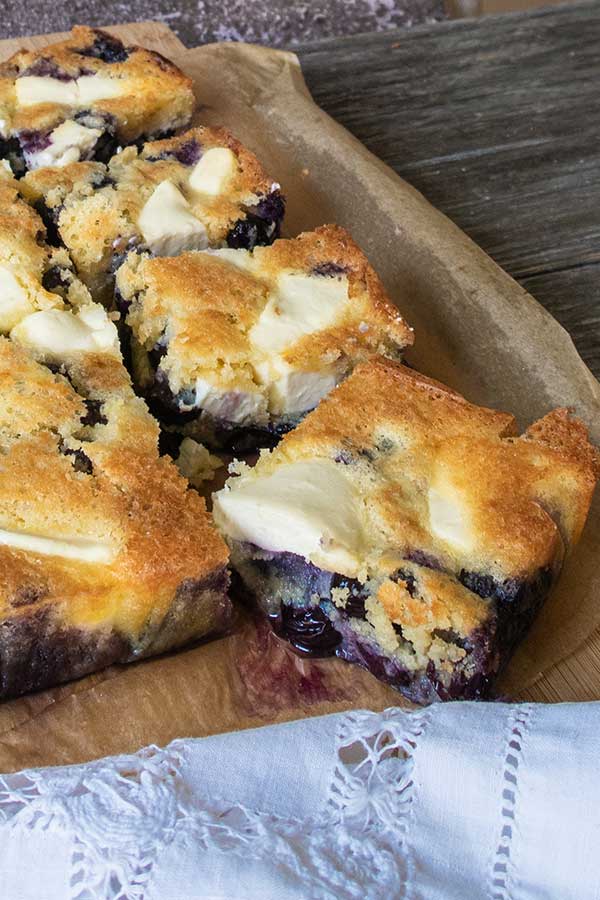 this keto butter cake couldn't be simpler,
There is nothing complicated about this keto blueberry butter cake. A little mixing, then assembling, and the low-carb cake is ready for the oven.
With celebrations such as Valentines, Birthdays or Anniversaries, making a delicious keto blueberry dessert for someone following a low carb diet is a special way of saying you care.
Keto Blueberry Butter Cake
Published on Feb 01, 2022
by
Kristina Stosek
Instructions
1.

Preheat the oven to 375 F and line a 9 by 9-inch square baking pan with parchment paper

2.

Whisk together almond flour, coconut flour, baking powder and salt

3.

In a small bowl, toss the blueberries with 1 tablespoon of the flour mixture, 1 tablespoon erythritol and lemon zest

4.

In a separate bowl, mix butter with remaining erythritol until smooth. Beat in eggs until combined. Add vanilla and lemon juice and mix to combine

5.

Add the flour mixture to the creamed butter and use a spatula to mix until smooth

6.

Transfer batter into the prepared baking pan and top with the blueberries, then the cream cheese cubes

7.

Cover the pan with foil paper and bake for 30 minutes. Remove the foil paper and continue baking 10 - 15 minutes longer. The top should be golden and firm to touch. Cool before serving