Instant Pot Creamy Lentils with Roasted Squash
Published on Oct 27, 2020
by
Kristina Stosek
Prep Time:

10 minutes
Cook Time:

20 minutes
Serves:

4 - 6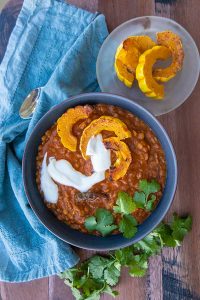 ​This post may contain affiliate links, please see our
privacy policy
for details
Break out the Instant Pot for the easiest and tastiest Creamy Lentils with Roasted Squash. Sometimes the bright beauty of a vegetarian dish with a party of flavours and textures is all you need. The Lentils are overflowing with Indian flavours and coconut milk creaminess. Only to be served with roasted squash.
This plant-based meal is hearty and healthy to satisfy hungry appetites any night of the week.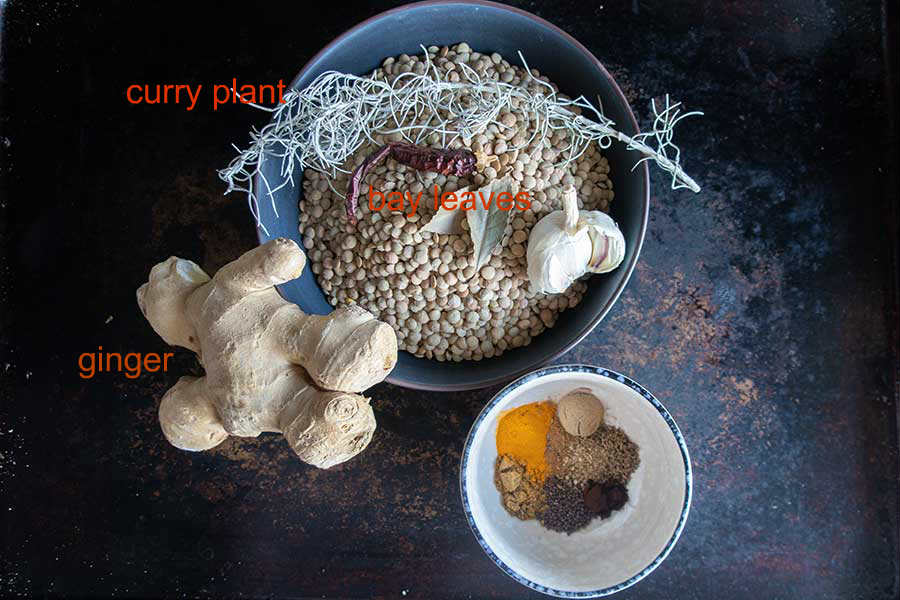 Lentils and Lectins,
This very rustic healthy lentil dish is made easily in an Instant Pot. I chose to use Instant Pot for two reasons. The lentils cook at a fraction of the time than if you cooked them on a stovetop.
high pressure cooking – the benefits
And, high-pressure cooking destroys the lectins that naturally occur in lentils. Eating food containing lectins may cause digestive distress in some people because the body cannot digest lectins.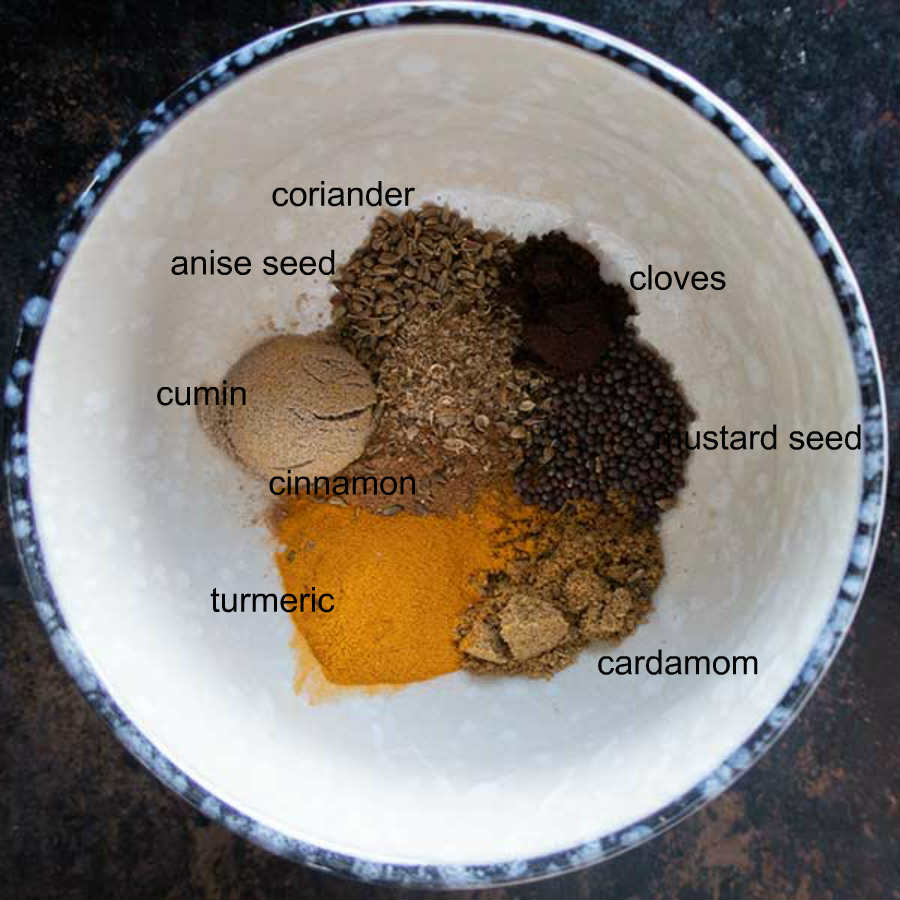 an array of spices in this Creamy Lentil dish,
Lentils are delicious as stand-alone dishes with just salt, pepper and olive oil, or sprinkled in salads. However, by adding several Indian spices, tomatoes and coconut milk, simple lentils transform into the most delicious comforting meal.
I have added many spices to this lentil dish, such as cumin, cinnamon, turmeric, mustard seeds, anise seeds, coriander, cardamom, cloves, and even more flavour with onions, garlic and ginger. If you like spiciness, add red chillies.
I know some of you may look at the long list of spices and think…nah, I am not making this. No problem, you can always substitute two tablespoons of gluten-free curry powder for the spices. The flavour will not be the same, but the lentils will be deliciously seasoned and creamy.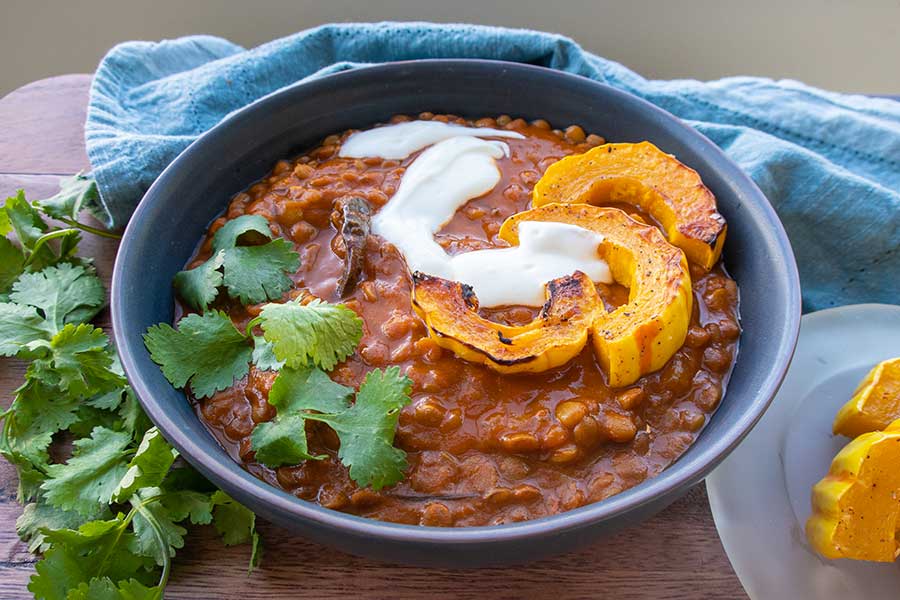 Stovetop or Instant Pot?
I have given you two good reasons why lentils should be cooked in an Instant Pot. However, should you chose to cook the lentil on the stovetop, follow the same directions, except cook the lentils for about 45 minutes until they soften to your liking.
This lentil recipe takes very little hands on time. Besides chopping the onion and garlic and cutting the squash, there is nothing else to do, making this a great last minute naturally gluten-free meal.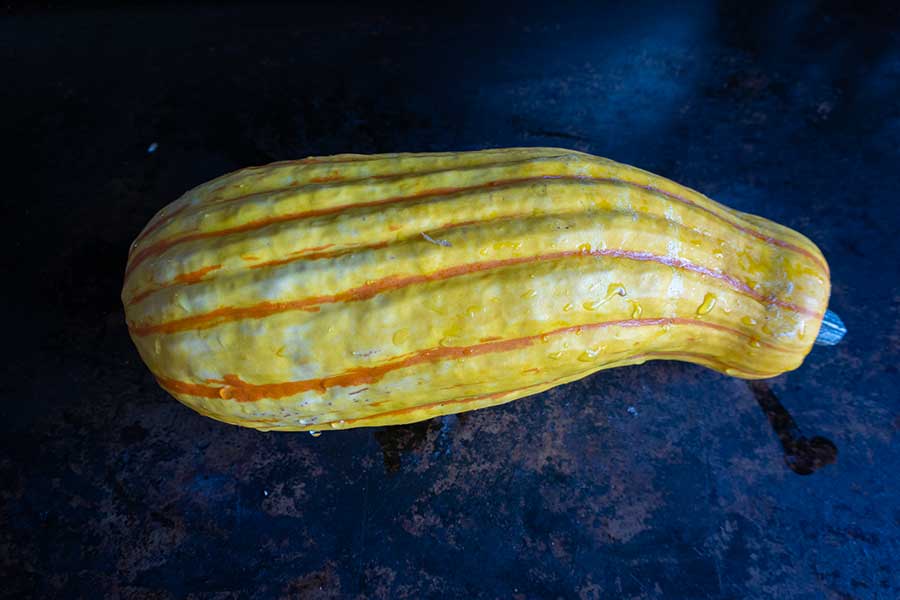 what about the squash?
For me, there is nothing more delicious than simply roasted squash with just a splash of coconut oil or extra virgin olive oil, salt and pepper. You can also sprinkle the squash with some nutmeg for a different flavour, but it is unnecessary for this dish.
The sweetness of the squash makes a perfect addition to this vegan Creamy Lentil dish. I would recommend using either delicata or kabocha squash. Both don't have to be peeled because the roasted squash skin is tender and full of flavour…YUM!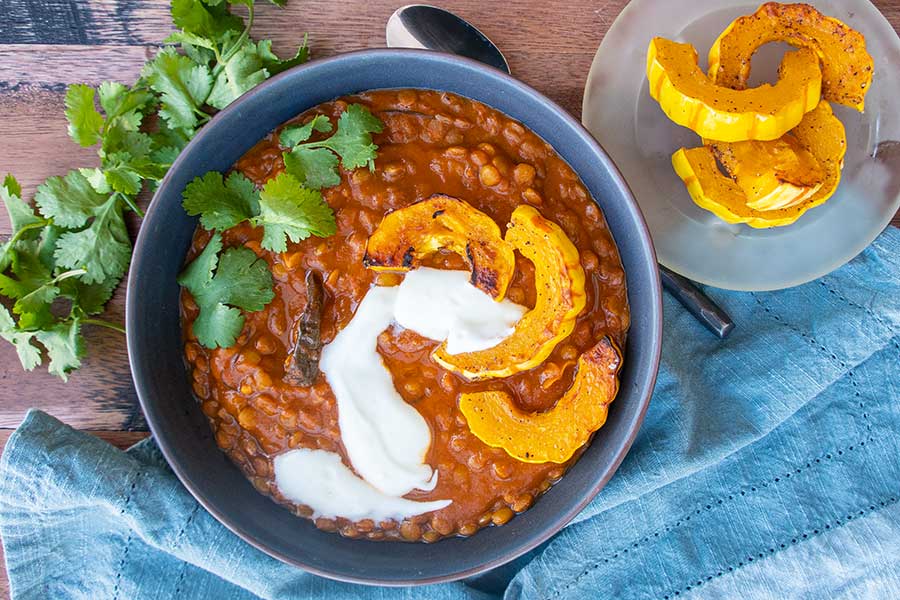 I hope you give this healthy Creamy Lentil and Roasted Squash dish a try because it is delicious and satisfying. If you feel adventurous, make some gluten-free naan bread and truly experience the Indian way of eating. Just before serving, you can swirl in yogurt and top with fresh cilantro. Enjoy!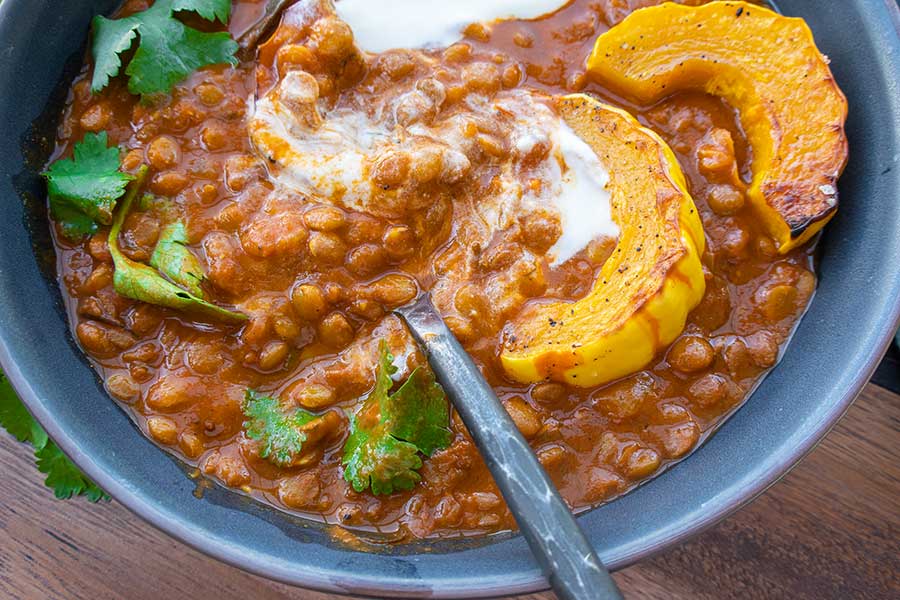 For the latest recipes and tips, please like us on Facebook or follow us on Pinterest and Instagram.
Instant Pot Creamy Lentils with Roasted Squash
Published on Oct 27, 2020
by
Kristina Stosek
Instructions
1.

2.

Preheat the oven to 425 F

3.

Place the squash pieces in a large baking pan, drizzle with oil and season with salt and pepper. Using your hands, mix to coat the squash with the oil and seasoning. Bake for 10 minutes, turn the squash pieces over and continue baking for 5 minutes until the squash is tender.

4.

5.

While the squash is roasting, set the IP to saute function and add the oil. As soon as the oil starts to shimmer, add the onions and cook, stirring often until they begin to soften, about 3 minutes. Add garlic and cook for another minute. Turn the IP off

6.

Add ginger and spices and mix to combine. Add lentils, water and tomatoes. Cover, select the manual setting and cook on high pressure for 13 minutes.

7.

Once done cooking, use the quick release function and release the steam. Check the lentils for tenderness, and if they are still a bit hard, cook them for another two minutes until soft. But it's better not to overcook them, or they will become mushy.

8.

Once you released the steam, stir in coconut milk, fresh cilantro and season with salt. Keep the lentils warm until you are ready to serve them.

9.

To serve, top with roasted squash, yogurt and fresh cilantro.

10.

Chefs notes; the salt should be added after the lentils are cooked. If you add the salt before, it will take longer for the lentils to soften.