Healthy Gluten-Free Breakfast Muffin
Published on Mar 10, 2020
by
Kristina Stosek
Prep Time:

15 minutes
Cook Time:

30 minutes
Serves:

16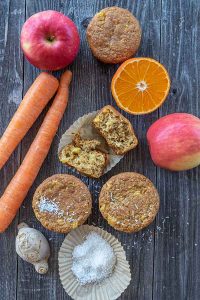 ​This post may contain affiliate links, please see our
privacy policy
for details
I really went all out for this glute-free breakfast muffin. To create a healthy version of a gluten-free breakfast muffin, I swapped almond flour and sweet sorghum flour for basic all-purpose gluten-free flour blend.
If you are not familiar with sweet sorghum, this flour is packed with protein, fiber, vitamins and essential minerals and has a mild nutty flavour.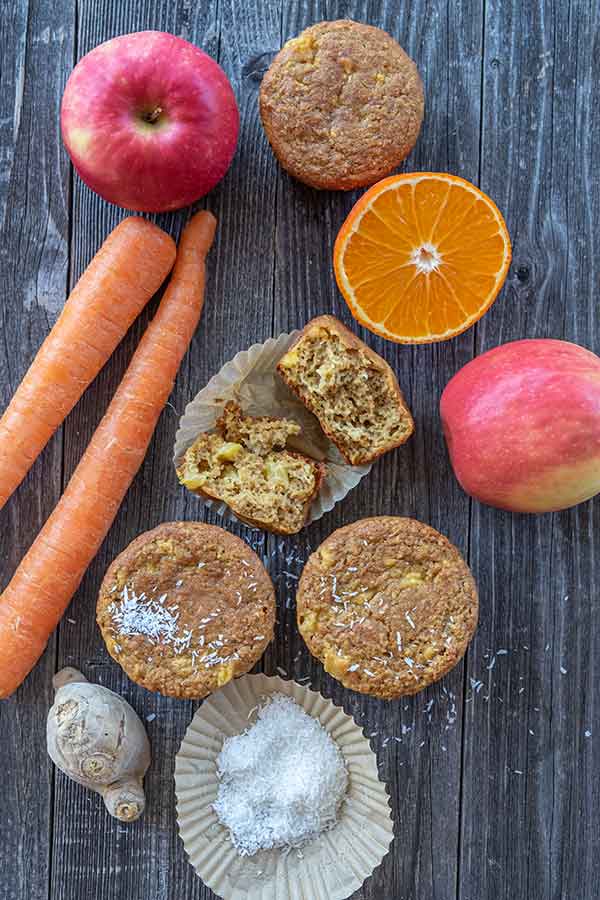 To keep the muffin extra moist, I used extra virgin olive oil, and for sweetness, I added fresh fruit juice, grated carrots and a splash of pure maple syrup.
For extra flavour, freshly minced ginger and vanilla are all that was needed. The one ingredient that made this muffin extra light is unsweetened grated coconut. The coconut balances all the flavours, and the muffin tastes almost like a Pina colada.
The fruit for healthy gluten free breakfast muffin!
When it comes to fruit, we all have our favourites. For me, I love fresh apples or pineapple. The good thing about this muffin recipe is that you can add fruit of your choice and any fresh fruit juice you have on hand. This allows you to personalize this dairy-free muffin to your liking or to what you have in your pantry.
Today I used finely chopped apples, but you can use grapes, oranges, pears, pineapple or berries. If you decide to use berries, you will get better results with fresh berries than frozen ones.
One thing I would like to mention this recipe makes 16 muffins and not the usual 12, which is good because they are so good!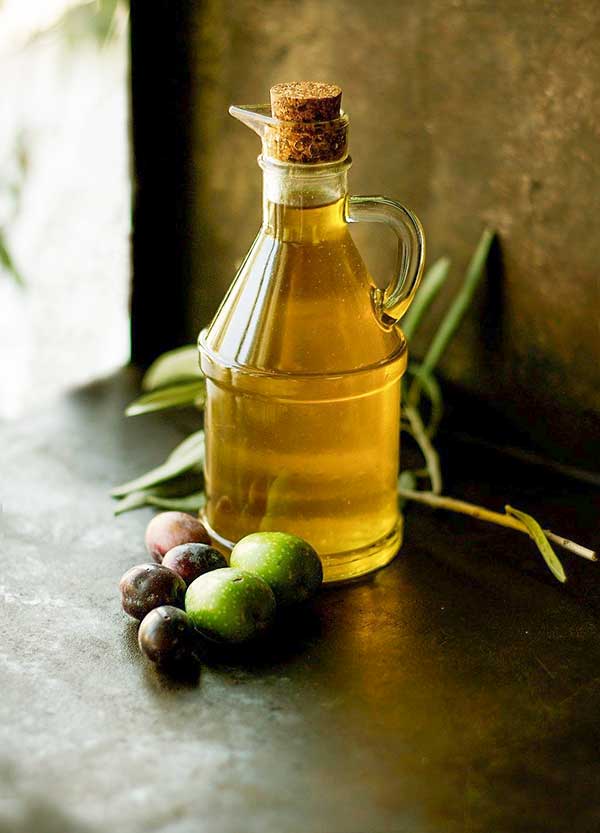 Olive Oil vs Butter in Muffin Recipes
First, extra virgin olive oil contains significant amounts of antioxidants, has strong anti-inflammatory properties and is rich in healthy monounsaturated fats. Olive oil is dairy-free, therefore an ideal fat to use in gluten-free muffin recipes for someone that has a dairy intolerance.
Olive oil is super easy to use because it is ready to use immediately. When using butter, you often have to wait for it to soften.
My favourite fat in baking is olive oil → because it makes muffins taste better and keeps them moist longer. Check out this Gluten-Free Olive Oil Blueberry and Walnut Muffin recipe! It is one of our more popular breakfast muffins.
Gluten-free baked goods tend to dry out faster, but when using olive oil, they stay moist longer. If you haven't used olive oil in gluten-free muffin recipes, you are missing out because not only the muffins are healthier, they moist with a tender crumb.
Healthy Gluten-Free Breakfast Muffin
Published on Mar 10, 2020
by
Kristina Stosek
Instructions
1.

Preheat oven to 350 F and line muffin pans with parchment paper liners

2.

In a large bowl whisk together dry ingredients (sweet sorghum flour to xanthan gum)

3.

Using an electric mixer, whisk the eggs with maple syrup and olive oil until creamy. Add dairy-free milk, fruit juice, ginger and vanilla and mix to combine

4.

Add the wet mixture to dry ingredients and mix until the batter is smooth. Stir in fruit and carrots.

5.

Pour batter into prepared pans and bake for 28 - 30 minutes, the muffins should be golden brown and firm to touch

6.

Cool muffins in the pan for 10 minutes, then transfer onto a wire rack to cool. Sometimes I sprinkle the muffins with extra shredded coconut