Gluten-Free Walnut Coffee Cake
Published on Sep 19, 2016
by
Kristina Stosek
Prep Time:

15 minutes
Cook Time:

60 minutes
Serves:

12 slices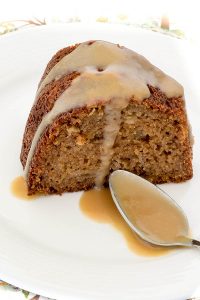 ​This post may contain affiliate links, please see our
privacy policy
for details
Extra special Gluten-Free Walnut Coffee Cake for breakfast, brunch or a late afternoon snack. What makes this coffee cake better and more flavourful is the healthy walnuts, cinnamon and the buttermilk.
What makes this gluten free walnut coffee cake extra moist?
Replacing buttermilk for butter makes this a lower fat coffee cake. And not only are the calories lower, but the buttermilk adds unexpectedly moist texture to this gluten-free coffee cake.
serving suggestion
If you are thinking of serving this cake as an extra special gluten-free dessert, drizzle the cake with vanilla sauce, you will love it. By adding the vanilla sauce, a simple coffee cake becomes a delicious dessert.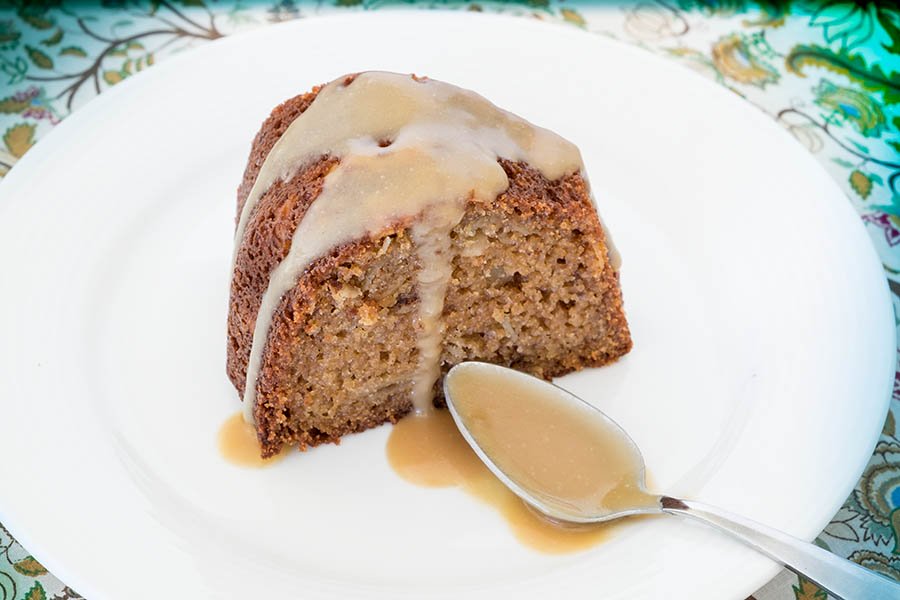 Gluten-Free Walnut Coffee Cake Recipe Overview
For the recipe, it is straight forward. Mix the sweetener with walnuts, fresh lemon juice and cinnamon. Set aside. The mixture of fresh lemon juice and cinnamon make the walnut swirl extra flavorful.
mix dry with wet ingredients
In a separate bowl, combine dry ingredients. Next, whisk the wet ingredients and mix with the dry until smooth.
add the walnut swirl mixture
Swirl in the walnut mixture and transfer the batter into your favourite bundt pan. This is my favourite bundt pan because it is non-stick and makes the cake look pretty.
cool the walnut coffee cake in the pan
Bake, cool, slice and enjoy as is, or with our delicious, simple vanilla sauce.
Yummy, all the way. If you like this recipe, you will enjoy our healthy gluten-free breakfast muffin.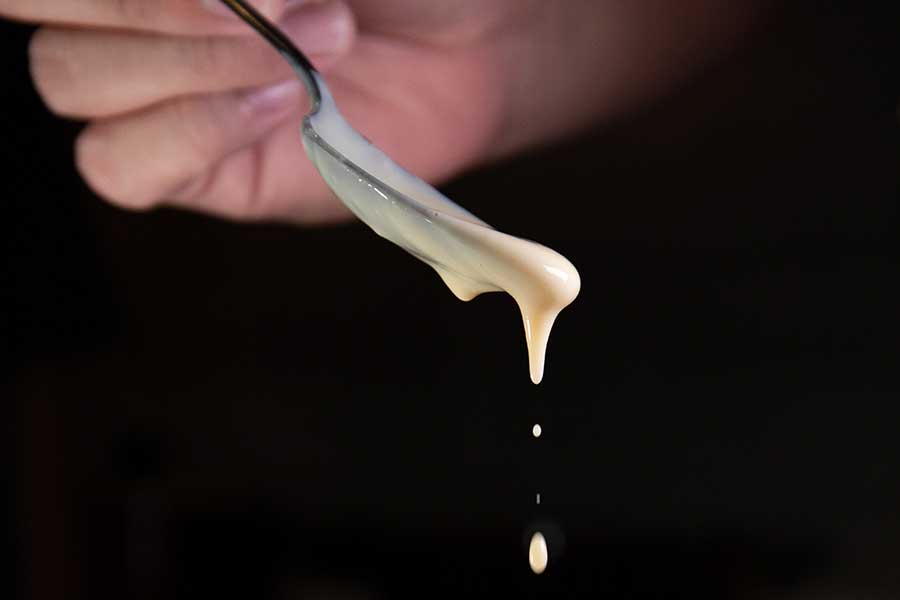 Gluten-Free Vanilla Sauce Recipe
2 Tbsp. unsalted butter

1/4 cup coconut sugar or sweetener of choice

1/4 cup cream

1 tsp. pure vanilla extract
While whisking, cook in a small saucepan for 3 – 5 minutes, until slightly thickened. Cool and drizzle over baked cake.
It you love a good bundt cake, you must try this gluten-free walnut coffee cake recipe. The moist and tender crumb of this gluten-free dessert is one you will remember! Enjoy.
Gluten-Free Walnut Coffee Cake
Published on Sep 19, 2016
by
Kristina Stosek
Instructions
1.

Preheat oven to 350 F and spray a 12 cup Bundt pan or cake pan with cooking oil or brush with butter

2.

Mix ¼ cup sugar, walnuts, lemon juice and cinnamon and set aside

3.

In a large bowl whisk together remaining sugar, rice flour, almond flour, tapioca starch, potato flour, baking powder, baking soda, salt and xanthan gum

4.

In a separate bowl whisk together, buttermilk, olive oil, eggs and vanilla

5.

Add wet ingredients to dry and whisk until batter is smooth. Add walnut mix and stir with a knife creating swirls in the batter

6.

Pour batter into prepared pan and bake for 1 hour or until a toothpick inserted in the middle comes out clean

7.

Cool the cake in the pan for 10 minutes and then turn out onto a wire rack to cool completely

8.

*vanilla sauce recipe included in the post
Leave a Comment
Kristina
I have used only olive oil or butter in this recipe and found that olive oil was the lightest option in this recipe. Maybe you can try fruit juice, but I don't know how it will affect the texture. Sorry, can't help :-(
This recipe sounds delicious! I am on a low calorie diet though. Can I substitute olive oil with anything lighter? Thanks!