Gluten Free Green Enchilada Sauce Recipe
Published on Jul 21, 2017
by
Kristina Stosek
Prep Time:

10 minutes
Cook Time:

35 minutes
Serves:

3 cups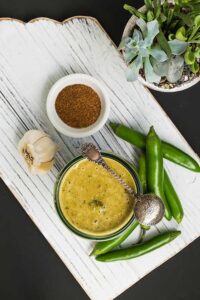 ​This post may contain affiliate links, please see our
privacy policy
for details
Are you tired of sacrificing taste for a gluten-free diet? Today, we're sharing our easy recipe for Gluten-Free Green Enchilada Sauce without sacrificing flavor, and the sauce is made entirely from scratch.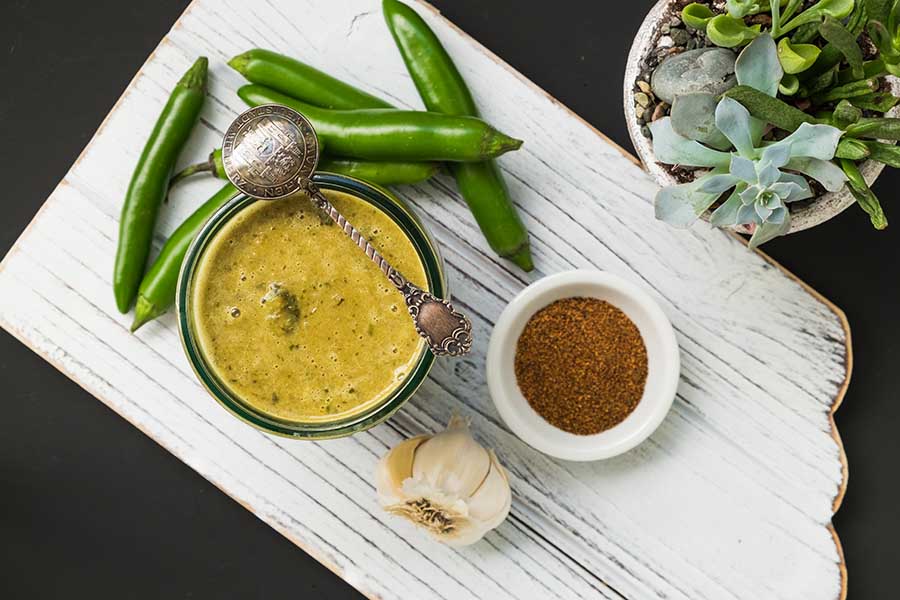 Whether you are sensitive to gluten or want to try something new and fresh, this flavorful sauce will elevate your gluten free meals to the next level.
And the best part, the recipe is made with simple ingredients that you probably already have in your gluten-free pantry.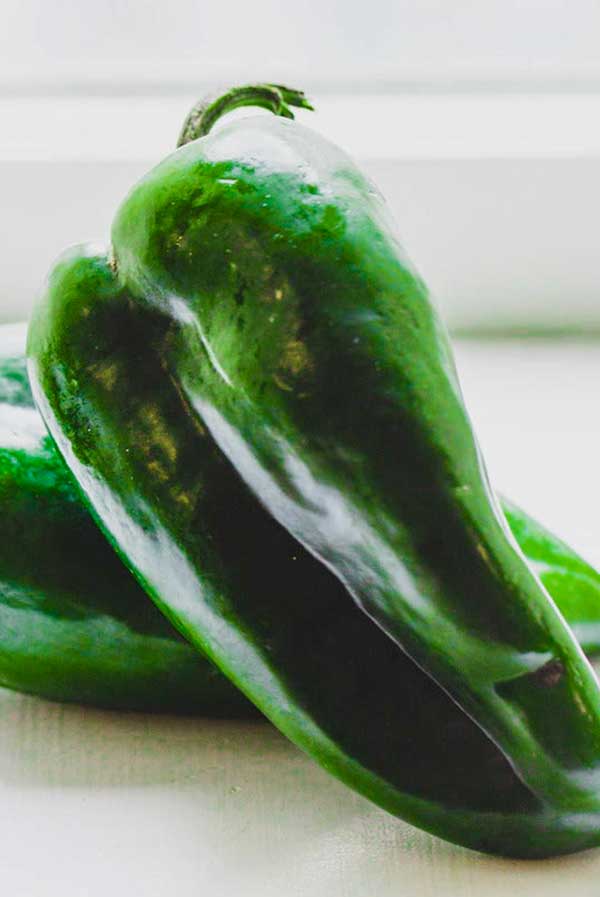 best peppers for green enchilada sauce
Many different types of peppers can be used to make gluten free green enchilada sauce, but some are better than others.
Here are the best choices:
Poblano peppers: Poblano peppers are healthy and have a mild heat and a deep, rich flavor that is perfect for enchilada sauce.
Anaheim peppers: Anaheim peppers are similar to poblano peppers in terms of heat and flavor, making them another great choice for green enchilada sauce.
Jalapeño peppers: Jalapeño peppers pack a bit more heat than poblano and Anaheim peppers, adding a spicy touch of flavor to the sauce.
Serrano peppers: Serrano peppers are the hottest type of pepper typically used in green enchilada sauce. If you like your sauce spicy, then serrano peppers are the way to go.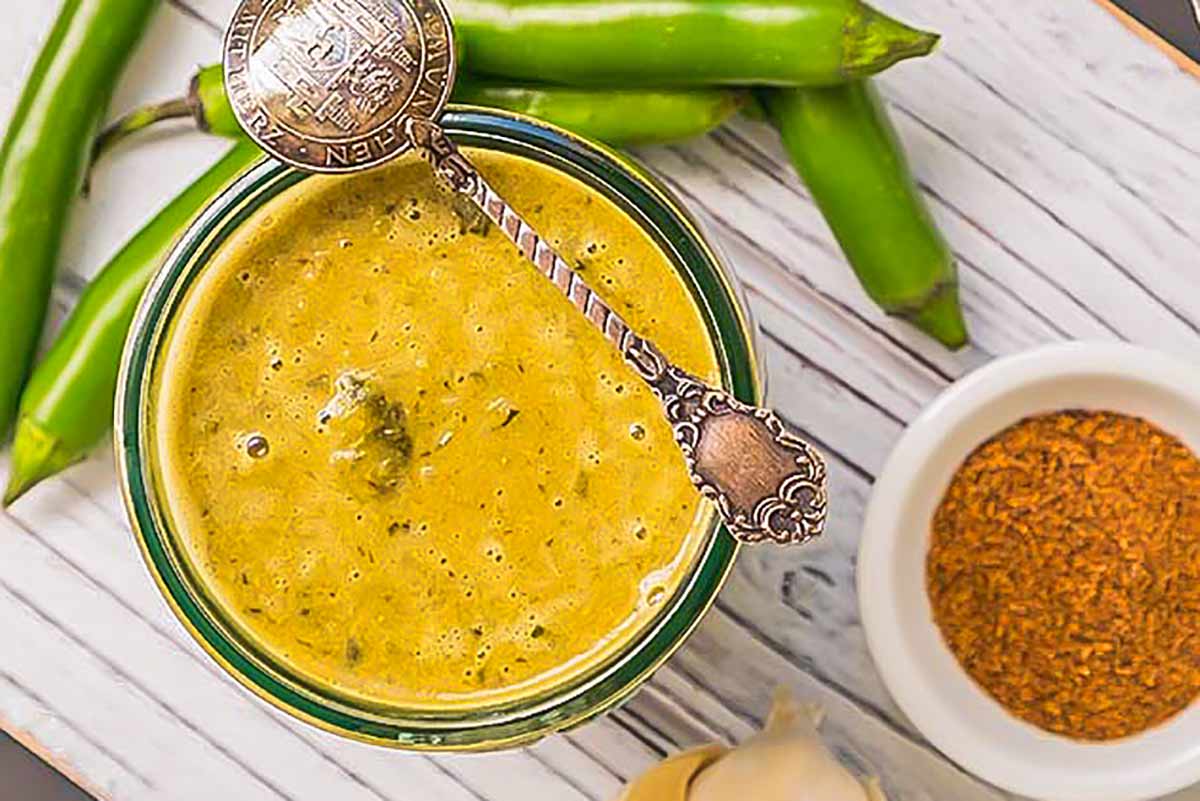 How to use green enchilada sauce?
Green enchilada sauce is a staple in many Mexican and Tex-Mex dishes. It's easy to make and can be used in various recipes. Use it as a topping for enchiladas, in chicken dishes or over vegetables. It's also great as a chip dipping sauce or a base for other Mexican-inspired dishes.
One of our favorite recipes you can use fresh green enchilada sauce in is the Rotisserie Chicken Enchilada Casserole
Is enchilada sauce Mexican?
Yes, enchilada sauce is typically considered Mexican. It is a popular ingredient used in Mexican cuisine and generally has a red or green chili pepper base.
storing and freezing
Freshly made green enchilada sauce can be stored in the fridge for up to two weeks.
To extend the shelf life, freeze the sauce in a closed container for up to 3 months.
When reheating, bring the sauce back to a simmer before serving.
Gluten Free Green Enchilada Sauce Recipe
Published on Jul 21, 2017
by
Kristina Stosek
Instructions
1.

Preheat oven to 400 F and line a baking sheet with parchment paper

2.

Place poblano peppers on prepared baking sheet and roast for 25 minutes. Remove from the oven and cover with a clean kitchen towel for 15 minutes. Once cooled, remove stems, skin and seeds and roughly chop. Set aside

3.

While the peppers are roasting, heat olive oil over medium-low heat. Add onions and garlic and cook for 5 minutes until softened

4.

Stir in jalapenos, cumin, chili powder and roasted poblano peppers. Add broth and apple cider vinegar and season with salt. Cook for 5 more minutes. Allow the sauce to cool

5.

Blend sauce in batches in a high-speed blender until you reach desired consistency. Pour into glass jars and refrigerate for up to 2 weeks or freeze up to 3 months