Gluten-Free Cheese Breadsticks Recipe
Prep Time
15 Minutes
Difficulty
Easy
Cook Time
18 Minutes
Serves
8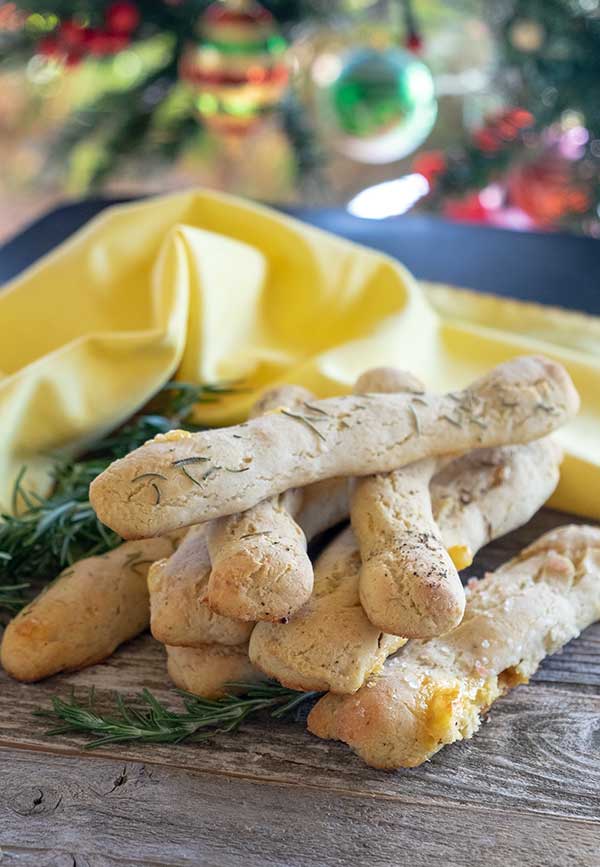 Be the first to rate this recipe.
I just love this gluten-free cheese breadstick recipe! The recipe is easy to prepare, and the breadsticks taste just like the ones in an Italian restaurant. The best part is, you can make each breadstick taste a little different by adding different herbs like rosemary, or caraway seeds or just plain coarse salt. I always make them when I have guests for dinner. They look pretty, they are freshly baked, and everyone loves them. To make them is simple, just mix the ingredients, roll into logs and sprinkle with your favourite toppings. That is it! If you have any leftovers for the next day just pop them in a toaster they toast beautifully. Enjoy!
Ingredients
1 1/4 cup gluten-free flour blend + some for flouring
3 Tbsp. Arrowroot flour
1/2 tsp. Baking powder
1/2 tsp. Baking soda
1/4 tsp. GF ground black pepper
1/4 tsp. Himalayan salt
3/4 cup grated cheddar cheese
1 cup full fat plain Greek yogurt
Olive oil for brushing
Toppings; fresh herbs, caraway seeds, coarse Himalayan salt
Instructions
Preheat oven to 400 F and line a baking sheet with parchment paper
In a medium bowl whisk together flour, baking powder, baking soda, black pepper and salt.
Stir in cheddar cheese until combined
Add yogurt and stir until dough forms
Place dough on a lightly floured surface and cut into 8 equal disks. Roll each disk into about a 4-inch long log and place on the baking sheet
Brush each log with olive oil and sprinkle with desired toppings
Bake for 15 - 18 minutes until golden
Similar Recipes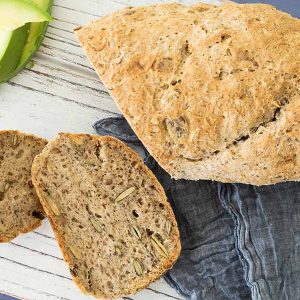 Best Gluten Free Artisan Bread
Finding a gluten free bread recipe that is simple to make and tastes as good as this bread is not easy. In our test kitchen, we tried numerous combinations of ingredients to create bread that is healthy, tastes good and simple enough for anyone to make. This recipe for gluten free artisan bread is the […] Read More
Prep Time
10 Minutes
Difficulty
Easy
Cook Time
40 Minutes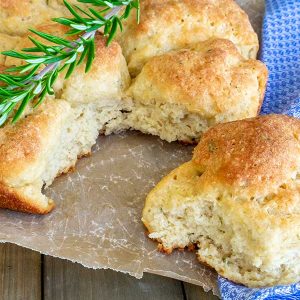 Best Pull-Apart Soft Rolls With Rosemary (Gluten-Free, Dairy-Free)
At my house when it comes to holidays such as Thanksgiving or Christmas, rolls are one thing that is a must-have on the dinner table. I will admit it took me a few attempts until I got the recipe just right. Just for a laugh the first batch that I made, the rolls were like […] Read More
Prep Time
10 Minutes
Difficulty
Easy
Cook Time
25 Minutes
Serves
9 rolls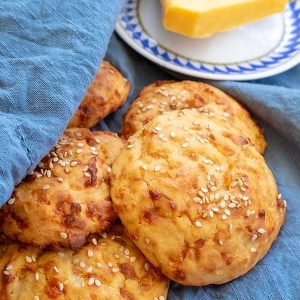 4 – Ingredient Gluten-Free Cheese Buns
Who said gluten-free baking has to be complicated? This simple gluten-free cheese bun recipe uses only 4 ingredients plus salt. The tasty buns have a sourdough texture with cheese throughout. I especially like them toasted or lightly grilled on a barbecue and served with sliders. Enjoy! Read More
Prep Time
10 Minutes
Difficulty
Easy
Cook Time
35 Minutes
Serves
6