Gluten-Free Apricot Galette Recipe
Prep Time
20 Minutes
Difficulty
Easy
Cook Time
30 Minutes
Serves
6 - 8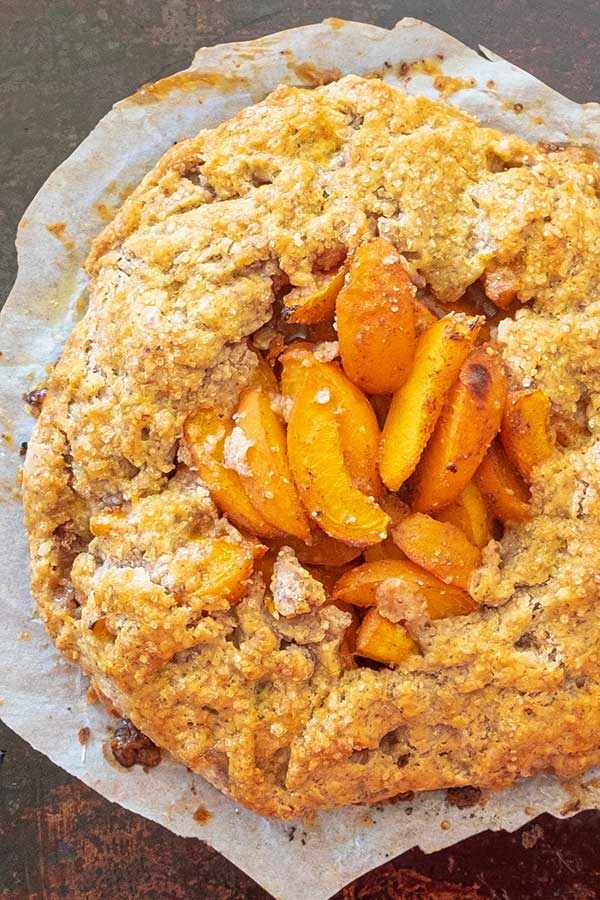 Be the first to rate this recipe.
Galette is a rustic free-form tart, with the dough edges folded up around the filling. In this gluten-free galette recipe, I used a simple butter pastry and a fresh apricot filling. What I love best about a galette is, the shape does not have to be perfect, so it is super easy to put together. A rustic galette is all about buttery crust with a delicious filling. To make this gluten-free apricot galette extra special add a scoop of vanilla ice cream. Enjoy!
Check out our store for my favourite gluten-free ingredients here ->
Ingredients
1 cup gluten-free all purpose flour blend
1/3 cup almond flour
1 tsp. Coconut sugar
1/2 cup salted butter, cut into cubes, chilled in the freezer for 15 minutes
6 - 7 Tbsp. Ice water
FILING
1 lb. fresh apricots, pitted and sliced into 1/2-inch slices
3 Tbsp. Coconut sugar, divided
1 Tbsp. Almond flour
1 tsp. Tapioca flour/starch
1/2 tsp. GF ground cinnamon
1/2 tsp. Pure vanilla or almond extract
1 egg, whisked
Instructions
In a food processor, pulse the flours and sugar until mixed. Add the cubed butter, and pulse 8 times. The butter should still be the size of peas in the mixture.
Add the ice water, a tablespoon at a time, pulsing after each addition, until the dough just begins to stick together
Turn out the dough onto a work surface. Using your hands form the dough into a disc and wrap with plastic. Do not over knead the dough, only just enough to form a disk. Refrigerate for 1 hour
While the dough is chilling prepare the filling. Toss apricots with two tablespoons of sugar, almond flour, tapioca flour, cinnamon and vanilla or almond extract. Set aside
Place chilled dough between two sheets of parchment paper and roll out to about 12-inch in diameter. Using the parchment paper place the dough on a baking sheet
Arrange apricots in an overlapping pattern in a double layer in the center of the dough, forming about a 7-inch circle. Fold the outer edges of the dough round over the filling by about two inches pressing as you fold. Brush the overlapped edges with the egg and sprinkle with remaining sugar
Bake in a preheated oven at 400 F for 30 minutes until nicely browned. Cool on the baking sheet for 15 minutes before serving
Similar Recipes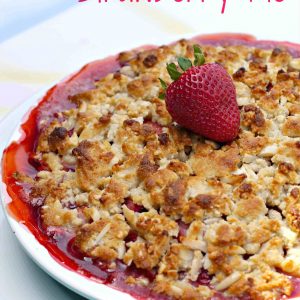 Easy Paleo Strawberry Pie Recipe
Here is a dessert that is healthy and explosively delicious. Using only a few ingredients this naturally gluten-free strawberry pie is simple to prepare. I call this pie simplicity at it's best! Serve as is or with coconut ice cream. Read More
Prep Time
15 Minutes
Difficulty
Easy
Cook Time
45 Minutes
Serves
8-inch pie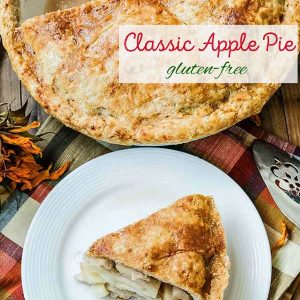 Gluten Free Classic Apple Pie
Apple pie is the ultimate home baked treat. The smell of freshly baked apples with a hint of cinnamon cooling in the kitchen will bring back many wonderful memories from your childhood. When it comes to gluten-free apple pie, the crust is important, it has to be tender and flaky. In this easy to make […] Read More
Prep Time
20 Minutes
Difficulty
Moderate
Cook Time
60 Minutes
Serves
8-inch pie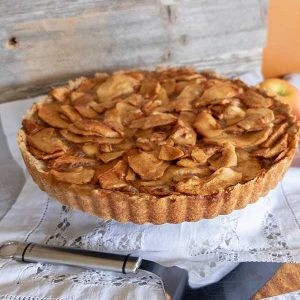 Maple Caramel Apple Tart {Gluten-Free}
If you love dessert made with apples, I promise you this gluten-free maple caramel apple tart will not disappoint! I know the tart may look complicated to make, but it is simple, and the maple buttery caramel sauce outshines any apple tart or pie. In this stunning dessert, the apples are baked in a silky […] Read More
Prep Time
20 Minutes
Difficulty
Easy
Cook Time
70 Minutes
Serves
6 - 8