Vegetables and Clear Broth Hot Pot
Difficulty
Easy
Serves
4 - 6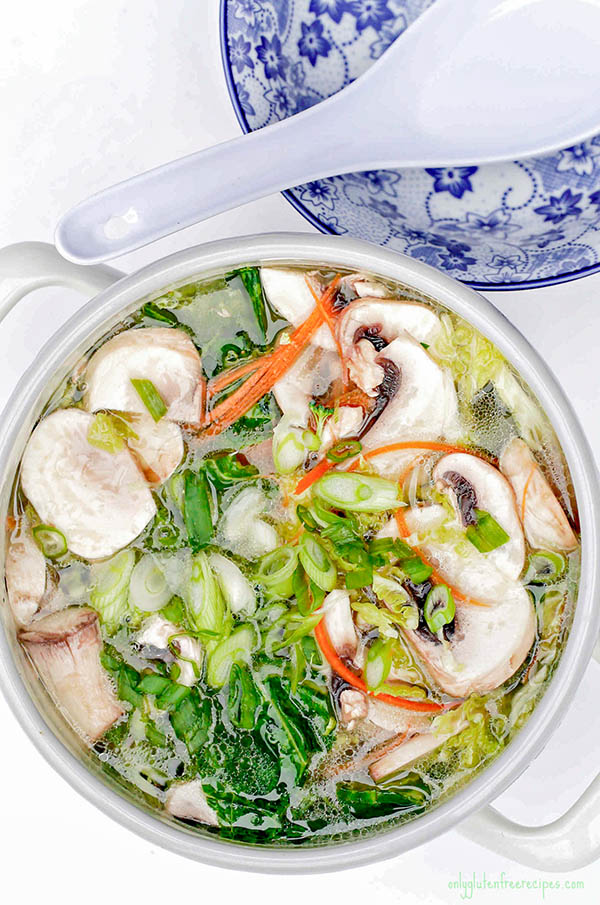 Good stock forms the basis of a good soup. This recipe is a real reviver. The soothing, comforting and gentle flavours of clear broth, will remind you how very delicate, simple food can be. This flavourful soup can be served as is or over rice noodles.
Ingredients
2 lb. pork bones
3 garlic cloves, minced
1 Tbsp. minced ginger
2 tsp. raw agave nectar
¼ tsp. ground cinnamon
2 medium carrots, julienned
8 oz. mushrooms, thinly sliced (shiitake or button mushrooms)
1 cup small broccoli florets
2 cups thinly sliced savoy cabbage
½ cup finely chopped leek
½ cup thinly sliced green onions
Himalayan pink salt and freshly ground black pepper to taste
Instructions
Put the pork bones in a large pot, cover with cold water (about 8 cups) and bring almost to the boil. Turn the heat right down, add garlic, ginger, agave nectar and cinnamon and simmer for 2 hours, skimming off any froth that rises to the surface
Strain and add all the vegetables except green onions. Bring the broth back to boil and cook for 5 minutes
Remove from the heat, season with salt and pepper and ladle into soup bowls. Top with green onions
Similar Recipes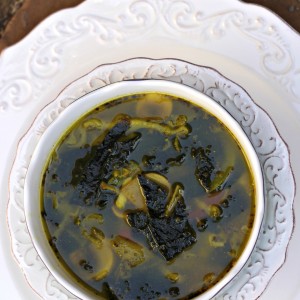 Detox Soup with Nori
Lacking energy can be a result of overeating, indulging in alcohol, consuming refined sugars or dealing with stress. Reset your body with this healing cleansing soup which is rich in healthy nutrients and low in calories Read More
Prep Time
10 Minutes
Difficulty
Easy
Cook Time
10 Minutes
Serves
4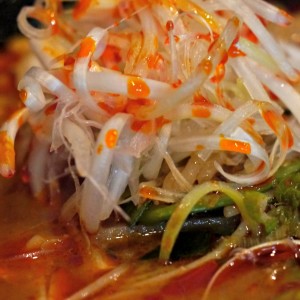 Easy Spicy Chicken Ramen Soup
This is a hearty noodle soup served in Japan often as a main course. Ramen is a staple noodle in Japanese cuisine. This is an easy beginner ramen recipe and you can make it as spicy as you like. Read More
Prep Time
15 Minutes
Difficulty
Moderate
Serves
4
Easy Vietnamese Pho Soup
This is an easy and quick version of Vietnamese pho soup. This soup is my go to comfort food, I love it in the cold winter days and I love it in the hot summer days. It is is healthy, super flavourful, light and hearty at the same time. Because everyone adds their desired garnishes, it […] Read More
Serves
4
© Copyright 2017 Only Gluten Free Recipes. All Rights Reserved.