Pork Tenderloin with Bacon
Prep Time
15 Minutes
Difficulty
Easy
Cook Time
60 Minutes
Serves
4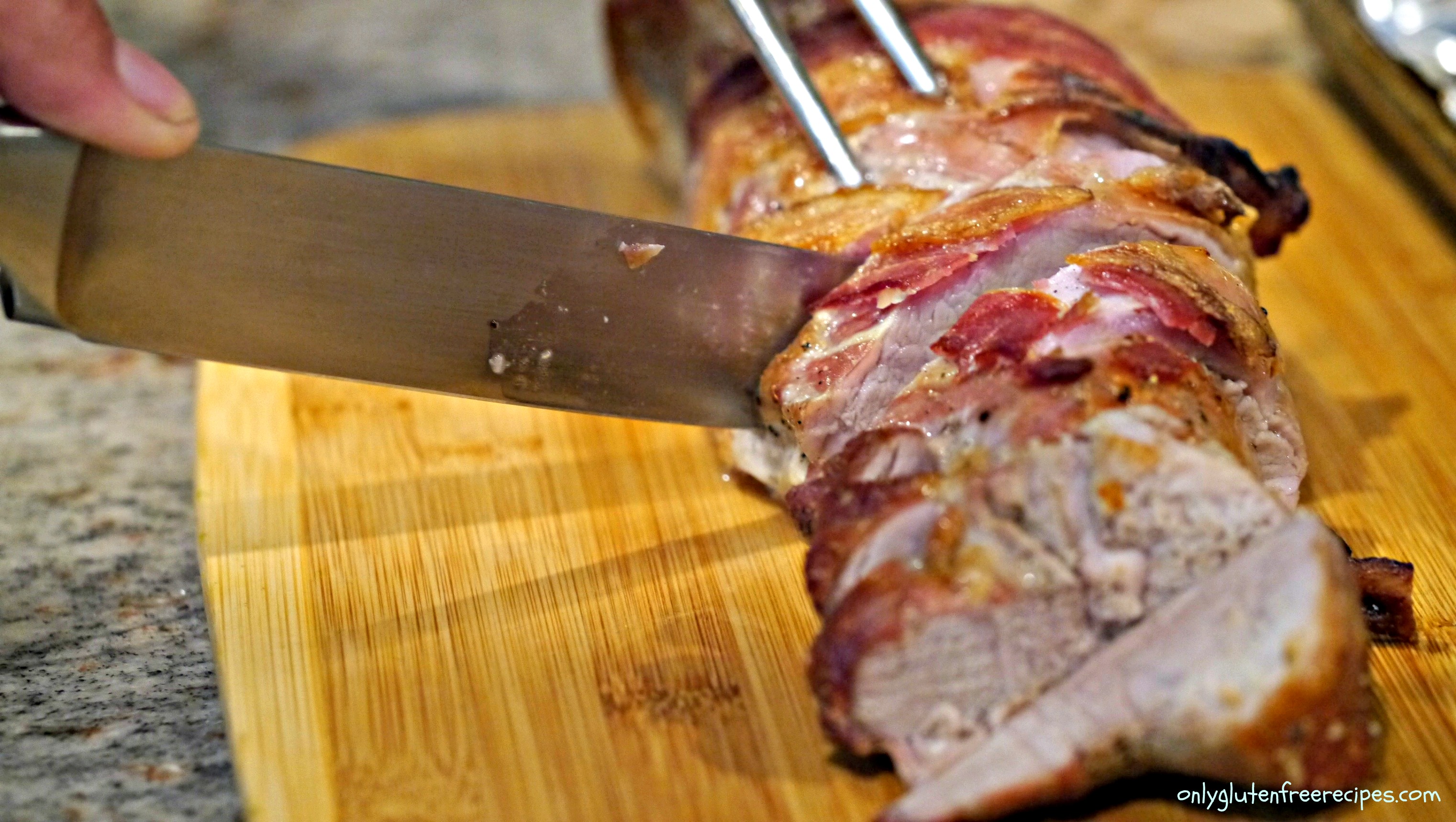 Average Rating: 4 | Rated By: 1 users
This pork tenderloin is tender, perfectly spiced with a hint of maple flavour and has a nice crunchy bacon topping. Our perfectly spiced rice with raisins will compliment this amazing pork tenderloin.
Ingredients
2 pork tenderloins about 1 lb. each
½ tsp. sea salt
½ tsp. organic gluten-free ground mustard seed
½ tsp. organic gluten-free garlic powder
2 tbsp. pure maple syrup
4 gluten-free bacon strips
Instructions
Preheat oven to 400 F
Mix sea salt, mustard seed and garlic powder and generously season the tenderloins.
Then wrap in saran wrap and refrigerate for one hour.
Place seasoned tenderloins on a roasting pan and brush with maple syrup
Wrap 2 bacon strips all the way around each tenderloin
Place on the bottom rack of your preheated oven and bake for one hour.
Rest for 15 minutes before serving. Enjoy