Marinated Japanese Eggplant With Raisins And Pine Nuts
Prep Time
10 Minutes
Difficulty
Easy
Cook Time
10 Minutes
Serves
6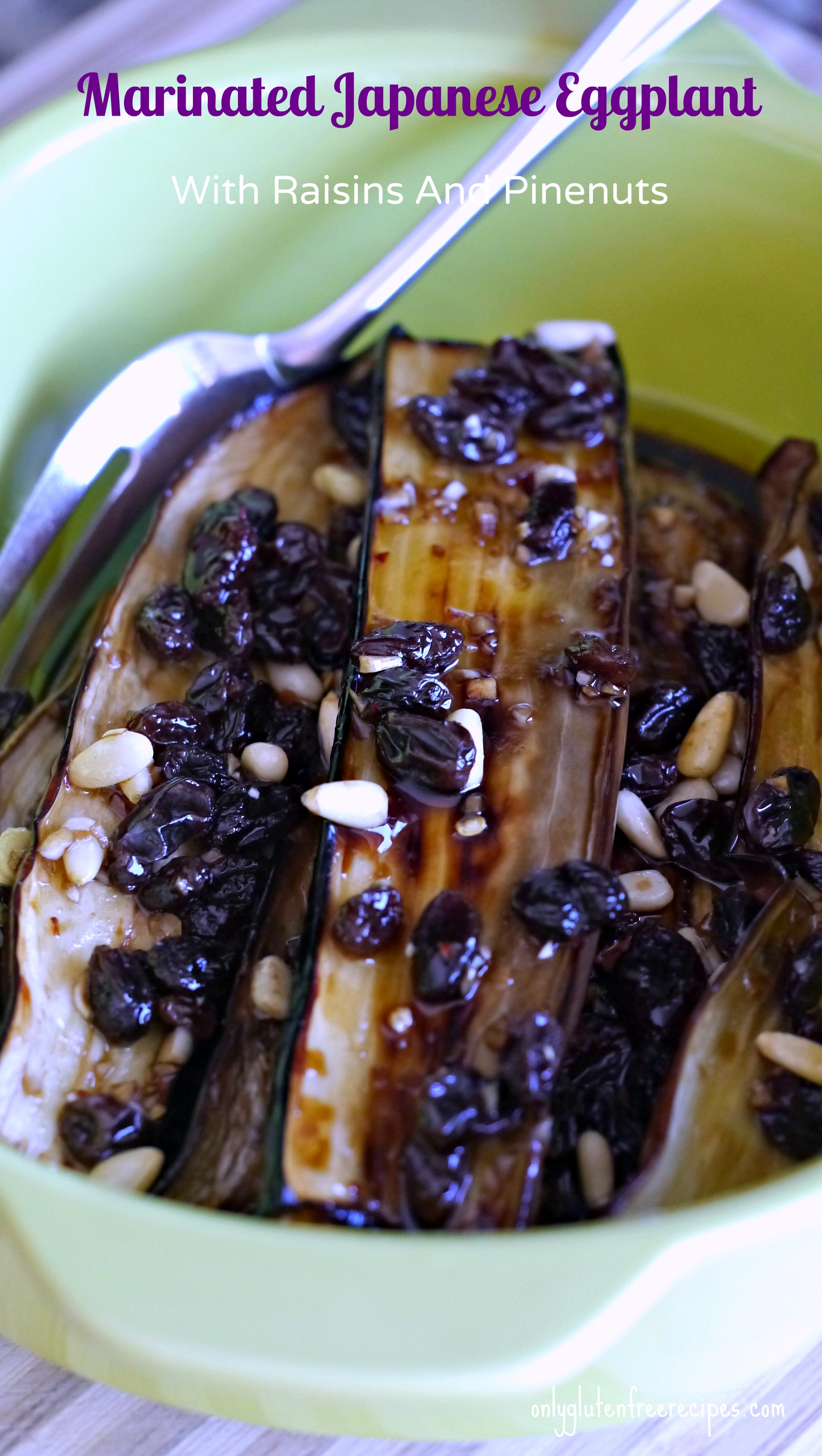 Average Rating: 3 | Rated By: 1 users
This recipe is best to make a day in advance, to let all the flavours infuse the eggplant. This Mediterranean gem is a beautiful addition when serving small plates.
Ingredients
6 Medium size Japanese eggplants cut into ¼- inch thick strips
1 cup extra virgin olive oil
3 garlic cloves, crushed
½ cup pine nuts
¼ cup gluten-free, sulfite-free raisins
2 tbsp. gluten-free balsamic vinegar
1 tbsp. pure maple syrup
1 tbsp. organic, gluten-free red chili pepper flakes
½ tsp. sea salt
Instructions
Preheat broiler to high
Brush eggplant with a little olive oil on both sides and place on a non-stick baking sheet
Broil for about 10 minutes or until slightly blackened, turning them over halfway through broiling
To make marinade: in a small bowl combine olive oil, garlic, pine nuts, raisins, balsamic vinegar, maple syrup, pepper flakes and salt
Place the hot eggplant in a serving bowl and pour the marinade over
Marinade for 4 hours turning the eggplant over a couple of times, but it is best if it is made 24 hours in advance. Serve room temperature.