Hot Camembert Dip Recipe
Prep Time
5 Minutes
Difficulty
Easy
Cook Time
15 Minutes
Serves
6 - 8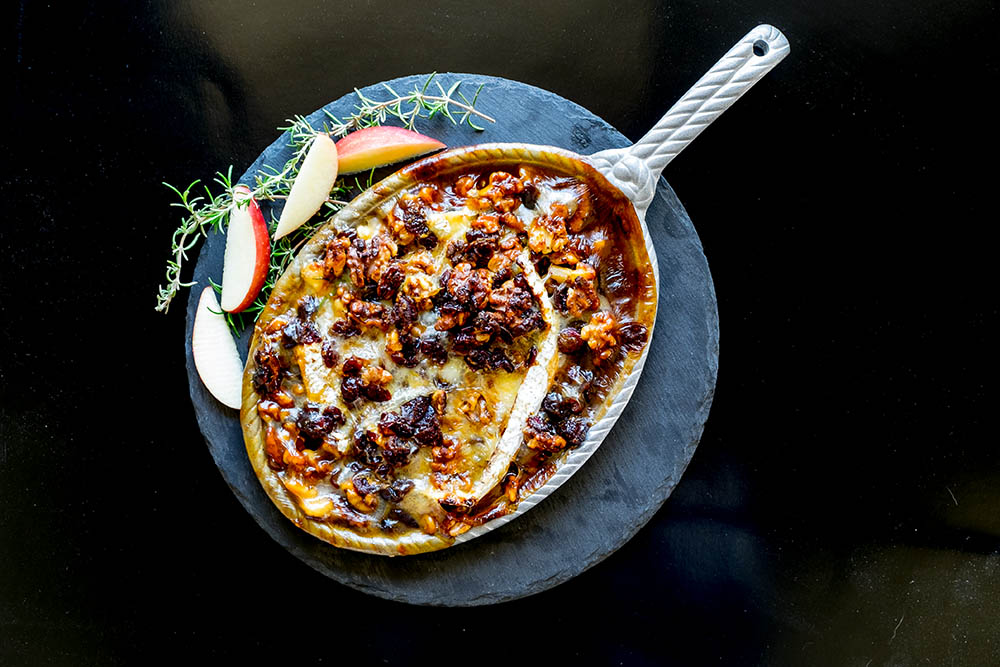 Indulge in this tasty baked Camembert cheese infused with unexpected flavours that steal the show. In this mouthwatering appetizer, sweet meets savoury. Camembert is a rustic creamy cheese that ultimately balances the array of flavours in this recipe.
Ingredients
1 cup coarsely chopped walnuts
2 Tbsp. raw honey
1 Tbsp. pure maple syrup
1 Tbsp. fresh orange juice
¼ tsp. ground cinnamon
¼ tsp. ground cloves
1 Tbsp. orange zest
1 cup dried cranberries (preferably sulfite free)
1 250 g (8.8 oz.) good quality Camembert cheese
1 garlic clove, peeled and thinly sliced
4 tips of fresh rosemary
Instructions
Preheat oven to 375 F
Heat small pan over medium heat and toast the walnuts until slightly brown
Heat a small saucepan, over medium heat and add honey, maple syrup, orange juice, cinnamon, cloves, orange zest and cranberries. Cook for 2 minutes. Remove from the heat and stir in walnuts
Cut the top rind of Camembert and place in a 2-cup ovenproof dish or cast iron. Poke the garlic and rosemary into the top of the cheese. Top with walnut mixture and bake for 10 - 12 minutes, or until cheese is melted
Serve hot with sliced apples, pears or gluten free crackers
Similar Recipes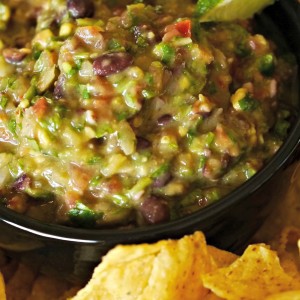 Black Bean Guacamole Dip
This delicious black bean guacamole makes a tasty appetizer. Adding gluten-free corn chips or fresh veggies makes this a favourite at any party. Read More
Prep Time
15 Minutes
Difficulty
Easy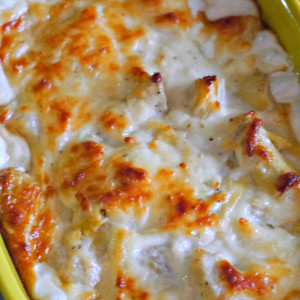 Artichoke Parmigiano Dip
A dip with melted cheese is everyone's favourite appetizer. This hot artichoke Parmigiano dip is bursting with lots of wonderful flavour and texture. This recipe is made without mayonnaise making it an egg-free dip Read More
Prep Time
10 Minutes
Difficulty
Beginner
Cook Time
25 Minutes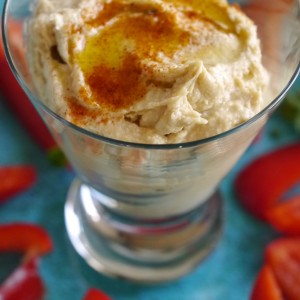 Hummus – Naturally Gluten-Free
Combination of chickpeas, garlic and fresh lemon juice, creates this extra creamy amazing dip. This hummus is delicately flavoured and can be served as a snack or appetizer with some fresh veggies or as a sandwich spread instead of butter or mayonnaise. There are many versions of hummus, but this is truly the best one! Read More
Prep Time
15 Minutes
Difficulty
Easy
Cook Time
70 Minutes
© Copyright 2017 Only Gluten Free Recipes. All Rights Reserved.