Gluten Free Lemon Poppy Seed Loaf
Prep Time
15 Minutes
Difficulty
Easy
Cook Time
45 Minutes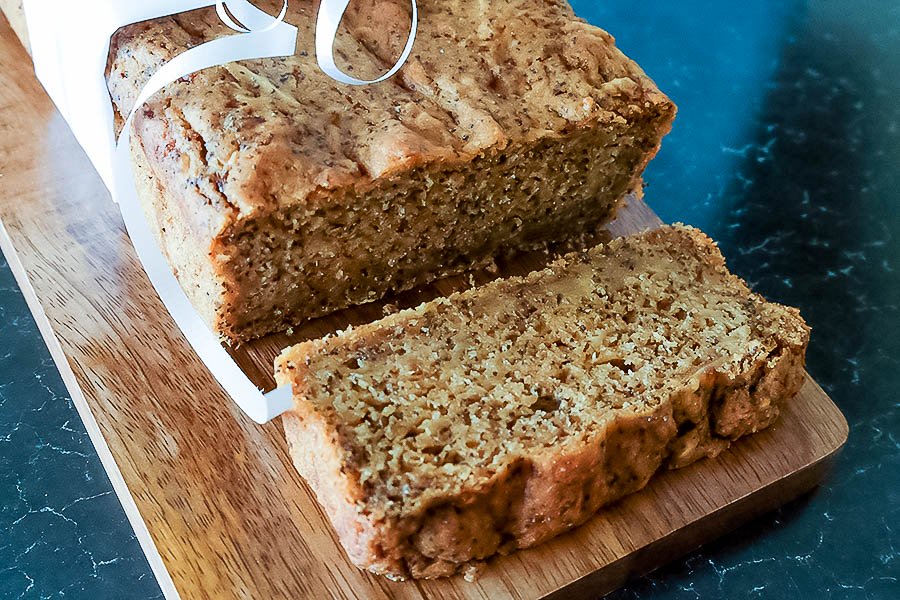 This gluten free lemon poppy seed loaf will compliment most diets. It is gluten free, egg free, dairy free and nut free. This incredibly moist loaf has a subtle lemon flavour and a delicate crumb texture making it very popular. Poppy seeds are a good source of minerals, so enjoy!
Ingredients
¾ cup coconut or almond milk
¼ cup poppy seeds
1 Tbsp. apple cider vinegar
1 cup all purpose gluten free flour
½ cup white rice flour
½ cup coconut sugar
½ tsp. Mediterranean pink salt
1 Tbsp. + 1 tsp. aluminum free baking powder
1 tsp. xanthan gum (do not add if your all purpose GF flour has xanthan gum already)
½ cup melted coconut oil or extra virgin olive oil
1 large apple, grated
¼ cup fresh lemon juice
½ tsp. vanilla extract
Zest of 1 lemon
Instructions
Preheat oven to 350 F and line the bottom of an 8 x 4-inch loaf pan with parchment paper
Combine milk, poppy seeds and vinegar and set aside
In a large bowl, mix flour, sugar, salt, baking powder and xanthan gum
In a separate bowl, whisk together coconut oil, apple, lemon juice, vanilla and lemon zest
Pour wet mixtures into the dry ingredients and thoroughly mix
Pour batter into the prepared loaf pan and bake for 45 minutes
Rest in the pan for 15 minutes before transferring to a rack to cool
Similar Recipes
Gluten Free Banana And Raspberry Bread
This is truly the only banana bread recipe you'll ever need. The sweetness of ripe bananas and the tangy flavour of raspberries create amazing banana bread. All you need is a food processor making it a one bowl simple recipe. Makes 1 loaf Read More
Prep Time
15 Minutes
Difficulty
Easy
Cook Time
95 Minutes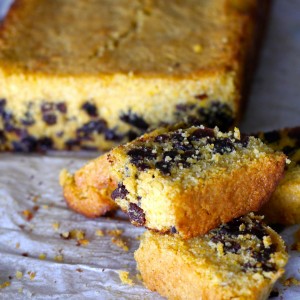 Gluten Free Raisin Cornbread
This moist, sweet cornbread is a perfect anytime snack or add it as a side to your favourite curry or ribs. The raisins add a touch of sweetness, making it a favourite of all cornbread. Read More
Prep Time
10 Minutes
Difficulty
Easy
Cook Time
40 Minutes
Gluten-Free Banana Chocolate Bread
If you love banana bread you will love this version. No added bad fats or processed sugars. Simple healthy ingredients and rich delicious taste. Serves 8 slices family style Read More
Prep Time
15 Minutes
Difficulty
Easy
Cook Time
45 Minutes
Serves
8
© Copyright 2017 Only Gluten Free Recipes. All Rights Reserved.