Easy Gluten Free Crepes Recipe
Prep Time
10 Minutes
Difficulty
Moderate
Cook Time
30 Minutes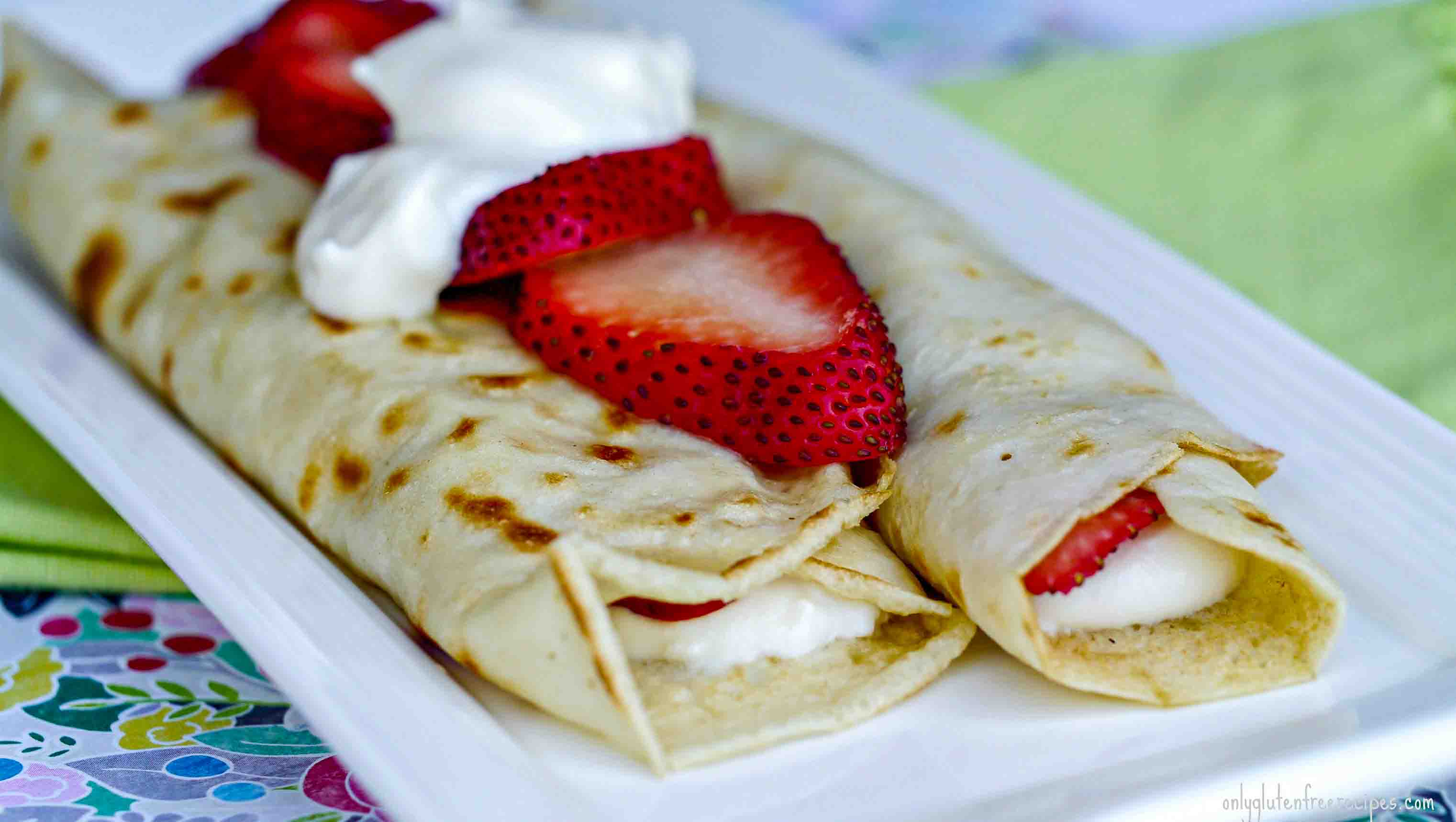 Average Rating: 5 | Rated By: 1 users
In France, crepes are eaten for breakfast, lunch and dinner. The fillings and toppings can vary from sweet berries and yogurt, to savoury spinach and cheese or to chocolate and whip cream. I served these delicious gluten free crepes with gluten free vanilla coconut yogurt and fresh organic strawberries
Ingredients
1 cup all-purpose gluten-free flour blend
1 tsp. gluten-free tapioca flour
1/8 tsp. sea salt
2 eggs
2 cups water
2 Tbsp. extra virgin olive oil
1 tsp. pure maple syrup
1 Tbsp. butter or as needed, melted
Instructions
Combine dry ingredients
Whisk together eggs, water, olive oil and maple syrup
Add wet ingredients to dry and whisk until all smooth. Let the batter rest for 20 minutes at room temperature.
Heat a 12-inch nonstick skillet over medium heat, and then lightly coat with butter Add 1/4 cup of batter and swirl to cover the bottom of skillet. Cook until underside is golden about 2 - 3 minutes, then loosen the edges with a spatula, flip and cook 1 more minute. Slide crepe to a plate and continue until you use up all the batter. Use butter as needed.
TIP: if the batter becomes too thick add a little water, the consistency should be like a thick cream.
Crepes can be frozen between two sheets of parchment paper for future use
Similar Recipes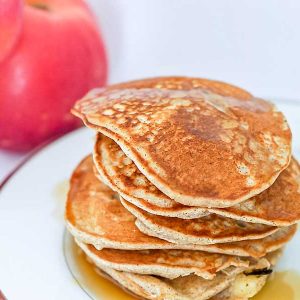 Apple Cinnamon Buckwheat Pancakes
Your family will love these apple cinnamon buckwheat pancakes. Serve them up with fresh fruit and yogurt or just pure maple syrup. Kids especially love these scrumptious pancakes. But don't stop at breakfast, the pancakes make a perfect snack with your favourite jam or nut butter Read More
Prep Time
10 Minutes
Difficulty
Easy
Cook Time
20 Minutes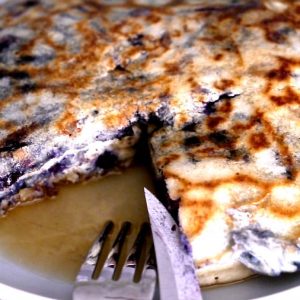 Gluten Free Blueberry Pancakes
Your family will love these moist and fluffy blueberry pancakes. The recipe is put together quickly and simply. Top with pure maple syrup, yogurt or berries. Enjoy! Read More
Prep Time
10 Minutes
Difficulty
Easy
Cook Time
6 Minutes
Serves
4-6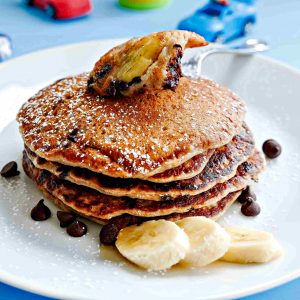 Gluten Free Chocolate Banana Pancakes
When following a gluten free diet basic pancakes can be pretty boring for breakfast. By adding bananas and chocolate the pancakes become magically delicious. This is an allergy friendly vegan recipe and will accommodate most restricted diets. Even the pickiest eater will love these mouthwatering pancakes. For dessert add a scoop of coconut ice cream and […] Read More
Prep Time
5 Minutes
Difficulty
Easy
Cook Time
25 Minutes