Chicken Stew with Gluten Free Buttermilk Dumplings
Prep Time
15 Minutes
Difficulty
Easy
Cook Time
35 Minutes
Serves
4 - 6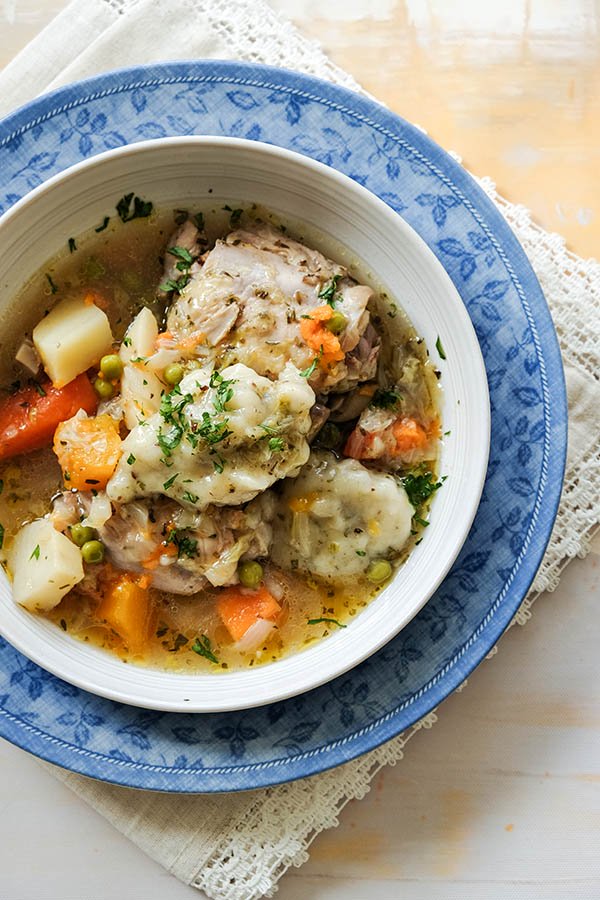 Chicken stew with dumplings is one of those old-fashioned favourites, it is warming and comforting. In the traditional version the stew is thickened with flour and the dumplings tend to be heavy made with fat. This chicken stew has that perfect consistency, and the gluten free buttermilk dumplings are light and fluffy. The flavours smouldering in your mouth are from carefully chosen vegetables cooked to perfection, and the dumplings are equally unforgettable
How do you preserve the past while still managing all the flavours you grew up with and keeping it healthy? This recipe will show you how simple it is to make delicious hearty chicken stew with gluten free buttermilk dumplings that are a nutrition powerhouse! If you are looking for a budget friendly option, add more root vegetables and use less chicken. Serve as is or over steamed greens. If you feel adventurous, add some mashed potatoes.
Ingredients
2 Tbsp. grape seed or coconut oil
8 pieces of chicken drumsticks or thighs, skin removed
1 medium size leek, white part only, diced
1 onion, quartered
1 tsp. dried marjoram
1 tsp. dried thyme or few sprigs of fresh thyme
1 bay leaf
4 cups gluten free chicken stock
3 carrots, diced
2 celery stalks, diced
1 medium size sweet potato, peeled and cubed
1 medium size potato, peeled and cubed
1 cup cubed butternut squash or rutabagas
1 cup sliced mushrooms
1 cup frozen peas
Sea salt and freshly ground black pepper to taste
GLUTEN FREE BUTTERMILK DUMPLINGS (makes 8)
1 cup all-purpose gluten-free flour
1 Tbsp. potato flour
2 tsp. baking powder (preferably aluminum-free)
½ tsp. sea salt
2 green onions (spring), thinly sliced
1 cup buttermilk
1 large egg, whisked
Instructions
Heat oil over medium-high heat in a large heavy saucepan. Season chicken pieces with salt and pepper, add to the pan and brown on all sides. Remove chicken pieces to a plate
Add leeks and onions to the pan and stir-fry for 3 minutes over medium-high heat. Stir in marjoram, thyme and bay leaf. Add reserved chicken, chicken stock and all vegetables except peas. Season with salt and pepper. Bring the stew to boil, cover and reduce heat to low and cook for 15 minutes
While the stew is cooking, prepare the dumplings. Combine dry ingredients and green onions. Add buttermilk and egg and stir with a fork until just combined. Add peas to the pan, and drop dumpling batter by the tablespoon into boiling stew. Cover and reduce heat to low. Cook for 15 minutes. DO NOT LIFT THE LID. Turn the dumplings over and cook for 2 more minutes.
Remove stew from heat and rest for 15 minutes before serving. The sauce will thicken to perfection. Enjoy!
Similar Recipes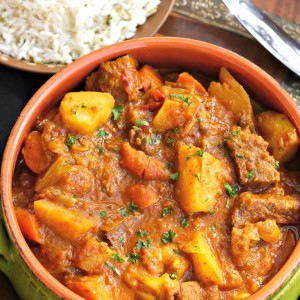 African Beef Stew
This African beef stew recipe is slow-cooked to develop an unbeatable flavour and meltingly tender texture. The combination of spices used in this hearty stew is what creates a unique taste setting this stew apart from most. Serve as is or with rice Read More
Prep Time
15 Minutes
Difficulty
Easy
Cook Time
140 Minutes
Serves
4 - 6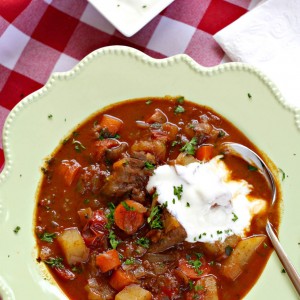 Authentic Hungarian Goulash
Hungarian goulash can be served as a stew or as soup, depending how much water you add to the goulash. The traditional Hungarian spices are what give this Goulash authentic and robust flavour. When serving the goulash as a stew traditionally you would add pasta, in this case, gluten free pasta. Enjoy! Read More
Prep Time
15 Minutes
Difficulty
Easy
Cook Time
120 Minutes
Serves
6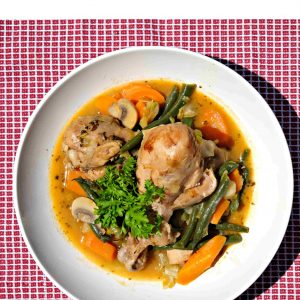 Summer Chicken Stew
Mouthwatering light sauce, tasty tender chicken and lots of vegetables complete this summer chicken stew. Simple food prepared with fresh ingredients makes a healthy one pot meal for the entire family. This chicken dish is ideal on rainy summer nights Read More
Prep Time
15 Minutes
Difficulty
Easy
Cook Time
40 Minutes
Serves
4 - 6
© Copyright 2017 Only Gluten Free Recipes. All Rights Reserved.