Black Bean Quesadilla – Gluten-Free
Prep Time
10 Minutes
Difficulty
Moderate
Cook Time
15 Minutes
Serves
4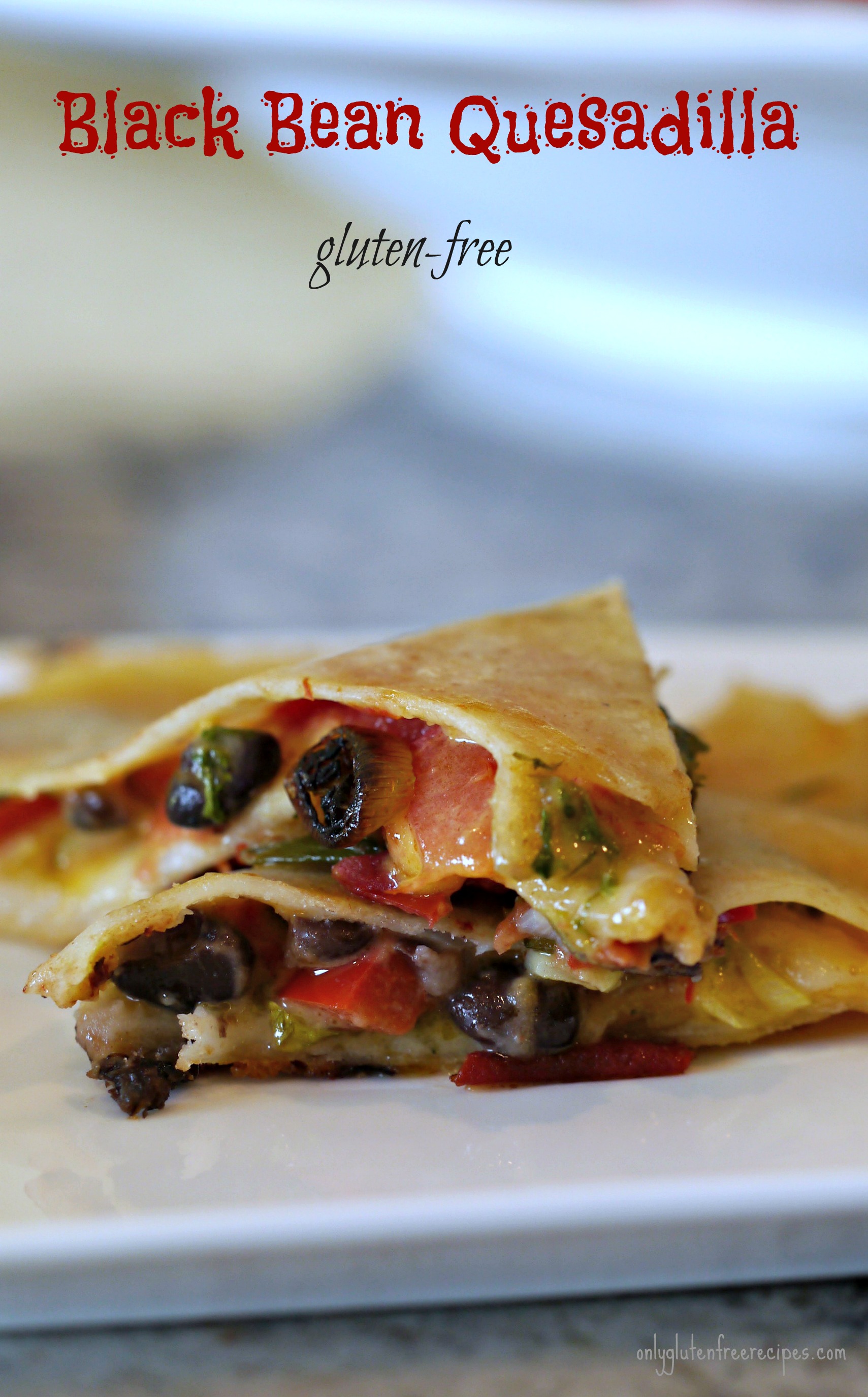 Average Rating: 5 | Rated By: 1 users
This gluten-free quesadilla has flavours and ingredients of Mexico. Fresh veggies combined with black beans make a scrumptious quesadilla when teamed with melted cheese. Enjoy as a snack, or light meal with a salad
Ingredients
2 tbsp. butter
3 X 10-ich gluten free tortillas (I used rice)
1 bunch organic green onions diced
1 small organic red pepper diced
1 tsp. organic, gluten-free ground cumin
Sea salt to taste
1 x (13.5 oz.) organic black beans drain and rinse
½ cup chopped organic cilantro
1 organic tomato, roughly chopped
1 ½ cups freshly grated old cheddar cheese
Instructions
Heat 2 teaspoons of butter in a large non-stick frying pan and add onions, red pepper, cumin and salt and then sauté for 3 minutes Set aside in a bowl
In the same pan, add a little butter and 1 tortilla, then add layers as follows; ½ cup cheese and then another tortilla, onion mix, beans, cilantro, tomato, remaining cheese and another tortilla.
Cook for 5 minutes or until the bottom is nice and brown, add the rest of the butter on the sides and carefully flip the tortilla and cook another 5 minutes.
To serve, let the quesadilla cool for 5 minutes then slice.
Serve as is or with yogurt, sour cream or a small salad