Best Gluten Free Blueberry Apple Muffins
Prep Time
15 Minutes
Difficulty
Easy
Cook Time
35 Minutes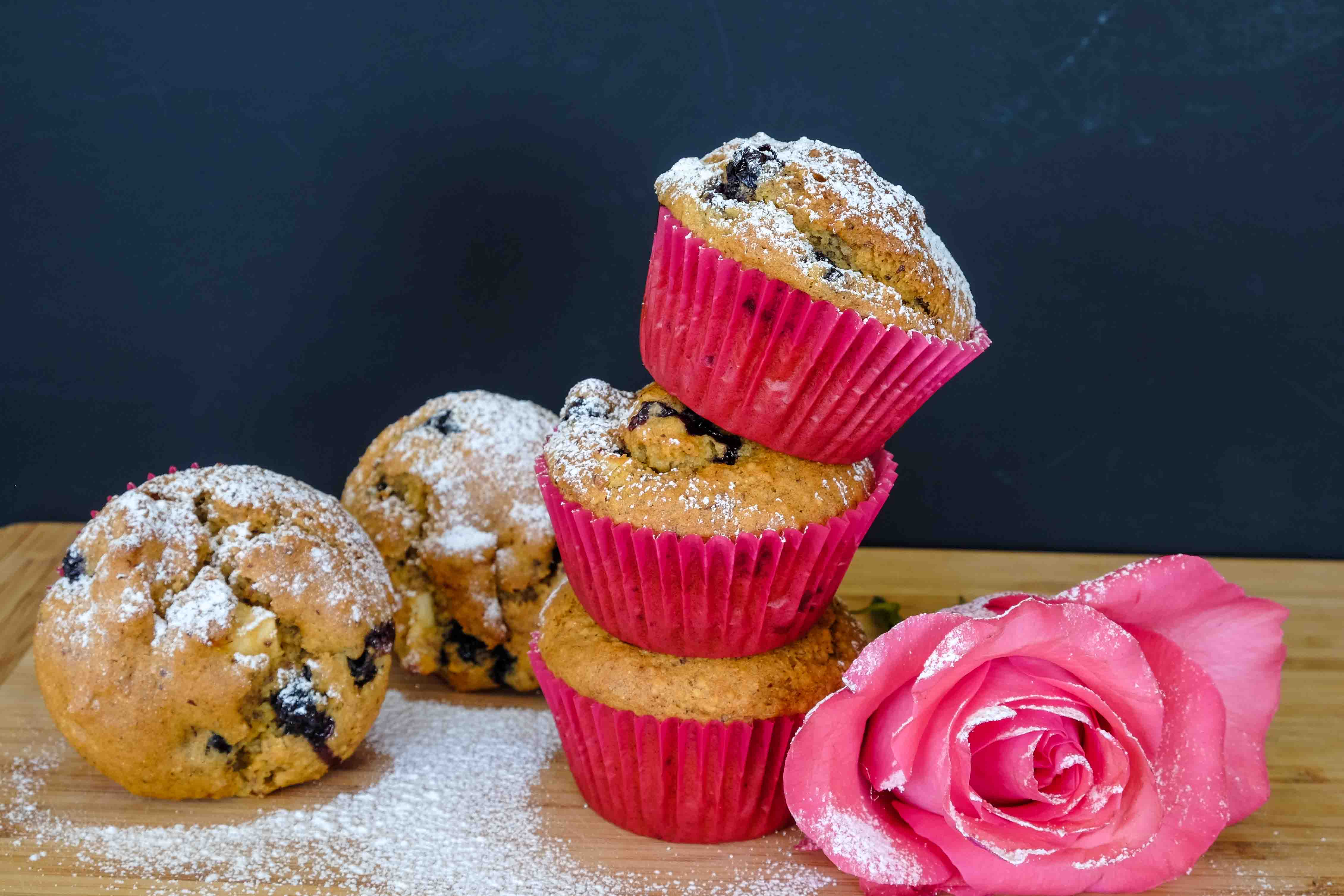 You can never have enough healthy muffin recipes. Muffins are delightful for breakfast or anytime snack. In this award winning gluten free healthy muffin recipe, the blueberries combined with apples make a tasty combination adding moisture and the right texture. These mouthwatering muffins are high in protein, fiber, and antioxidants and are vegan. Last time I made these amazing muffins for my family they were fighting over the crumbs. Enjoy!
Ingredients
1 cup gluten free all purpose flour blend
1 cup almond or hazelnut flour
1 Tbsp. GF aluminum free baking powder
1 tsp. xanthan gum (do not add if your all purpose GF flour has xanthan gum already)
1 tsp. GF ground cinnamon
½ tsp. sea salt
¾ cup non-dairy milk (almond, cashew, rice, coconut)
½ cup agave nectar
½ cup extra virgin olive oil
1 large egg or flax egg
1 ½ cups fresh or frozen organic blueberries
1 organic apple, skin on, cored and chopped into small chunks
Instructions
Preheat oven to 375 F and line a muffin pan with paper liners
In a large bowl, combine dry ingredients
In separate bowl whisk milk, agave, olive oil and egg. Add to dry ingredients and thoroughly mix. Gently stir in blueberries and apples
Pour batter into prepared muffin pan and bake for 35 minutes until golden
Rest in the pan for 15 minutes before transferring to a rack to cool
Similar Recipes
Banana, Carrot, Apple and Walnut Muffins
Having fruit in the morning is always nice, this muffin recipe has a selection of fruits with nuts which is made into a healthy muffin, there is no sugar or dairy added, making it a super nutritious low fat, low calorie delicious muffin. Read More
Coconut, Cashews, Currants And Chocolate Muffins
These muffins are Low Fat! Yes hard to believe with all the goodies in them. You can make the batter ahead of time and bake the muffins as needed. The batter will keep in the fridge for 3 days. This recipe makes 4 good size muffins but if you want to make more just double […] Read More
Prep Time
10 Minutes
Difficulty
Easy
Cook Time
30 Minutes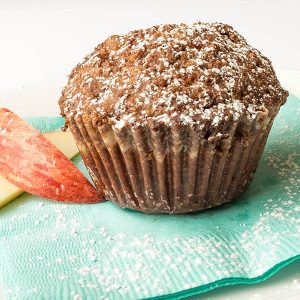 Gluten Free Apple Streusel Muffins
Discover a gluten free muffin recipe that is moist and deliciously flavoured with apples and cinnamon. You would never know that this is a gluten free muffin. The muffin has apples throughout with a delicious cinnamon streusel topping. When it comes to fall baking, this gluten free apple streusel muffin recipe should be on top […] Read More
Prep Time
15 Minutes
Difficulty
Easy
Cook Time
35 Minutes
© Copyright 2017 Only Gluten Free Recipes. All Rights Reserved.