Vegan Gluten-Free Eggnog – Easy Recipe
Published on Dec 19, 2018
by
Kristina Stosek
Prep Time:

2 minutes
Cook Time:

10 minutes
Serves:

4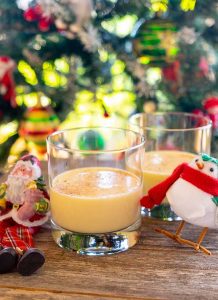 ​This post may contain affiliate links, please see our
privacy policy
for details
One of my favourite Christmas traditions is eggnog. Just imagine a creamy, thick, perfectly spiced vegan eggnog. Doesn't it sound delicious?
this eggnog is vegan, this is why,
Thick creamy, egg-free eggnog balances almond milk, coconut milk, vanilla and spices to perfection. This vegan eggnog is insanely delicious, and you can't tell it is made without eggs and dairy.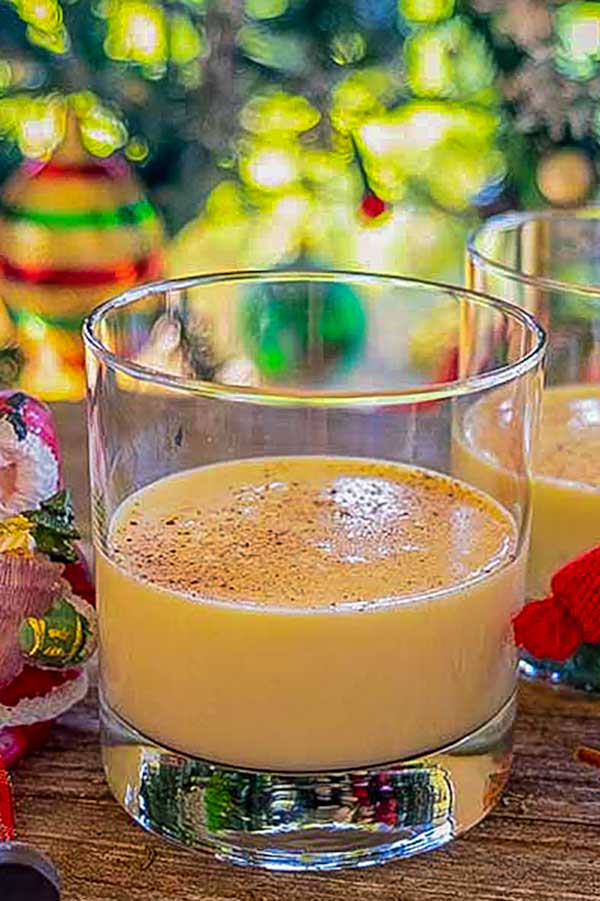 The best part is, you can adjust the sweetness. Since I don't like anything too sweet, I used a little less maple syrup, but feel free to make your eggnog as sweet as you like.
to complete this vegan eggnog recipe you will need more nutmeg,
This is a must, a sprinkle of freshly grated nutmeg! And, if you like your favourite liquor. Just be sure to use gluten-free alcohol. Rum is generally gluten-free, but be sure to check the label.
For me, this vegan, gluten-free eggnog is more like a dessert, and it brings back happy memories from my childhood at Christmas time.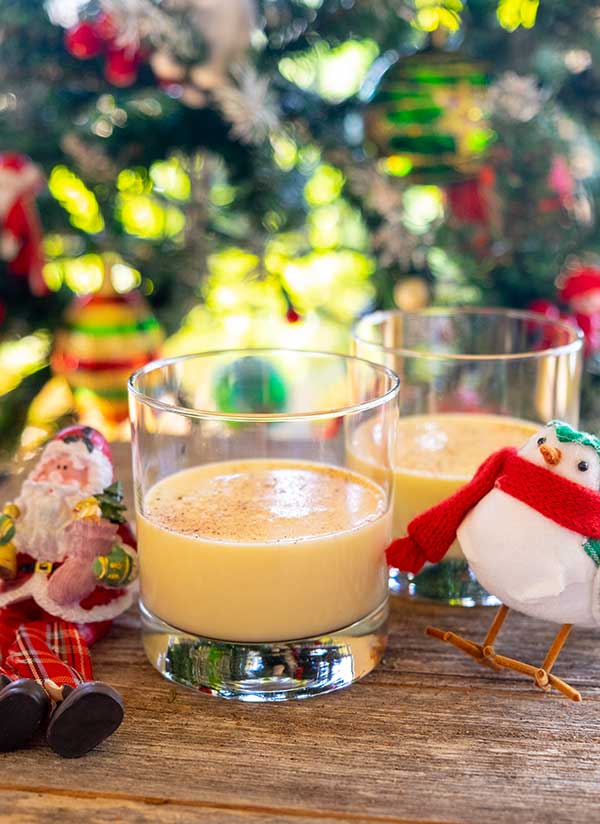 Happy holidays and thank you for supporting my blog and all the great feedback on my recipes, tips and ideas. This is the best reward I get for the many hours I spend on the recipes, photos and blog.
Vegan Gluten-Free Eggnog – Easy Recipe
Published on Dec 19, 2018
by
Kristina Stosek
Instructions
1.

Whisk everything together in a heavy bottom saucepan. Cook over medium heat while stirring until the eggnog starts to boil. Once it starts to boil cook for 1 more minute

2.

Transfer into a glass bowl or jar, cover with plastic wrap and chill.

3.

To serve, sprinkle with extra nutmeg and add liquor of choice if you wish. Enjoy!