Low Carb Singapore Cauliflower Rice
Published on Jan 29, 2017
by
Kristina Stosek
Prep Time:

15 minutes
Cook Time:

14 minutes
Serves:

4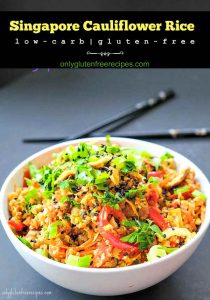 ​This post may contain affiliate links, please see our
privacy policy
for details
This flavour packed low carb Singapore cauliflower rice dish is a healthy cauliflower recipe. If you are on the hunt for low carb ethnic food, this recipe is for you.
This vegetarian Singapore inspired dish is made with an array of spices and medley of vegetables, making this a mouthwatering healthy dish.
This low-carb dish comes together fast and easy and has plenty of health benefits.
When following a low carb diet cauliflower is on top of the list. Cauliflower has about 3 grams of net carbs per 1 cup vs. 46 grams of carbs per 1 cup of brown rice.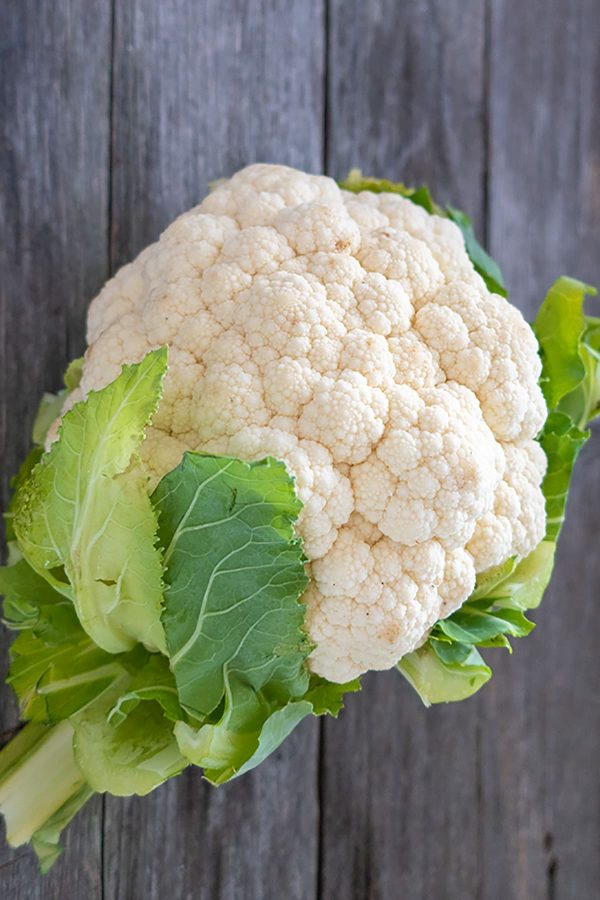 Cauliflower is a protein packed vegetable with added benefits of dietary fiber. Using this healthy vegetable is an excellent option when you crave fried rice.
After you try this low carb Singapore cauliflower rice, you may never go back to eating fried rice again. I especially love it in a lettuce wrap. Enjoy!
Check out our most delicious cauliflower recipes here->
Low Carb Singapore Cauliflower Rice
Published on Jan 29, 2017
by
Kristina Stosek
Instructions
1.

Place cauliflower in a food processor and chop until it resembles rice. Should make about 4 cups

2.

In a small bowl mix tamari sauce, ginger, curry powder, sesame oil, maple syrup and 1 tablespoon of water. Set aside

3.

Heat one tablespoon of oil over medium heat in a wok or large skillet. Add the eggs and scramble until just cooked. Cool and dice into small pieces. Set aside

4.

Add remaining oil to the wok and heat over medium-high heat. Add green onions, garlic, bell pepper, carrots and mushrooms. Stir-fry for 4 - 5 minutes

5.

Stir in cauliflower and sauce mixture and cook 3 – 4 minutes while stirring

6.

Stir in eggs and serve. Garnish with cilantro and sesame seeds if desired