Instant Pot Mediterranean Lentil & Collard Soup
Published on Mar 18, 2019
by
Kristina Stosek
Prep Time:

10 minutes
Cook Time:

20+ minutes
Serves:

6
​This post may contain affiliate links, please see our
privacy policy
for details
I can't describe just how delicious this Mediterranean Lentil & Collards Soup is. So much flavour and healthiness packed in just one bowl of soup.
This lentil and collard soup is for one of those times when you are running short on time. Using Instant Pot, you can have a nutritious meal on the table in 30 minutes, including prep time.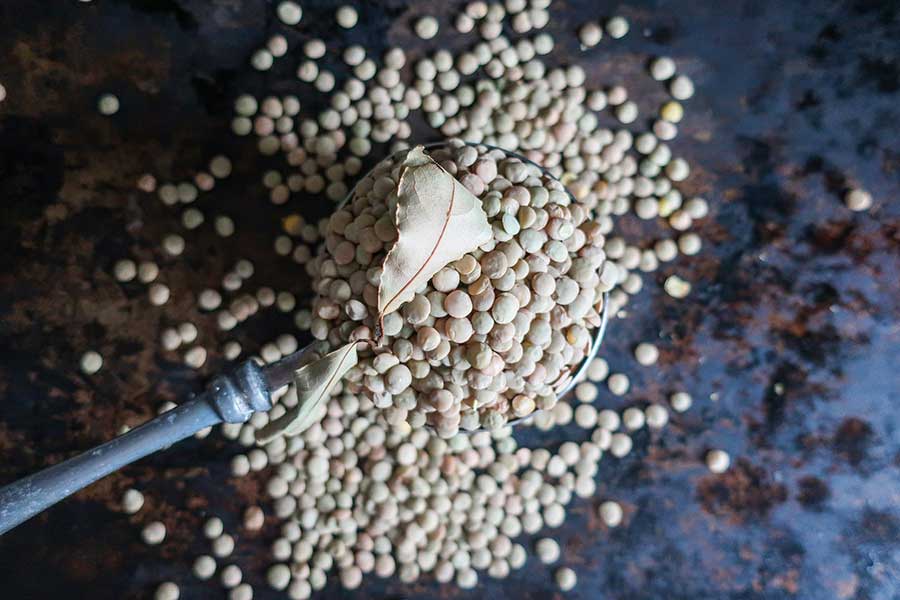 Why is this lentil and collard soup so healthy!
This is another one of those soups that is filled with so many nutrient-packed ingredients. The lentils are an excellent source of B vitamins, iron, dietary fiber and protein.
the collards, another superfood

The collard greens are considered superfoods because they are antioxidant-rich greens containing vitamin C, A and calcium and high levels of vitamin K. This is why this lentil and collard soup is especially good for someone who is following a plant-based diet.
Collard greens are also easier to digest than cabbage or kale.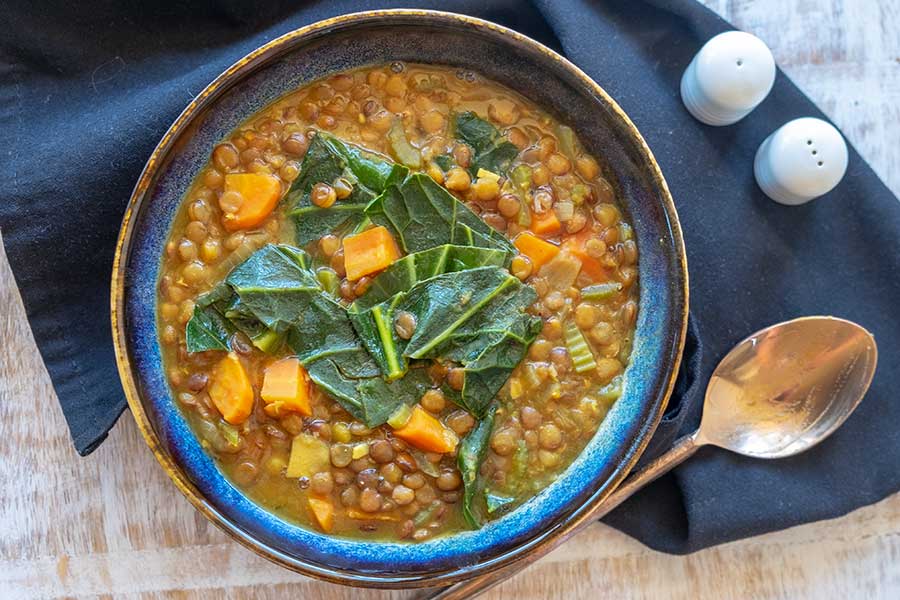 So we know the soup is good for us. But what I love about this wholesome soup even more, is the flavour, the chunky textures and the Indian spices.
Cumin, turmeric and bay leaf are the spices that gave this Mediterranean soup such a good flavour.
I will admit this is not your typical soup recipe. However, I believe we can always add a healthy and delicious soup to our repertoire.
A soup made in 30 minutes that tastes this good is a win-win! Enjoy 🙂
For last minute dinner recipes, check out our Instant Pot recipes.
Let's Connect!
Be sure to FOLLOW US on FACEBOOK and PINTEREST.
Many thanks!
Kristina xx
Instant Pot Mediterranean Lentil & Collard Soup
Published on Mar 18, 2019
by
Kristina Stosek
Instructions
1.

Set Instant Pot to sauté. Add olive oil, once heated add onions and celery, sauté stirring often for 5 minutes. Turn the instant pot off

2.

Stir in garlic, cumin and turmeric until combined. Add broth, water, lentils, carrots, bay leaf, salt and pepper. Lock the lid with the valve in closed position. Set to manual, and set the timer to 13 minutes. When the time is up, quick-release the steam.

3.

Once the steam is released, remove the lid and stir in collards and lemon juice or apple cider vinegar. Close the lid and set to manual. Set the timer for 2 more minutes. After 2 minutes quick-release the steam, remove the lid and enjoy!
Leave a Comment
Kristina
good to know, thank you for letting us know!
Delicious! It was a little salty. I'll cut back next time. Thank you.