Gluten-Free Triple Berry Muffin
Prep Time
15 Minutes
Difficulty
Easy
Cook Time
35 Minutes
Serves
12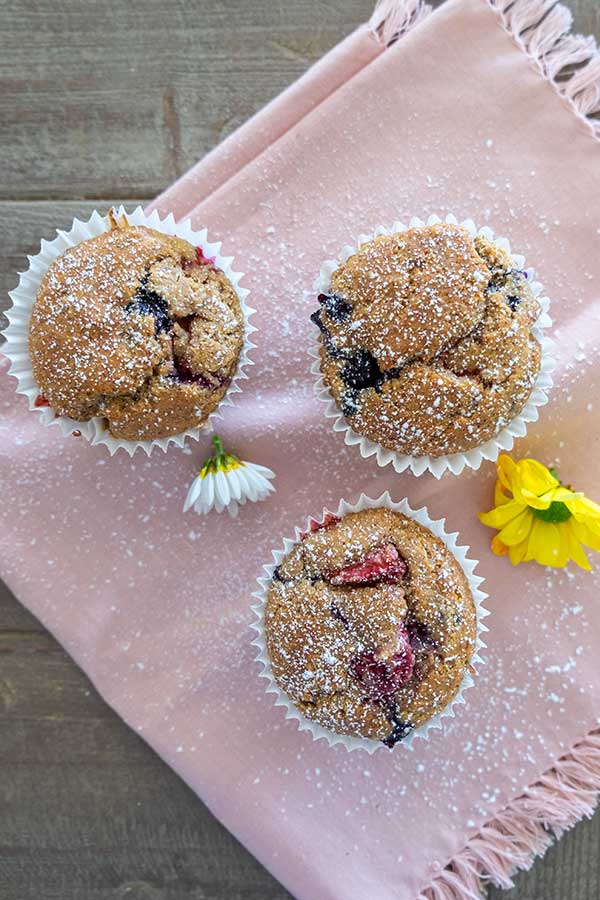 Be the first to rate this recipe.
These gluten-free triple berry muffins are buttery, extra soft packed with fresh berries and unbelievably delicious! Nothing beats baking with fresh fruit.
What I love about these gluten-free muffins they are moist and packed with loads of seasonal berries. I must say, this is my favourite muffin recipe. For breakfast or a snack later in the day, these berry muffins won't disappoint. Enjoy!
Ingredients
1 cup almond flour
1 Tbsp. GF aluminum free baking powder
1/4 tsp. Himalayan salt
1/2 cup unsalted butter, at room temperature
1/2 cup coconut sugar + 1 Tbsp. or desired sweetener
3/4 cup milk
3 large eggs, at room temperature
1 tsp. Pure vanilla extract
3 cups of 3 kinds of mixed berries (blueberries, raspberries, strawberries, blackberries) if using strawberries cut them into smaller pieces. Do not use frozen berries.
1 tsp. GF ground cinnamon
Instructions
In a large bowl, combine flours, baking powder, xanthan gum and salt
In a separate bowl cream together butter and 1/2 cup of coconut sugar. Add milk, eggs and vanilla and mix together
Add wet mixture to dry ingredients and stir to combine
Toss berries with cinnamon and 1 tablespoon of coconut sugar and gently stir into the batter
Using a large spoon evenly fill muffin cups with batter. Bake for 35 minutes
Similar Recipes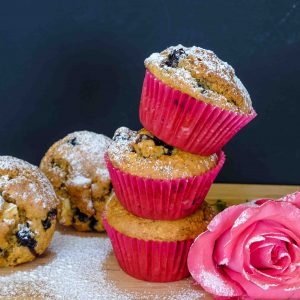 Best Gluten Free Blueberry Apple Muffins
You can never have enough healthy muffin recipes. Muffins are delightful for breakfast or anytime snack. In this award winning gluten free healthy muffin recipe, the blueberries combined with apples make a tasty combination adding moisture and the right texture. These mouthwatering muffins are high in protein, fiber, and antioxidants and are vegan. Last time […] Read More
Prep Time
15 Minutes
Difficulty
Easy
Cook Time
35 Minutes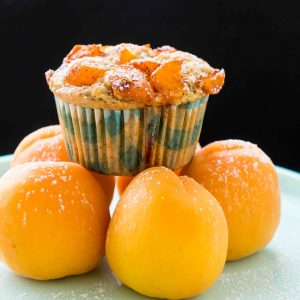 Gluten Free Buckwheat Apricot Muffins
These gluten free buckwheat apricot muffins are simple and wholesome. The buckwheat and naturally sweet apricots add a lot of flavour to these light and moist muffins. These tasty muffins make a great companion to a cup of coffee for breakfast or as a late afternoon snack. Apricots are low in calories and rich in […] Read More
Prep Time
15 Minutes
Difficulty
Easy
Cook Time
40 Minutes
Serves
12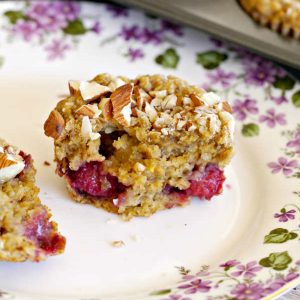 Gluten Free Oatmeal Raspberry Muffins
Gluten Free Oatmeal Raspberry Muffin… is possibly my all-time favourite muffin recipe. There is no added fat, refined sugar, dairy or eggs. The muffin is moist with a zesty flavour and subtle texture. Why serve plain oatmeal for breakfast when you can have this wholesome gluten-free oatmeal raspberry muffin. The healthy muffin is packed with […] Read More
Prep Time
30 Minutes
Difficulty
Easy
Cook Time
25 - 30 Minutes
Serves
12