Tomato Stuffed with Mediterranean Salad
Prep Time
15 Minutes
Difficulty
Easy
Serves
4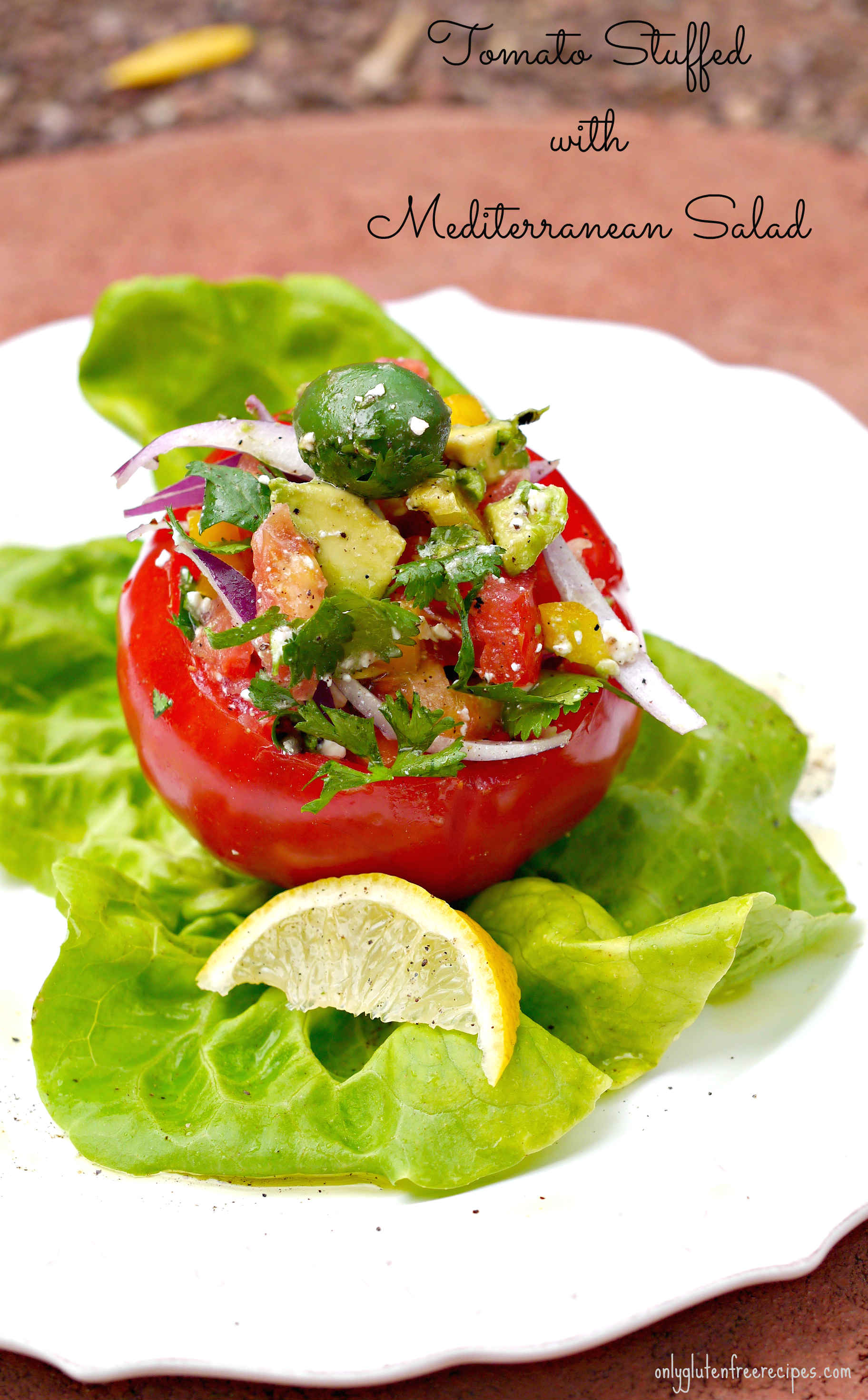 The sweet and tangy blend of vegetables with herbs and robust feta cheese is served in a tomato. This salad depends for its success on the quality of its ingredients. Enjoy this pretty salad as a light meal or as a starter.
Ingredients
4 beefsteak heirloom tomatoes. They should be firm but ripe
1 yellow bell pepper, thinly sliced
2 ripe avocados, cut into small cubes
1 small red onion, thinly sliced
½ cup pitted castelvetrano olives, (you can use olives of your choice). I used castelvetrano olives because they have a sweeter flavour
¼ cup chopped fresh parsley
Handful of fresh basil leaves, chopped
½ cup good quality crumbled feta cheese
Juice of 1 lemon
2 Tbsp. extra virgin olive oil
1 garlic clove, minced
½ tsp. ground cumin
Sea salt and freshly ground black pepper to taste
8 butter lettuce leaves
Instructions
With a small sharp knife cut out the middle of a tomato and then carefully scoop out the balance with a spoon. Slice the scooped out tomato into small pieces and place in a large bowl
Add remainder of ingredients, except the tomato and lettuce and stir well. Season with salt and pepper to taste
Fill each tomato with the salad and place each one on a plate with two lettuce leaves
© Copyright 2017 Only Gluten Free Recipes. All Rights Reserved.