Potato Salad with Yogurt Dill Dressing
Prep Time
15 Minutes
Difficulty
Easy
Cook Time
15 Minutes
Serves
4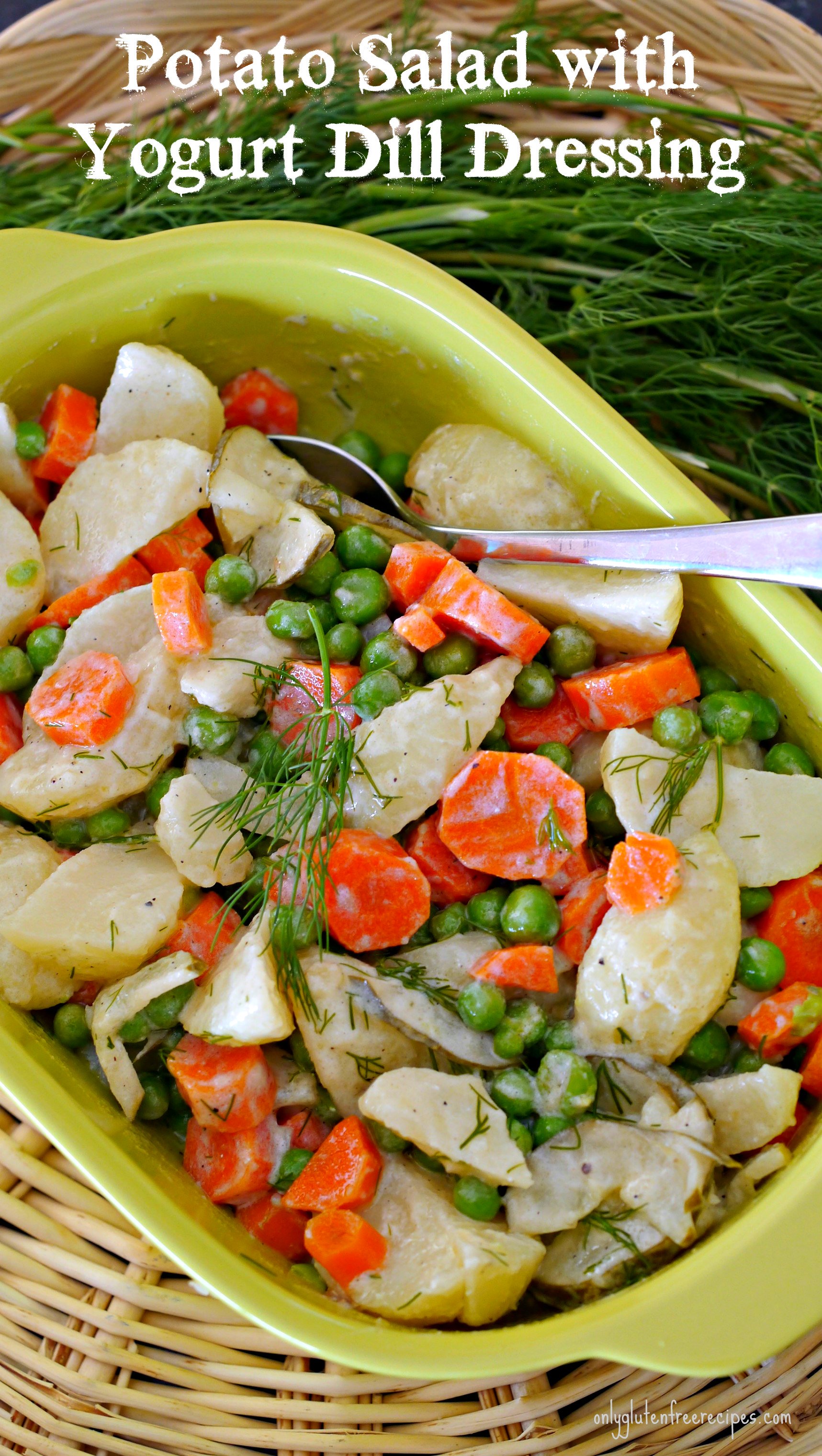 Average Rating: 4 | Rated By: 1 users
The beauty of this salad is its simplicity, its wonderful textures and flavours giving this salad earthy taste sensation with a zesty twist. This salad is perfect for barbecues.
Ingredients
1 lb (450 gm) nugget potatoes, with skin (preferably organic)
1 cup (250 mL) diced organic carrots
1 cup (250 mL) frozen or fresh organic pea
1 gluten-free dill pickle diced
2 Tbsp (30 mL) cup extra virgin olive oil
2 Tbsp (30 mL) fresh organic lemon juice
¼ cup (60 mL) gluten-free full fat organic Greek yogurt
¼ cup (60 mL) chopped organic fresh dill
1 tsp (5 mL) gluten-free mustard
Sea salt and gluten-free, organic freshly ground black pepper to taste
Instructions
Place potatoes in a large pot of water with a pinch of salt, bring to boil and cook for 15 minutes or until potatoes are tender. Drain the water and cool, and then peel and slice to ¼ inch thick pieces
While the potatoes are cooking, in a small pot add carrots and peas with water and cook for 10 minutes, drain and cool
Whisk together olive oil, lemon juice, yogurt, dill, mustard, salt and pepper
In a large bowl gently toss all the ingredients together, cover and refrigerate for 4 hours or even better overnight.
Gently stir just before serving