Gluten-Free Vietnamese Rice Noodle Salad
Prep Time
15 Minutes
Difficulty
Easy
Cook Time
5 Minutes
Serves
6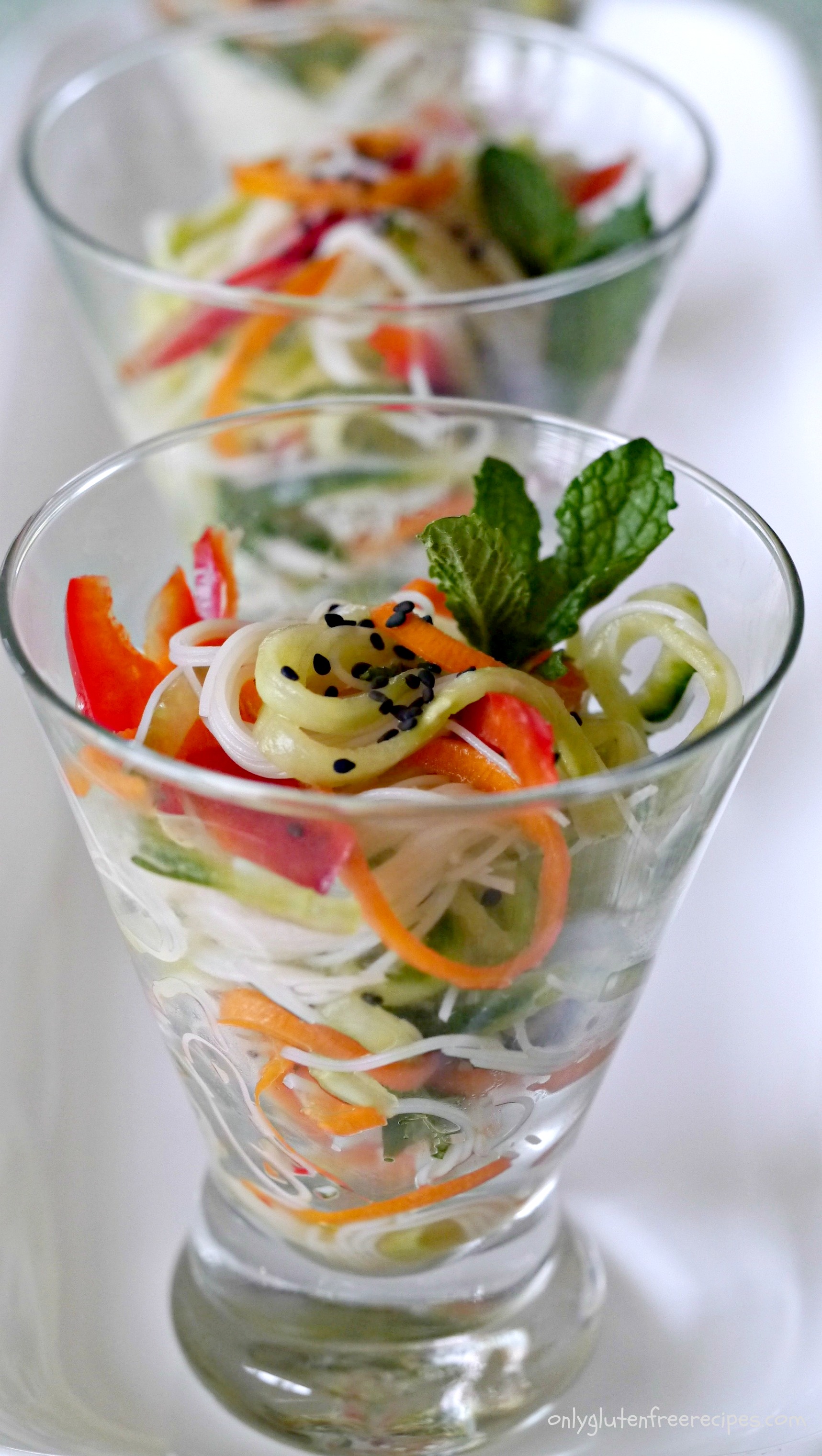 Average Rating: 4.5 | Rated By: 2 users
This is a light, refreshing salad low in calories and fat, marinated in Vietnamese dressing. There are many ways you can serve this salad, such as a starter, small bite or as a side with chicken and pork.
Ingredients
3 oz. uncooked gluten-free maifun noodles (angel hair rice noodles)
1 organic English cucumber, cut with a spiral slicer or cut into thin strips
2 organic carrots, cut with a spiral slicer or cut into thin strips
1 organic red bell pepper, thinly sliced
2 tbsp. organic, fresh mint thinly sliced
1 tbsp. organic, black sesame seeds and fresh mint for garnish(optional)
FOR THE DRESSING
1/4 cup fresh lime juice
2 tbsp. pure maple syrup
1 tbsp. fish sauce
1 tsp. sesame oil
2 garlic cloves, minced
½ tsp. organic, gluten-free hot chilli pepper flakes (optional)
Instructions
Place noodles in a shallow dish and pour hot water on top. Let it rest for five minutes, and then drain and rinse the noodles with cold water.
While the noodles are softening, prepare your dressing by mixing the ingredients.
Place noodles, dressing and vegetables in a large bowl and toss until all ingredients are well coated with the dressing. Cover and refrigerate for an hour or overnight.
Toss just before serving, sprinkle with sesame seeds and garnish with fresh mint.