Gluten Free Berry Shortcake
Prep Time
20 Minutes
Difficulty
Easy
Cook Time
50 Minutes
Serves
8 - 10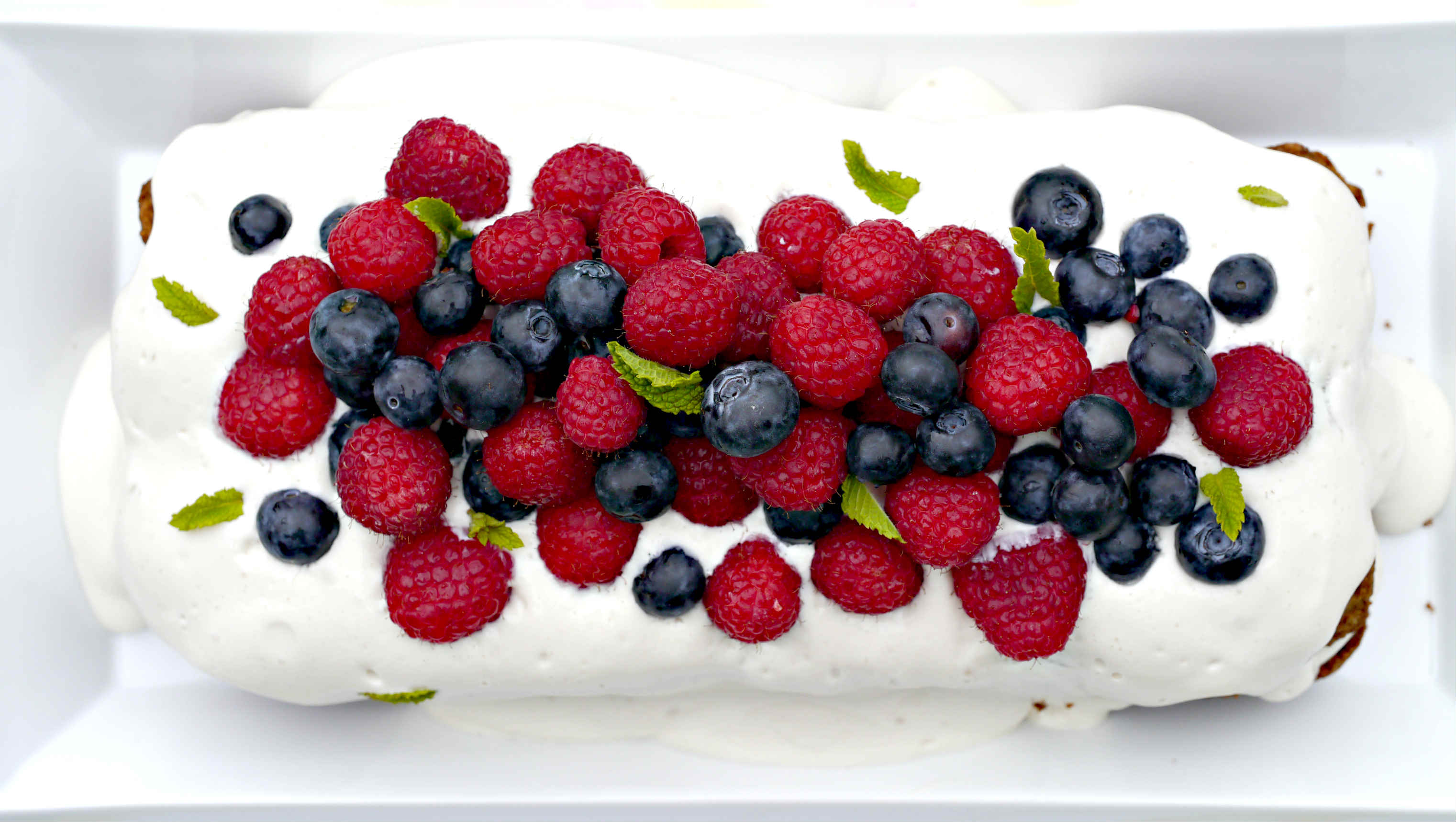 This is decadent explosively delicious berry shortcake and will impress your family and friends every time. The moist cake is loaded with berries and is smothered with an amazing sour cream frosting. You would never know that this cake is gluten-free, egg-free and almost paleo. This recipe is a sure winner!
Ingredients
¼ cup water plus 2 Tbsp. ground flax seed
1 cup almond flour
¾ cup all-purpose gluten free flour
¼ cup coconut flour
¾ cup coconut sugar or your choice of sweetener
2 tsp. baking powder (preferably aluminum free)
1 ½ tsp. baking soda
¼ tsp. Himalayan pink salt
1 cup milk or coconut milk
1/3 cup extra virgin olive oil or coconut oil
1/3 cup freshly squeezed lemon juice
1 tsp. grated lemon zest
1 tsp. pure vanilla extract
2 cups organic mixed berries
Baby mint leaves for garnish (optional)
FOR THE FROSTING
2 cups sour cream
¼ cup raw agave nectar
1 tsp. pure vanilla extract
Instructions
Preheat oven to 350 F and line a 5 x 11-inch loaf pan with parchment paper
Mix water and flax seed and set aside for 20 minutes
In a large bowl combine dry ingredients
In a separate bowl whisk together wet ingredients including the flax mix and add to dry ingredients. Mix with a spatula and pour the batter into prepared loaf pan
Bake for 50 minutes and then cool the cake in the loaf pan
Remove the cake from the pan and carefully slice across in half, creating two halves
Using an electric mixer beat the frosting ingredients until it stiffens slightly
Frost one-half of the cooled cake and sprinkle with half the berries, place the other half of cake on top, slather with frosting and sprinkle with remainder of berries. Garnish with mint leaves
Similar Recipes
Gluten Free Apricot Almond Ginger Cake
When apricots are in season, you should try this delicious gluten free apricot almond ginger cake. It is one of those desserts that is easy to make and tastes heavenly. This dessert is ideal for those that follow an egg free and dairy free diet. Apricots are rich in beta-carotene and fiber making this dessert a healthier option Read More
Prep Time
20 Minutes
Difficulty
Easy
Cook Time
45 Minutes
Serves
8
Flourless Chocolate Truffle Cake
This cake is rich and oozing with chocolate, your family and friends will be amazed that this cake is truly gluten free. You can add some vanilla ice cream to truly spoil everyone. Makes 9-inch cake Read More
Prep Time
20 Minutes
Difficulty
Intermediate
Cook Time
60 Minutes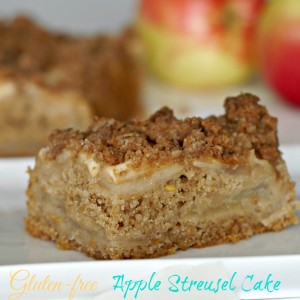 Gluten Free Apple Streusel Cake
This is the best gluten-free apple streusel cake by far. The cake is moist with lots of apples throughout and deliciously flavoured with cinnamon. This coffee cake is heavenly when served slightly warm Read More
Prep Time
20 Minutes
Difficulty
Easy
Cook Time
50 Minutes
Serves
8
© Copyright 2017 Only Gluten Free Recipes. All Rights Reserved.