Gluten Free Baked Falafel
Prep Time
10 Minutes
Difficulty
Easy
Cook Time
30 Minutes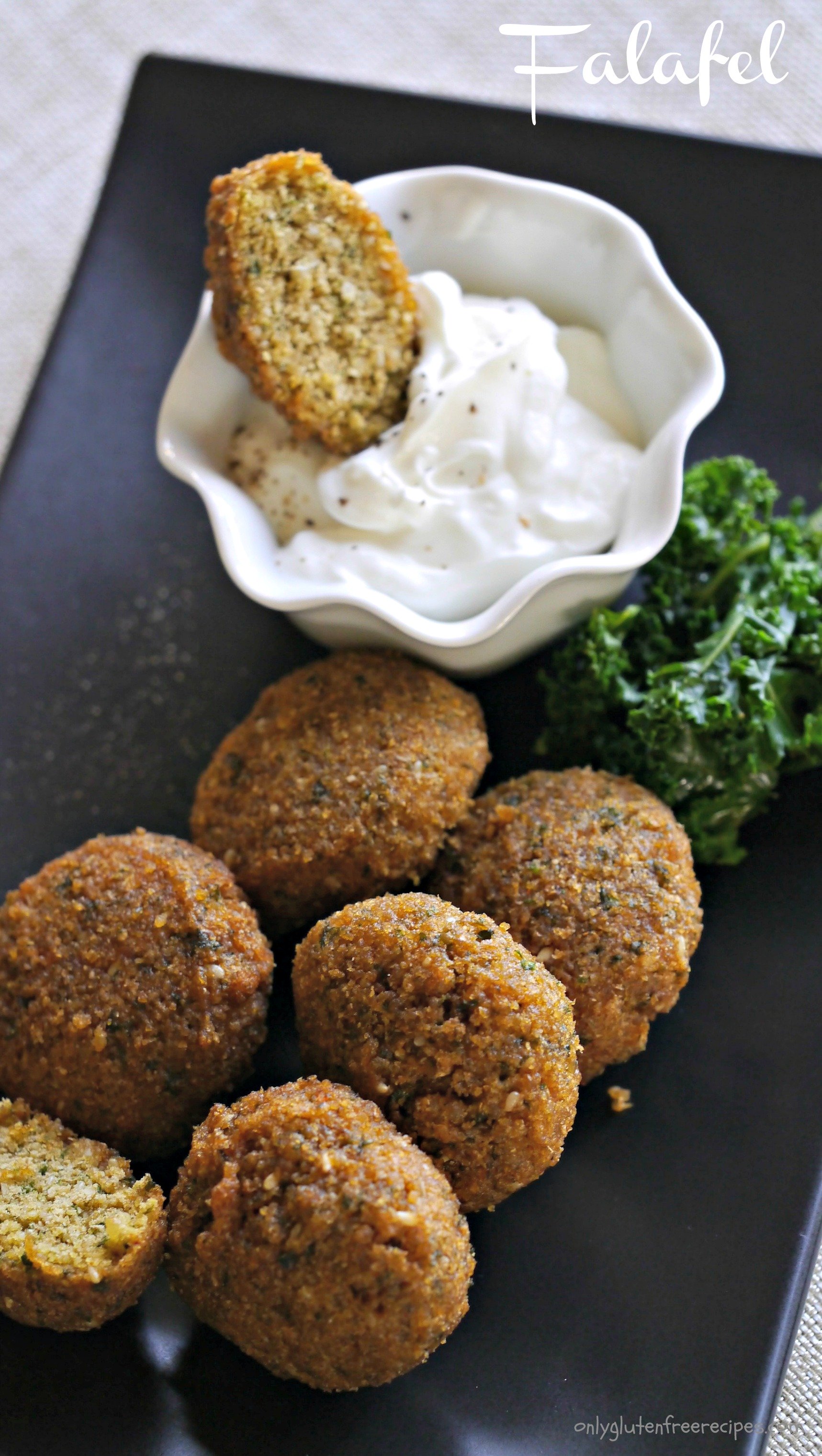 Average Rating: 2.5 | Rated By: 4 users
Falafel is a traditional Middle-Eastern dish, made with ground chickpeas or fava beans usually deep fried and served in a pita. This is a baked version, making it a healthier option that I like to serve as an appetizer with a yogurt or top it with eggplant dip.
Ingredients
1¾ cup dried chickpeas
4 garlic cloves, minced
1 small onion quartered
1 tbsp. organic, gluten free cumin
1 tsp. organic, gluten free ground coriander
½ cup chopped organic fresh cilantro
½ cup chopped organic fresh parsley
1 tsp. sea salt
1 tsp. gluten free baking soda
1 tbsp. fresh lemon juice
½ tsp. freshly ground gluten free black pepper
4 tbsp. extra virgin olive oil
1 cup full-fat Greek yogurt
Instructions
Place chickpeas in a large bowl and cover with plenty of water, because the chickpeas will triple in size then soak overnight
Preheat oven to 375 F and grease a large baking sheet.
Drain and rinse chickpeas and add them to a food processor with balance of ingredients, except olive oil
Pulse until minced, stopping and scraping sides in between and adding a little water as needed, but keeping the mixture dry. About 1 - 2 tablespoons
Roll the mixture into small balls about the size of a golf ball.
Place falafel onto a greased baking sheet and slightly press down.
Brush with remaining olive oil and bake 15 minutes on each side or until slightly brown.
Serve with Greek yogurt or add your favourite topping