Detox Chickpea and Parsley Soup
Prep Time
10 Minutes
Difficulty
Easy
Cook Time
90 Minutes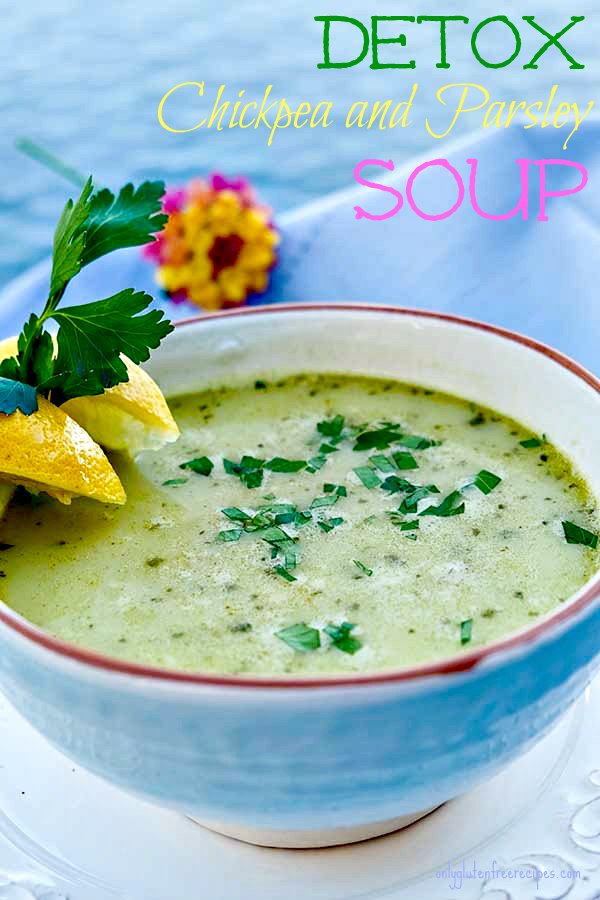 This is another gluten free recipe for detox hearty, comforting soup. The combination of chickpeas, parsley and fresh lemon juice create a rich and satisfying soup. These simple ingredients deliver powerful detox benefits to your body.
Parsley boosts the productivity of one of our liver's enzymes that detoxes our bodies. This delicate herb has powerful anti-inflammatory benefits that help fight against allergies and inflammatory disorders. Chickpeas are an excellent vegetarian source of iron, protein and fiber. These delicious beans can also naturally suppress the appetite and help us maintain a healthy body weight.
Ingredients
1 ½ cup dry chickpeas (4 ½ cups cooked)
2 Tbsp. extra virgin olive oil
1 medium organic onion, finely chopped
1 bunch organic fresh flat leaf parsley, finely chopped
½ tsp. GF ground cardamom, if you don't have cardamom, you can use turmeric
4 cups organic gluten free chicken or vegetable stock + 1 cup water
Sea salt and coarsely ground black pepper to taste
Instructions
Soak chickpeas overnight in cold water. Drain and rinse
In a large soup pot, sauté onions and parsley in olive oil over medium-low heat for 3 minutes. Stir in cardamom and chickpeas, then chicken stock and water. Cook covered over low heat for about 1-½ hours, until just tender
Cool soup slightly, then using a blender or food processor puree the soup roughly leaving some texture. Add the lemon juice and season with salt and pepper. If the soup is too thick add some water
Note: Using canned organic chickpeas. Use 3 (15 oz. cans) Drain and rinse chickpeas under cold water and follow the same steps, except cook the chickpeas only for 20 minutes
Similar Recipes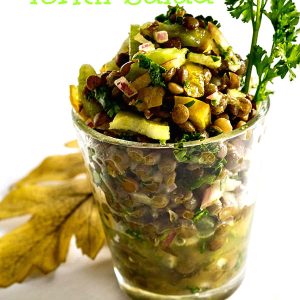 Detox Lentil Salad Recipe
Lentils an ancient food are the powerhouse of nutrients. Some of the health benefits include high protein, iron, folate, vitamin B1, healthy heart, weight loss, cancer, help with digestions, and maintain healthy nervous system just to name a few. This vegan recipe comes together fast and easy with added health benefits that help detox your […] Read More
Prep Time
10 Minutes
Difficulty
Easy
Cook Time
25 Minutes
Serves
6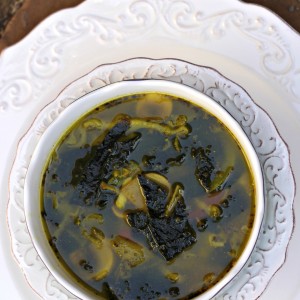 Detox Soup with Nori
Lacking energy can be a result of overeating, indulging in alcohol, consuming refined sugars or dealing with stress. Reset your body with this healing cleansing soup which is rich in healthy nutrients and low in calories Read More
Prep Time
10 Minutes
Difficulty
Easy
Cook Time
10 Minutes
Serves
4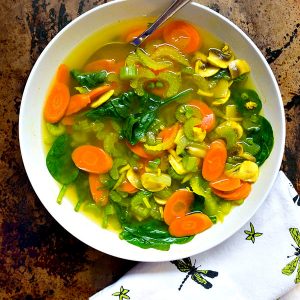 Vegan Turmeric Detox Soup
Sometimes our bodies get an overload of toxins, especially during festive season. We are exposed to stress, we indulge in processed food add alcohol to the mix and our bodies start to build toxins. Toxins affect the body's natural ability to burn fat, hence weight gain. But most importantly a build up of toxins cause […] Read More
Prep Time
5 Minutes
Difficulty
Beginner
Cook Time
2 Minutes
Serves
2
© Copyright 2017 Only Gluten Free Recipes. All Rights Reserved.